President Trump And Fox News Are 'Very Closely Aligned,' Newsmax CEO Chris Ruddy Says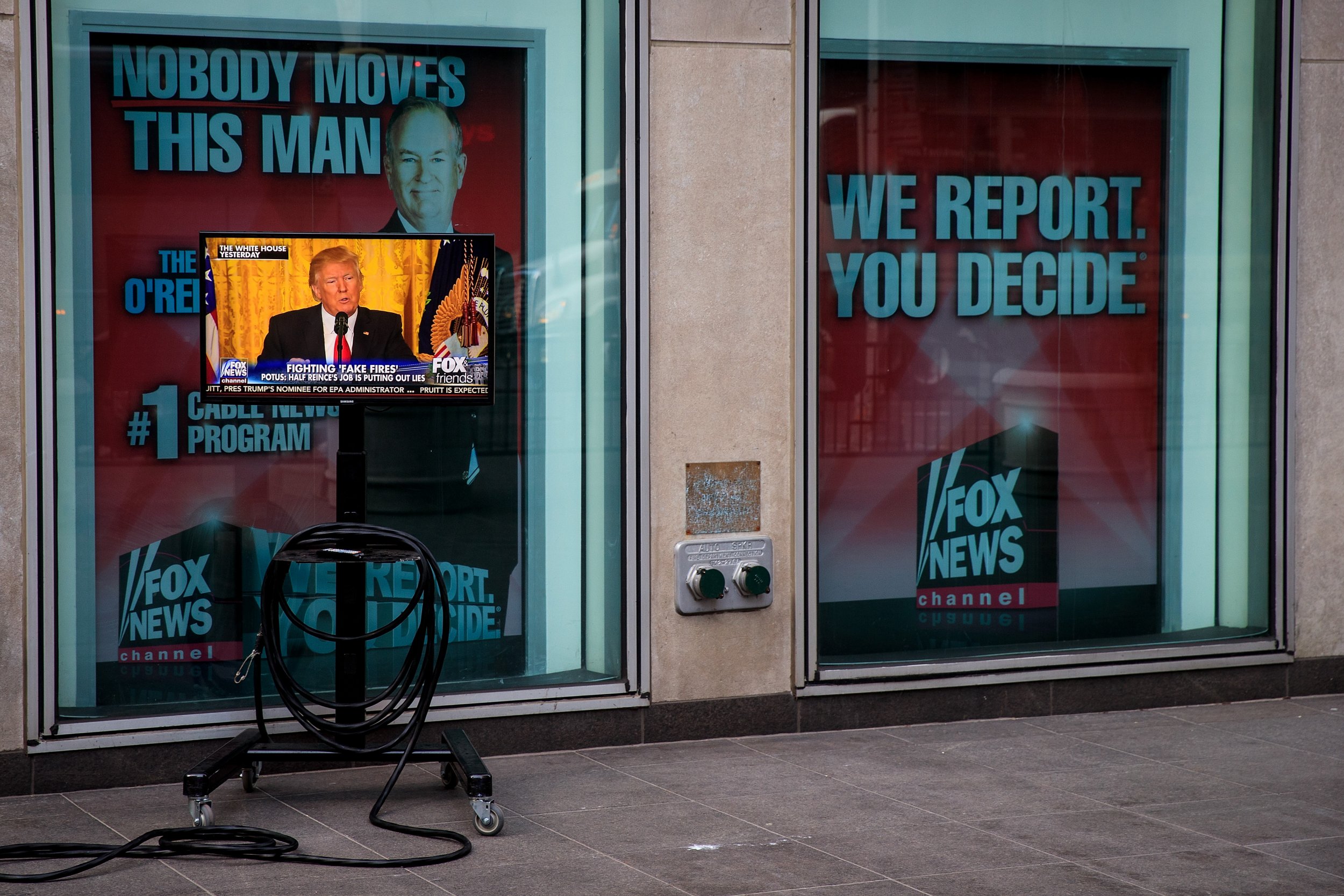 Even a conservative news executive who is friends with President Donald Trump thinks Fox News is covering the commander-in-chief too kindly.
Chris Ruddy, who heads the right-leaning news organization Newsmax, blasted the most popular cable channel on TV Thursday for lavishing nothing but praise on the president, who returns the favor with interviews and celebratory tweets.
"Newsmax is very supportive of the president, but we also will publish things that are critical of him time to time," Ruddy told Politico. "Fox seems to have decided to become very closely aligned, which seems unnatural, and it doesn't seem consistent."
Ruddy added, "It's just bizarre, and I think they lose their credibility as a news organization.
The story suggested Fox News, which has been rocked in the past year by sexual harassment allegations that brought down some of its biggest names, doubled down on Trump love as it faced more competition from new conservative outlets. Newsmax is among the publications that gained notoriety for supporting Trump's campaign in the 2016 race.
Even as Trump attacks stations like CNN and NBC as "fake news," he praises Fox News for its "great reporting." Trump appears to watch Fox more than any other network and often tweets about segments it just aired, especially from the morning program Fox & Friends.
"President Trump is the show's subject, its programmer, its publicist and its virtual fourth host," a critic for The New York Times wrote in July about the show. "The stars offer him flattery, encouragement and advice. When he tweets, his words and image appear on a giant video wall. It's the illusion of children's TV — that your favorite show is as aware of you as you are of it — except that for Mr. Trump, it's real.
The president had also granted Fox News or Fox Business Network 19 interviews since he took office, far more than any other outlets on TV or elsewhere. When bad news breaks for Trump, such as the recent indictment of his former campaign manager Paul Manfort, Fox tends to ignore it and often diverts to disparaging coverage of Democrats.
Ruddy is known to be close with Trump, which led to a major media ruckus when he told PBS in June that Trump was "considering terminating" Special Counsel Robert Mueller. The special counsel is looking into Russia's meddling in last year's election and whether the Trump campaign colluded with the Kremlin, which Trump has staunchly denied. The White House has said several times since then that Trump is not planning to fire Mueller.