Fox News' Shep Smith Smacked Down Trump for Not Going After Russia for Election Meddling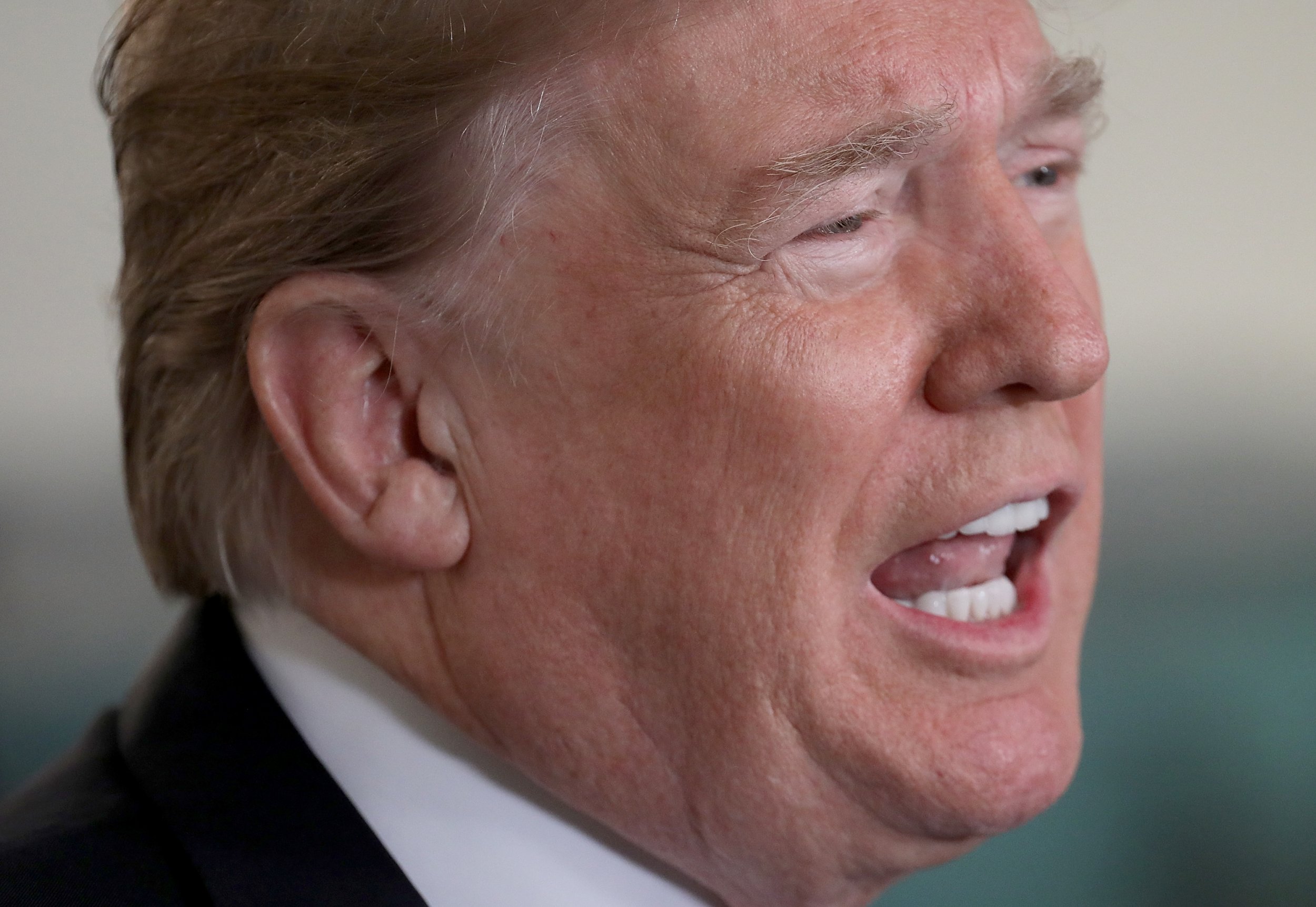 Fox News host Shepard Smith chastised President Donald Trump Monday afternoon for his weekend tweet storm and for failing to address or promise ways to hinder Russia from meddling in future United States elections. The berating followed revelations made by the Special Counsel investigation of Russian interference in the 2016 presidential election.
Smith, who has often challenged Trump despite the president's frequent praise of Fox News, tore down the president's tweets about the Russia investigation and how Trump littered attacks on many officials, including those within his administration, but not Russia.
"The president spent the weekend defending himself, misrepresenting the truth and attacking others from his phone in Florida," Smith said, according to Mediaite. "The president attacked the Justice Department, the FBI and his national security adviser H.R. McMaster. He attacked Congressman Adam Schiff, Democrats and the DNC. He attacked Hillary Clinton, President Obama, the previous Congress and the news media before going after Oprah Winfrey."
Smith continued: "He did not attack Vladimir Putin or Russia, nor did he express concern that the Russians attacked the United States, nor did he pledge in any way to put measures in place to stop future attacks."
After summing Trump's numerous attack tweets, Smith stated: "The president's spokespersons have been on television denouncing the meddling, the president has not. Not once, not on camera, not on Twitter, not anywhere."
Trump has repeatedly denied that any collusion took place between his former campaign and Russia to win the White House. But his critics have often questioned why he has made little effort to prevent another Russian attack in the 2018 midterm elections and beyond.
The president's deflections and accusations continued into Monday before Smith took to the air. Trump questioned why Obama had not done more about Russian interference when he knew about it, tweeting: "Obama was President up to, and beyond, the 2016 Election. So why didn't he do something about Russian meddling?"
Trump's barrage of social media messages followed Special Counsel Robert Mueller's indictment against 13 Russian nationals and three Russian entities on Frida. The charges included criminal fraud with the intent of tipping the 2016 election in Trump's favor or any other candidate besides democrat Hillary Clinton.
"Russia started their anti-US campaign in 2014, long before I announced that I would run for President. The results of the election were not impacted. The Trump campaign did nothing wrong - no collusion!" Trump tweeted Friday after the indictment became public.
Trump was later heavily criticized for accusing the FBI of investigating Russian election meddling instead of working on a tipster's warning of the shooter who allegedly killed 17 people at a Florida high school last week.
"Very sad that the FBI missed all of the many signals sent out by the Florida school shooter," Trump tweeted Saturday. "This is not acceptable. They are spending too much time trying to prove Russian collusion with the Trump campaign - there is no collusion. Get back to the basics and make us all proud!"
SaveSave