The Trump Administration Is Choosing to Starve Poor People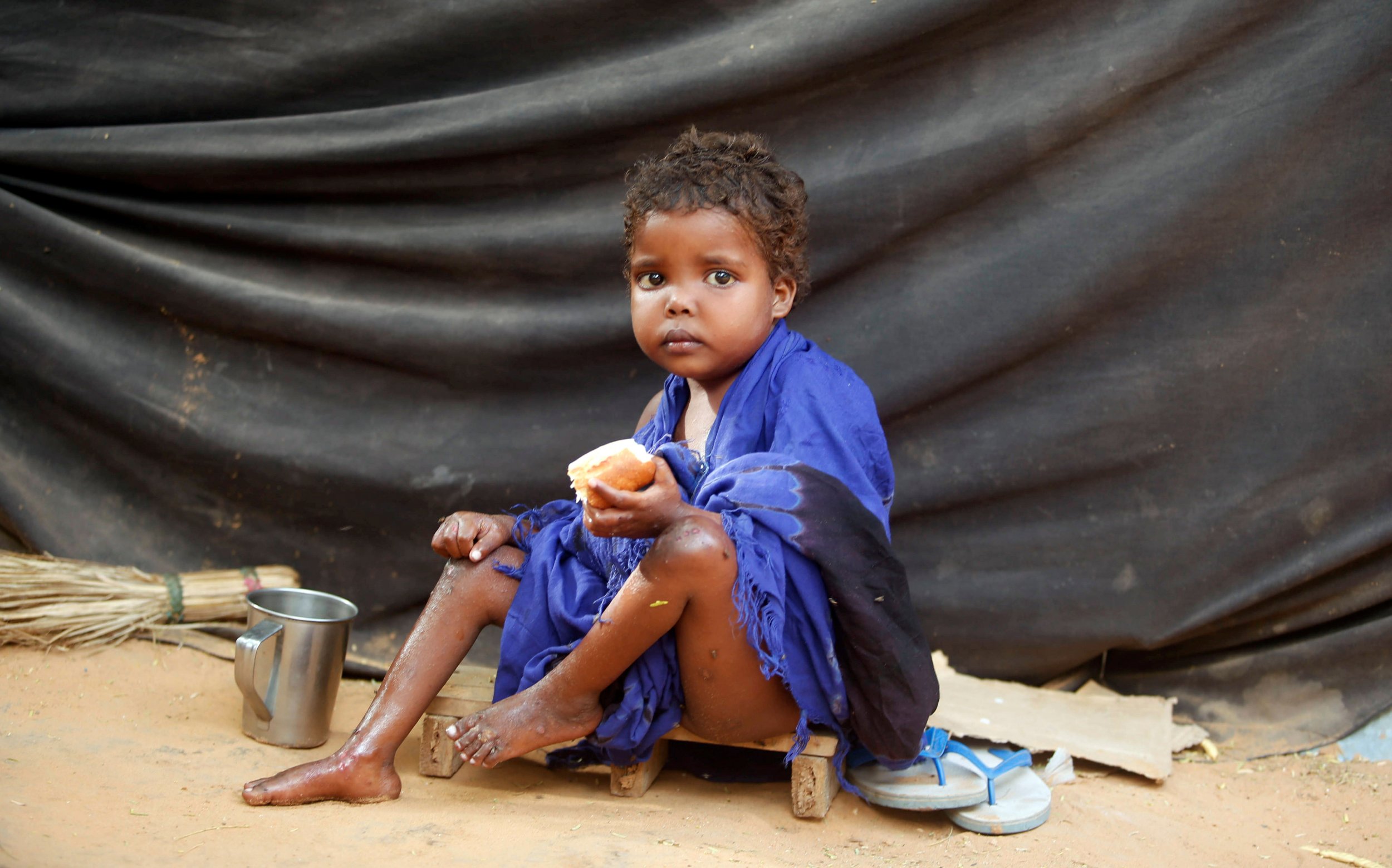 The Trump administration has pulled out of a popular Obama-era program that helped feed the world's poorest people.
A key Treasury Department official revealed last week that the United States would stop funding the Global Agriculture and Food Security Program, a seven-year-old project that fund improvements in agricultural productivity across the world.
The U.S. has been the program's biggest donor, providing a third of its total expenditures to date. But not anymore.
"[The] U.S. is not expecting to make any future contributions," Treasury undersecretary for international affairs David Malpass said in written testimony to the House Financial Services Committee on November 8. "[GAFSP] should be wound down, with donors exploring options to return future reflows to donors."
Experts said the U.S. pullout is a recipe for disaster because food security programs stop famine, war and instability.
"We already have four famines running concurrently," Marie Clarke, a member of the GAFSP steering committee and executive director of ActionAid USA, told Foreign Policy, referring to food shortages in Nigeria, South Sudan, Somalia, and Yemen. "This is a fund that gets to the poorest of the poor."
Malpass's testimony said the Trump administration was closing the door on the program because the Treasury Department is overwhelmed with good causes.
"The [Treasury] is currently participating in nearly 100 international working groups and organizations. Each has the goal of benefiting the world, but each requires staff time, energy and often travel," he wrote. "I will work to review these various processes to determine which of them can be wound down, scaled back, or converted to financial plans based on restraint rather than expansion."
Clarke said Malpass's argument doesn't hold water because the program only spends seven percent on overhead—the rest of the funding go directly to farmers and their communities, making GAFSP "one of the most efficient funds out there."
So far, the food program has made more than $1 billion in commitments around the world, particularly in chronically affected areas in Africa. It boasts many successes: In Rwanda, for example, areas receiving funds from the program increased their maize, beans, and potato yield by as much as 219 percent in two years.
The program was an integral part of President Obama's "Feed the Future" initiative, but now it is just another element of the Obama legacy that President Donald Trump wants to eliminate.