Does Trump Have a Pay-to-Play Problem? Fundraising Groups Spent Millions on His Loyal Inner Circle and Hotels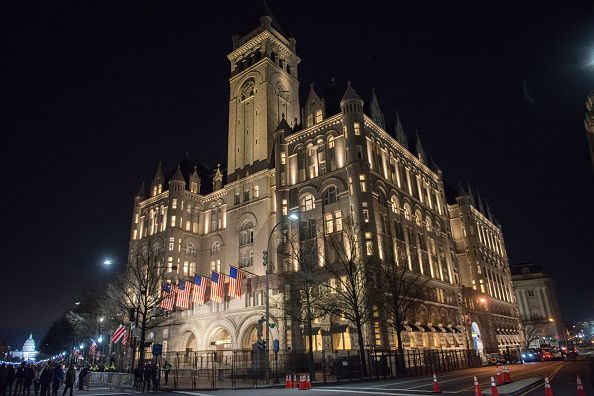 Groups founded to support President Donald Trump paid out millions to Republican figures loyal to Trump and spent tens of thousands of dollars at Trump-owned businesses in the past year, according to campaign finance reports.
The groups raised $30 million last year and then steered a substantial portion of the funds to the Trump International Hotel and to payments for people in Trump's inner circle, like former campaign manager Corey Lewandowski. The New York Times reports that $1 million of the group's donations came from a coal company that has pushed the president and his administration toward pro-coal policies.
One of the groups, America First Action, is a super PAC that raised $4 million last year, according to the organization's Wednesday filing with the Federal Election Commission. The organization then spent almost $33,000 on events for donors hosted at the Trump International Hotel, such as a Christmas party attended by Vice President Mike Pence and Trump family members. Other big-ticket items in the group's budget included tens of thousands of dollars for Lewandowski, and for other campaign staffers.
An associated group, America First Policies, raised $26 million last year, and spent millions of that figure on pro-Trump television and internet ads. Because the group's nonprofit tax status, little information about donors is public. Specific donors are not always listed, but the FEC filing showed that the America First groups spent several millions to support former Alabama State Senate candidates Luther Strange and Roy Moore.
A $1 million donation from Murray Energy has drawn scrutiny, since the Ohio-based coal company has pushed Trump to repeal energy regulations that would close down coal-burning power plants in an effort to curb climate change. The company's CEO, Robert Murray, wrote memos to Vice President Pence and Energy Secretary Rick Perry soon after they entered office, reports the Times.
The memos outlined Murray's ideas of which regulations should be rolled back to support the coal industry, and many of his suggestions have been in line with what the Trump administration has done. Murray Energy's donation to the super PAC came five months after he met with Perry to discuss his wish list.