Trump Gearing up for Government Shutdown: 'If It Happens, It Happens'
President Donald Trump has appeared to suggest he is willing to shut down the government if he does not get funds to build his border wall, contradicting comments he made just a day earlier.
Speaking to reporters ahead of a meeting with congressional Republican leaders at the White House, Trump seemed to repeat a threat of not signing funding legislation if Congress does not provide the billions of dollars needed to build the wall across the U.S./Mexico border.
"If it happens, it happens," Trump said when asked about a possible government shutdown on September 5, reports Reuters. "If it's about border security, I'm willing to do anything. We have to protect our borders."
The statement is in contrast to what Trump had said the previous day, where he insisted he had no plans to shut down government ahead of the upcoming midterm elections.
"I don't like the idea of shutdowns," Trump told The Daily Caller, adding that funding and work has already began on his wall.
"Ultimately, I can do it all in one year. I'd like to get the funding—the full funding—but we have done a lot of work. People don't realize that. I've done it very quietly.
"I don't see even myself or anybody else closing down the country right now," he added.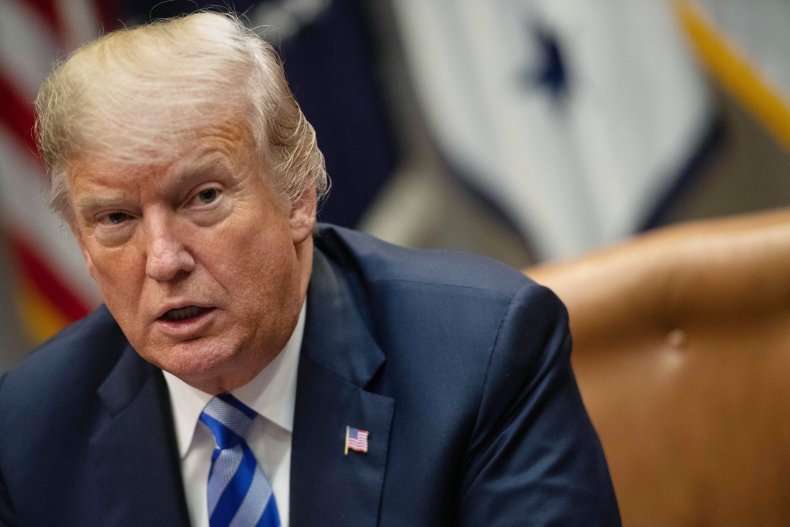 Prior to Trump's apparent turnaround, House Speaker Paul Ryan was one of those who said Trump would not shut down the government. "That's not in anyone's interest, and he knows that," Ryan told reporters, reports CNBC.
White House budget director Mick Mulvaney also told congressional Republicans that he had advised Trump not to seek a shutdown and wanted them to pass a spending bill by the October 1 deadline, reports Mercury News.
Republican lawmakers were reported to be relieved that Trump moved away from any suggestions the government would be shutdown ahead of November's elections, with others describing their confusion after leaving the closed-door meeting at Capitol Hill.
"We were told no drama," Congressman Thomas Massie (R-KY) told Reuters.
Trump previously threatened to let funding lapse if he did not get the estimated $25 billion needed to build the border wall, his biggest campaign promise during the 2016 presidential election campaign.
"I don't care what the political ramifications are, our immigration laws and border security have been a complete and total disaster for decades, and there is no way that the Democrats will allow it to be fixed without a Government Shutdown," Trump tweeted on July 31.
"Border Security is National Security, and National Security is the long-term viability of our Country. A Government Shutdown is a very small price to pay for a safe and Prosperous America!"
Trump signed a $1.3 trillion spending bill in March to avert the previous government shutdown threat.