Trump's General Pershing Remarks Cited in Travel Ban Case Ruling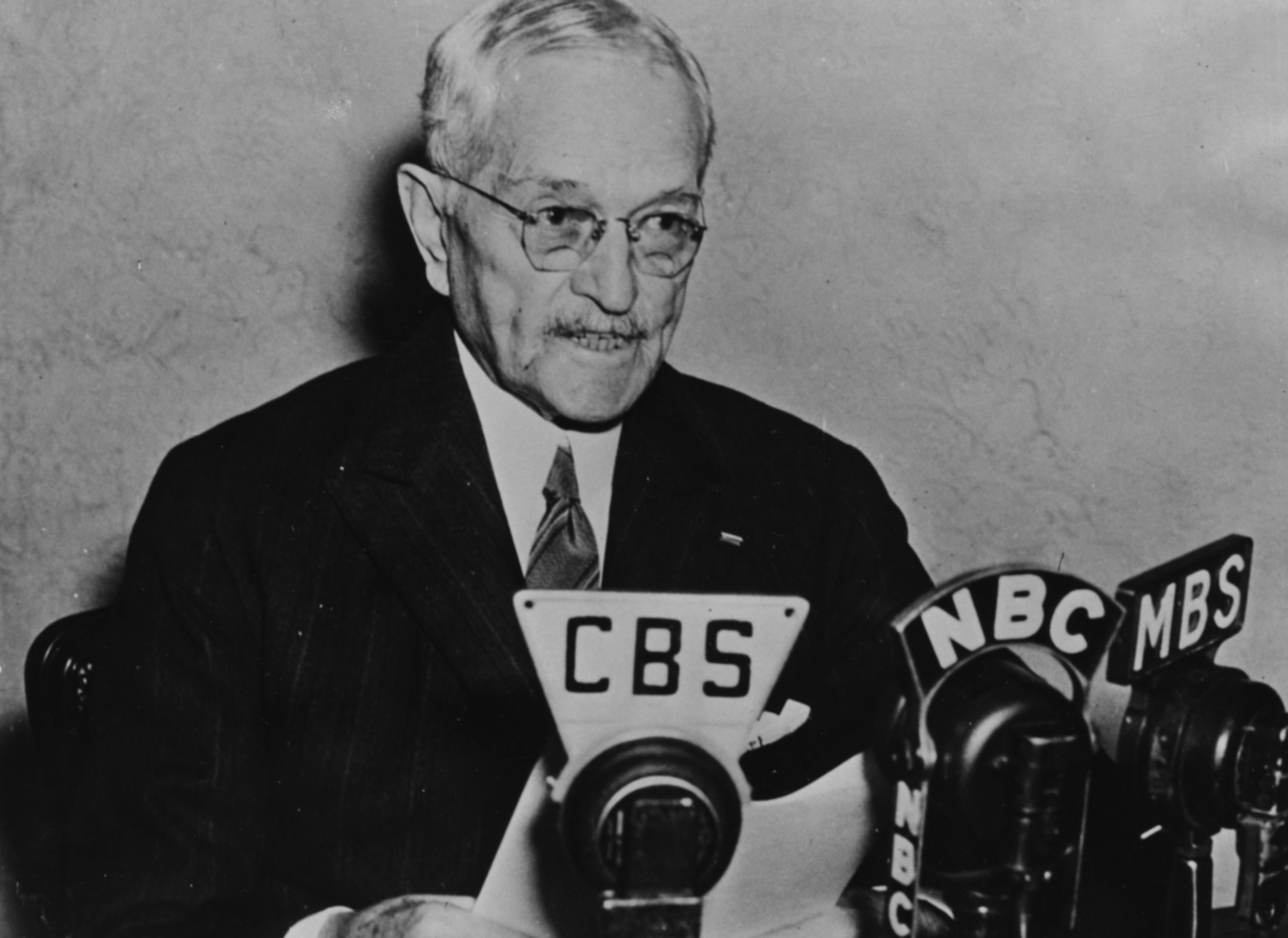 President Donald Trump's tweet referring to an apocryphal story about bullets dipped in pigs' blood being used against Muslims resurfaced in a court case challenging his travel ban.
Last August, Trump tweeted: "Study what General Pershing of the United States did to terrorists when caught. There was no more Radical Islamic Terror for 35 years!" He was referring to the claim that U.S. General John Pershing, when he was serving as governor of the Moro Province in the Philippines in the early 1900s, took 50 bullets, dipped them in pigs' blood, ordered his men to shoot 49 of people they had apprehended and told the final person to tell others what happened. Trump also recounted the tale during a February 2016 rally in South Carolina.
The fact-checking website Snopes has evaluated the claim as false, and PolitiFact, another fact-checking website, said it checked with eight scholars and that "most expressed skepticism that the specific story ever happened, and many added that Trump's takeaway is wrong-headed."
Related: Who is General Pershing? Trump cites Army leader
On Thursday, in a ruling declaring Trump's executive order banning travelers from certain countries unconstitutional, a federal appeals court cited the Pershing tweet and social media posts by the president as "express[ing] what any reasonable observer could view as general anti-Muslim bias." The judges from the 4th U.S. Circuit Court of Appeals in Richmond, Virginia, ruled that the executive order is "unconstitutionally tainted with animus towards Islam" and "second-guesses our nation's dedication to religious freedom and tolerance."
In addition to the Pershing tweet, the judges also mentioned Trump's November 2017 retweets of videos titled, "Muslim Destroys a Statue of Virgin Mary," "Islamist mob pushes teenage boy off roof and beats him to death" and "Muslim migrant beats up Dutch boy on crutches." The tweets were originally posted by a far-right British politician. Dutch officials have debunked the claim in the latter video.
Thursday's ruling upholding an injunction by a federal court in Maryland was the latest legal challenge to the various iterations of Trump's executive order. He issued the first version in January 2017, temporarily banning travel to the U.S. from seven Muslim-majority countries and suspending the refugee resettlement program. A more recent version prevents entry by people from Chad, Iran, Libya, Somalia, Syria, Yemen and North Korea. The U.S. Supreme Court plans to hear a case about the ban in April.
"We are pleased that another court has recognized the enduring harm that American Muslims are suffering due to discriminatory and unconstitutional policies put forward by the Trump administration," Nihad Awad, the national executive director of the Council on American-Islamic Relations (CAIR), a Muslim civil rights and advocacy organization, said in a statement Thursday.