Martin Luther King's Son Likens Trump to 'Staunch Racist' George Wallace, Says President's 'Heart' Needs Help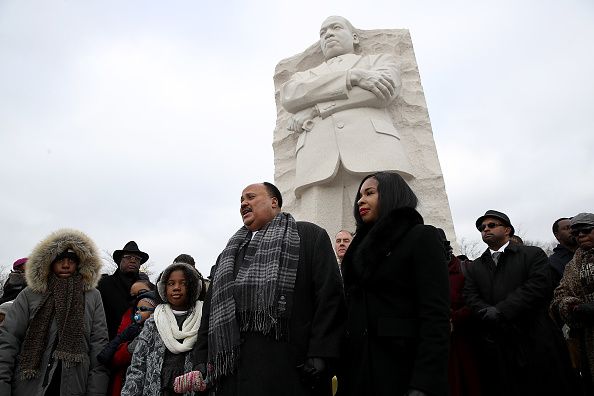 In a Martin Luther King Day address Monday, the civil rights leader's eldest son likened President Donald Trump to "staunch racist" former presidential candidate George Wallace and said supporters need to work on Trump's "heart."
"We got to find a way to work on this man's heart," Martin Luther King III said, referring to Trump while speaking in Washington to honor his father.
"Think about it: George Wallace was a staunch racist and we worked on his heart and ultimately George Wallace transformed. So don't tell me we can't transform. We've done it too many times. We're not working hard enough."
Wallace was one of the nation's most notorious segregationists during the civil rights movement, and declared "segregation now, segregation tomorrow, segregation forever" during his inauguration speech in 1963 to become Alabama governor. A Democrat for most of his career, Wallace ran for president four times between 1964 and 1976 and is the last third-party candidate to win any electoral votes.
After Wallace was shot in 1972 while campaigning in Laurel, Maryland, he had a change of heart and asked for forgiveness from civil rights leaders in the last decades of his life. He died in 1998.
King's remarks about Trump came in response to the president's reported remarks last week in which he called Haiti and several African nations "shithole countries" and wondered why the U.S. couldn't take in more immigrants from places like Norway.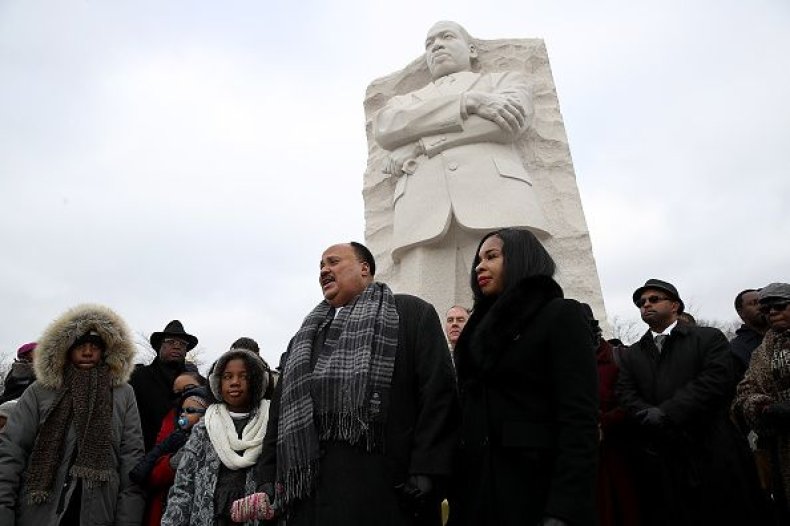 Trump made the lewd comment in an Oval Office meeting with lawmakers during a discussion about the Deferred Action for Childhood Arrivals program, or DACA, which protects young people brought illegally into the U.S. as children.
King said he knew exactly what Trump meant by his remarks.
"When a president insists that our nation needs more citizens from white states like Norway, I don't even think we need to spend any time even talking about what it says and what it is," he said.
He warned that Trump has "the power to execute and create racism. That's a dangerous power and a dangerous position and we cannot tolerate that."
Trump's remarks drew widespread outrage from all sides of the political spectrum and pushed the president to insist to the press that he is "not a racist." He denied making the comments reported by several sources who heard them.
On Friday, King told the New York Daily News that the president had lost any "credibility" after making the comment.
Before the Trump's January 2017 inauguration, King met with him in Trump Tower to discuss the legacy of Martin Luther King. King said the discussion was "very constructive" and that Trump said he wanted to be a "bridge-builder" to help the country.