Trump Is Irritating But U.S. Saved Germany After World War II, German President Steinmeier Says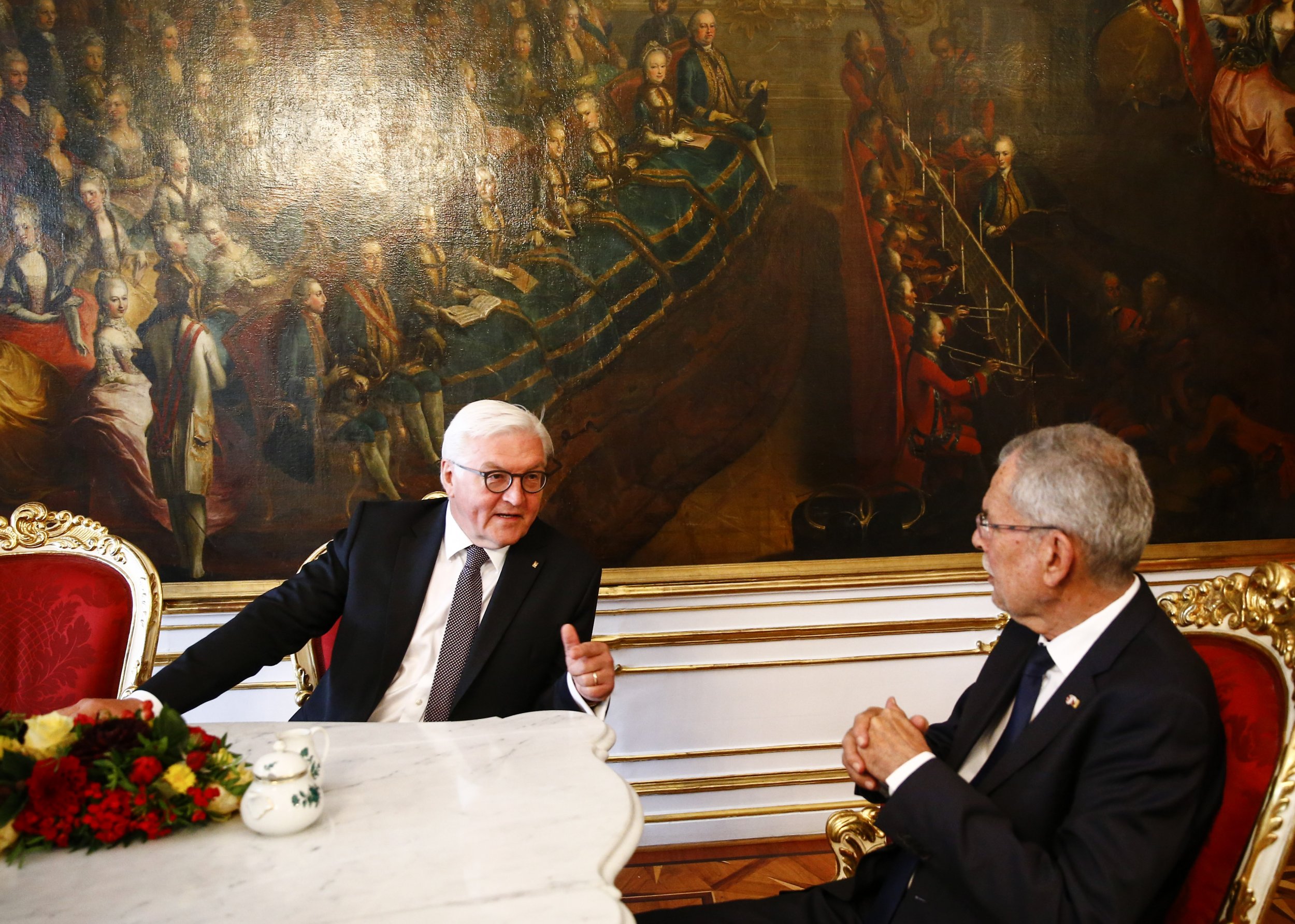 Much of Europe, especially members of the North Atlantic Treaty Organization (NATO), have taken umbrage with President Donald Trump and his policies since he took office six months ago. And no other NATO or European power possesses as strong a voice as Germany, an economic and diplomatic stronghold led by Chancellor Angela Merkel.
But it's German President Frank-Walter Steinmeier, a figurehead representative of the state, who has, unusually, taken a much more vocal and critical stance against Trump.
Steinmeier said in a television interview Sunday that Trump has "irritated" him. He also suggested that even though ties between the two powers and allies have become strained, Germany has not forgotten the U.S.'s help following World War II.
"Our economic development would not have happened without the Marshall Plan," Steinmeier said, referring to the bipartisan initiative to provide economic support to Europe after the war. "In this respect, I advise us not to throw everything overboard, even though I admit that I am irritated about a lot of things."
The use of "irritated" echoed a similar statement by German foreign minister Sigmar Gabriel in May, when he said he was "optimistic" but "admittedly, many things are irritating us."
Steinmeier told German public broadcaster ZDF that there has "never been so much uncertainty in the history of the German-American relationship, and in the transatlantic relationship, as there is at the present moment."
Trump's relationship with Merkel teetered while he was on the campaign trail and has not improved since he assumed power. He blasted Merkel for her immigration policies in October 2015, and during a campaign speech in August doubled down on those comments while comparing Merkel to Democrat Hillary Clinton.
"Hillary Clinton wants to be America's Angela Merkel, and you know what a disaster this massive immigration has been to Germany and the people of Germany. Crime has risen to levels that no one thought would they would ever see," Trump said according to ABC News.
Trump and Merkel also had an icy exchange when she visited the U.S. in March, during which Trump appeared to refuse to shake her hand for a photo opportunity. A month later, Trump said he had "unbelievable chemistry" with Merkel.
President Steinmeier, who doesn't possess nearly the same power as Merkel and traditionally avoids making controversial comments on politics, insisted that his criticism was not meant to envelop the entire U.S.
"Not all of America has forgotten the transatlantic relationship, and therefore I believe that within American politics there will be corrections made to what we are now seeing," he said.