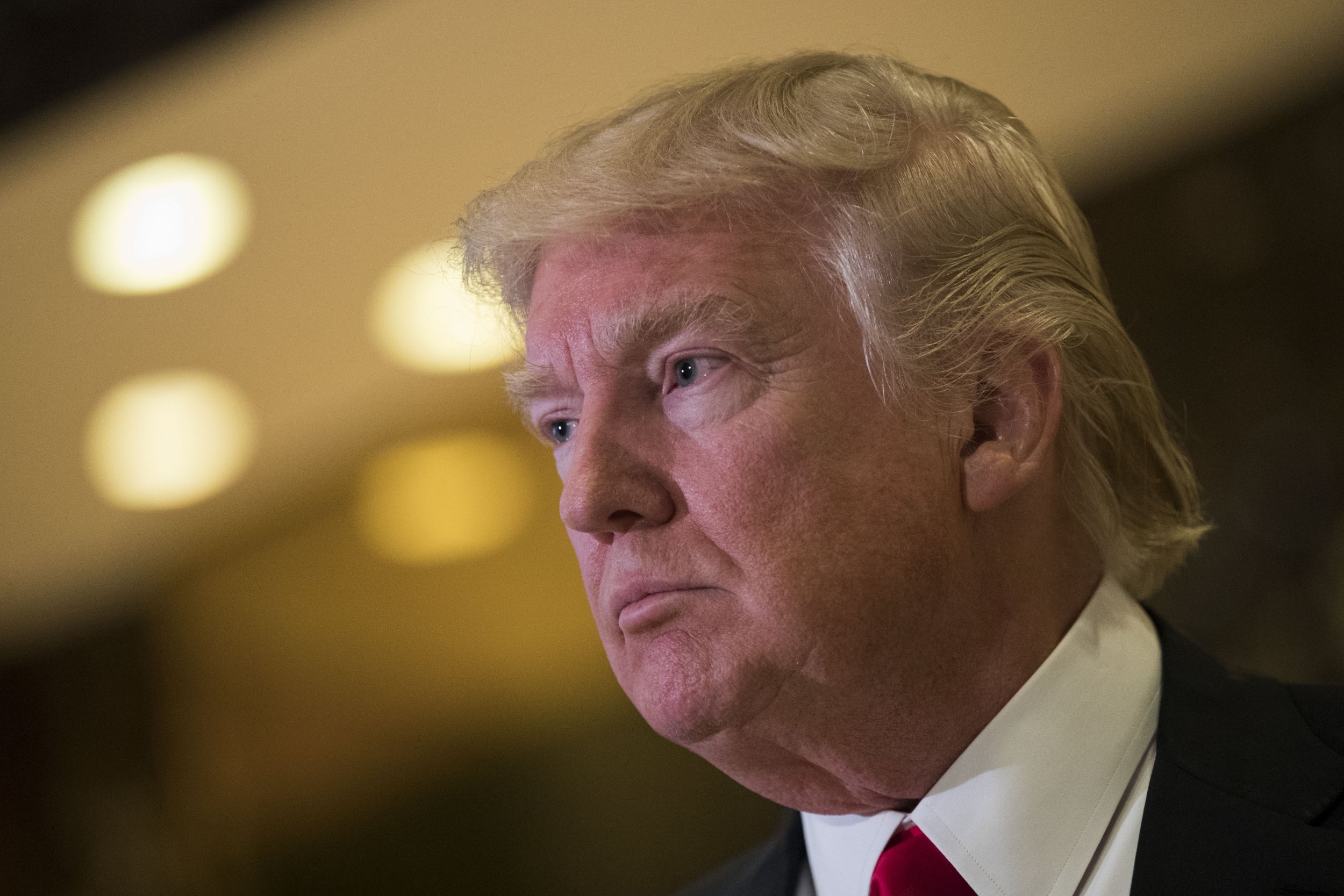 Netflix's new true crime series is gonna be huge.
In a press release on Thursday, the streaming service announced a new original series coming in January, Dirty Money, which will investigate the dark underbelly of the world's largest corporations—including the corporation built by the current President of the United States.
Dirty Money is helmed by Academy Award–winning director-producer Alex Gibney (Taxi to the Dark Side, Enron: The Smartest Guys in the Room). The episode focused on Donald Trump and his business career, "The Confidence Man," will be directed by Fisher Stevens, best known for directing The Cove, which won the 2010 Oscar for best documentary feature.
With his Dirty Money episode, Stevens will profile the rise and reign of the Trump Organization and Trump's "business career transformed epic failures into a consummate branding machine that propelled him into office." The series will use first-hand accounts from business perpetrators and victims, along with archived video footage.
Other Dirty Money episodes will focus on corporations such as Volkswagen, HSBC and Big Pharma companies.
This is not the first Trump-related documentary series to hit Netflix. Subscribers can currently watch Meet the Trumps: From Immigrants to President, the BBC's in-depth look at the Trump ancestry.
The British-produced documentary Trump: An American Dream was also recently picked up by Netflix and will be added to the streaming services' library sometime in 2018. Produced by David Glover and Mark Raphael and currently airing on U.K.'s Channel 4, the film follows Trump's five decades from businessman to developer to media star to President.
Netflix will launch another true crime original series next month, Rotten, which "dives deep into the food production underworld."
Dirty Money is produced by Jigsaw Productions, and will premiere on Netflix on January 26, 2018.