Trump Lawyer Rudy Giuliani Says Joe Biden is a 'Mentally Deficient Idiot' Who Would Be Easily Beaten in 2020 Election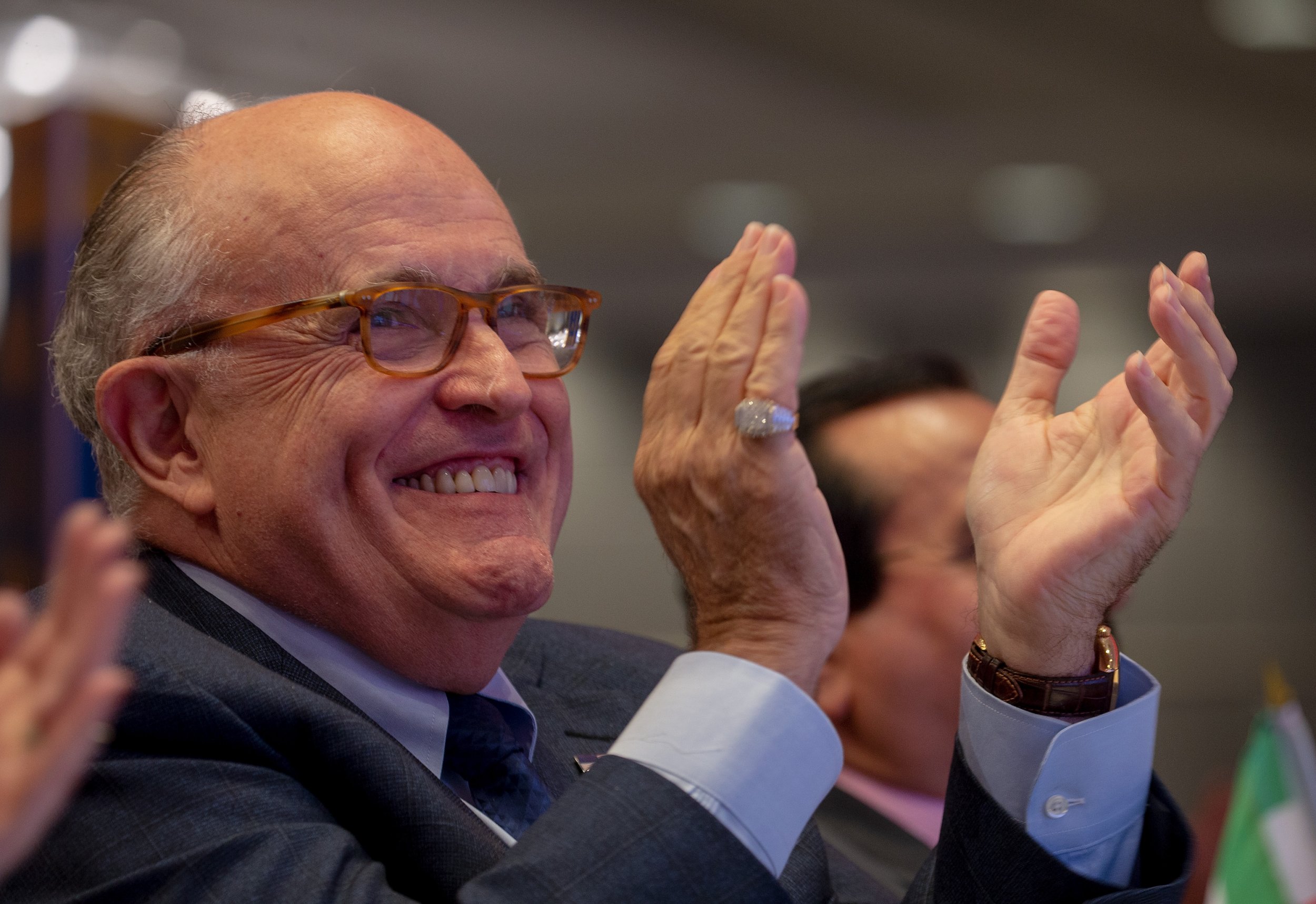 President Donald Trump's personal lawyer Rudy Giuliani said Friday that he was unconcerned by the possibility of his client going up against former Vice President Joe Biden for re-election in 2020. Giuliani claimed his reason for such confidence was that Biden is a "moron" and "mentally deficient idiot."
Since joining Trump's legal team representing the president in the Russia investigation, Giuliani has been frequently outspoken, often on issues that are wholly unrelated to Special Counsel Robert Mueller's probe.
He has now weighed in on Trump's re-election prospects, taking aim at one of the president's prospective Democratic challengers.
"Joe Biden is a moron," Trump said in an interview with HuffPost Friday, in which he also claimed that Biden had been bottom of his law school class at Syracuse University and had seemed less than intelligent when the pair were discussing issues while Giuliani was a federal prosecutor and Biden was a Delaware senator. "I'm calling Joe Biden a mentally deficient idiot."
Biden, who served as Barack Obama's vice president for eight years but opted not to run for president in 2016 following the death of his son, is expected to join a crowded field vying for the Democratic nomination in 2020. There could well be an experienced look to the list of contenders, with 76-year-old Bernie Sanders and 68-year-old Elizabeth Warren expected to be among those vying for the honor along with the 75-year-old Biden.
"They need someone new, who would be more threatening to us," Giuliani said. "They've got to hit us with a surprise. "The unknown frightens me more than Elizabeth Warren or Biden."
"He's also too old. He's four years older than Trump," Giuliani added of Biden, despite Trump turning 72 on Thursday,.
At times, Trump has sought to distance himself from Giuliani's comments. After Giuliani diverted from the White House narrative by revealing that Trump reimbursed his former attorney Michael Cohen for a $130,000 payment made to adult film star Stormy Daniels to keep her silent about an alleged affair with the future president, Trump said Giuliani needed to "get his facts straight."
First Lady Melania Trump has also pushed back against Giuliani's comments. After the former New York mayor claimed that the first lady believed her husband's denials about the alleged affair, her spokeswoman, Stephanie Grisham responded that "I don't believe Mrs. Trump has ever discussed her thoughts on anything with Mr. Giuliani."