Trump Gives Extra $600 Million To Middle East Allies For ISIS Fight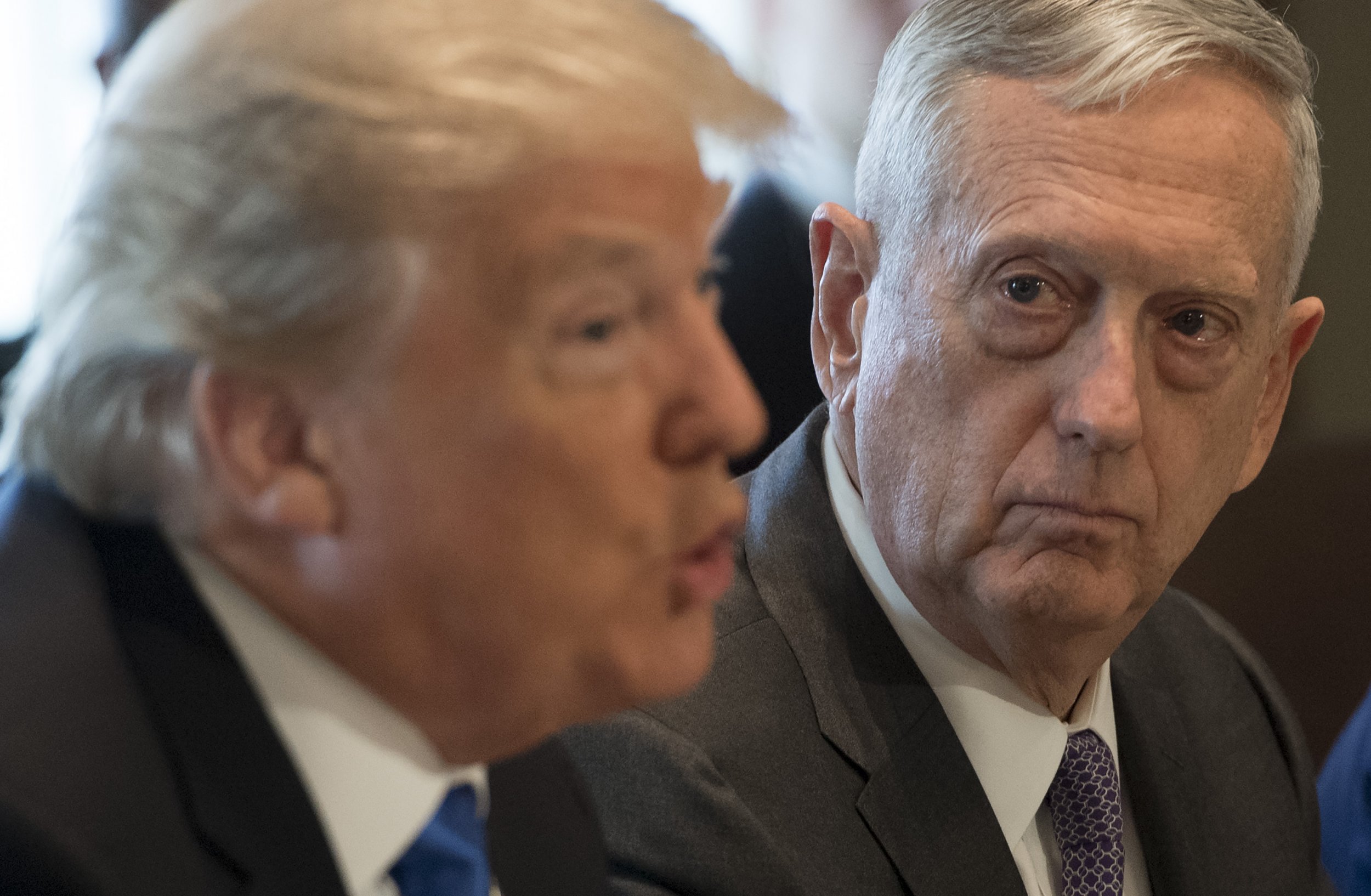 The Trump administration has given the Pentagon $600 million more to arm and aid allies in the Middle East and North Africa in their battle against the remnants of the Islamic State militant group (ISIS) following its defeat in Iraq and Syria.
The Defense Department is giving arms packages and assisting special forces units to better equip countries to battle the domestic and external threat of homegrown or returning jihadis who sympathize with ISIS's ideology, according to congressional records seen by Al-Monitor.
The global increase in security assistance that the Pentagon gives to foreign militaries is consistent with President Donald Trump's stated war on "radical Islamic terror." The president has stepped up drone and airstrikes in non-designated combat zones such as Somalia, Yemen and Afghanistan in a bid to beat back Al-Qaeda, the Taliban and ISIS in their respective pockets of control in those countries.
The Department of Defense, according to the records, is helping countries such as Morocco and Tunisia combat returning jihadis who move across North Africa via the lawless country of Libya, wracked by civil war since the ousting of Colonel Muammar Gaddafi in 2011. The money could help the countries deal with border issues that allow jihadis to enter with relative ease.
Tunisia has suffered several high-profile ISIS-inspired attacks including the Sousse beach massacre and the Bardo museum attack. Both assaults killed dozens of tourists.
Morocco has not seen similar assaults on its own territory, but has served as a launchpad for attacks in Europe. The Barcelona attack that killed 13 people was plotted by native Moroccans, inspired by a Moroccan imam and supplied by a Moroccan who had remained in the country.
The U.S. is also working to improve the air forces of the Lebanese and Jordanian militaries. Both have suffered ISIS attacks and have been greatly impacted by the six-year-long civil war in neighboring Syria, which has brought more than a million refugees into both countries.
According to Al Monitor, the Pentagon sent more than $100 million in military aid to Jordan in 2017, with deliveries that included UH-60A helicopters and 105 mm howitzer cannons. It also authorized a $120 million package in October that included U.S.-made light attack helicopters and drones.
The increase comes as Western security services warn against the spread of ISIS militants to other areas where they could launch attacks locally or prepare for attacks in the West.
The U.S.-led coalition, backed by ground forces, ousted ISIS from its two largest cities, Raqqa and Mosul, last year. The group has returned to insurgency-like tactics, conducting suicide bomb attacks against religious minorities such as the Sufi Muslims of Egypt's Sinai Peninsula or the Shiites of Afghanistan.