Trump Gives Out His Cell Number, Worrying Security Experts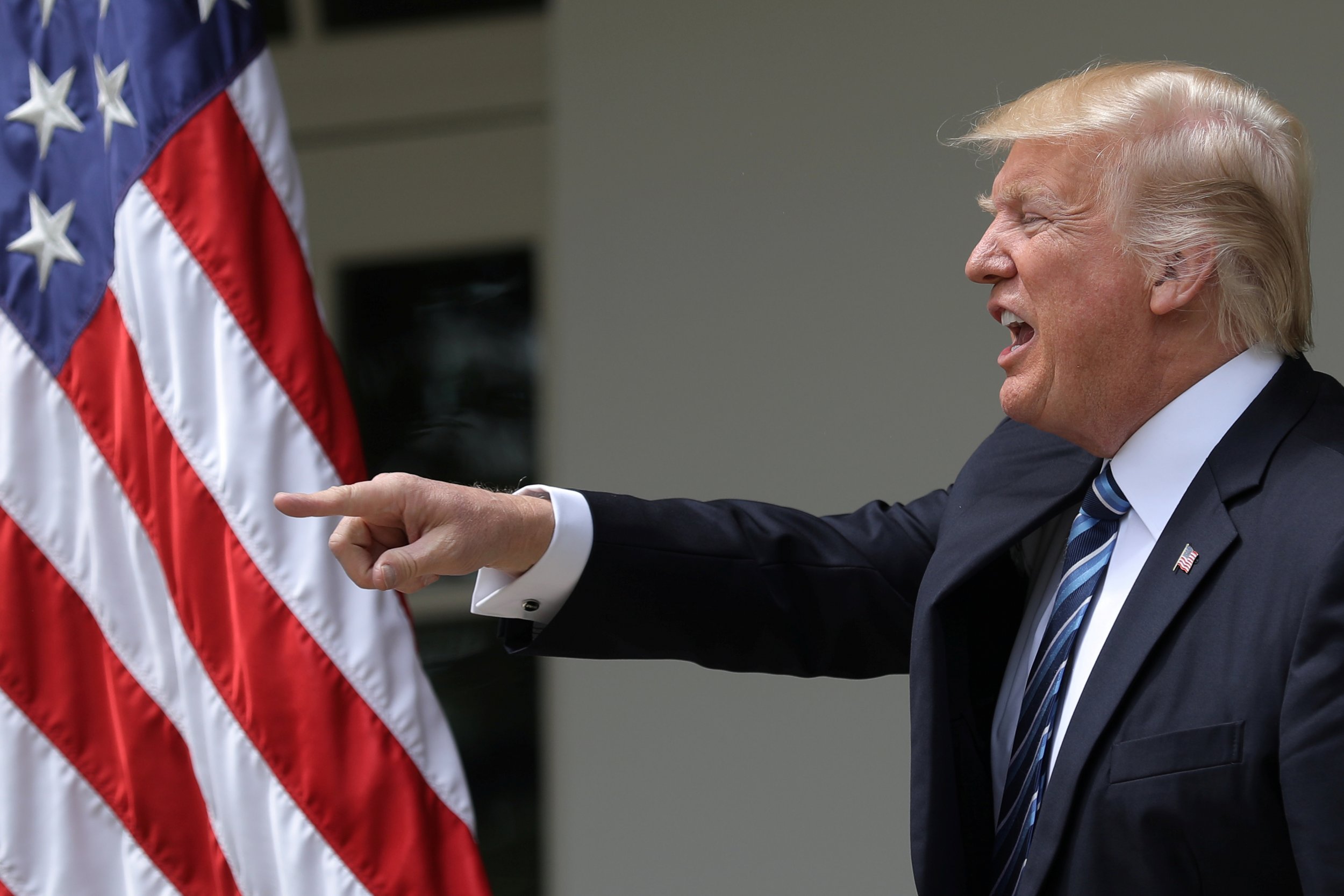 When U.S. President Donald Trump's hotline blings it's usually a world leader or other important government official relaying some of America's most tightly-held information.
So security experts have been surprised to learn that the American leader has been giving out his personal cellphone number and encouraging world leaders to call him on an unsecured line. The Associated Press reports that former and current U.S. officials say Trump has given his digits to leaders in Canada and Mexico.
A French official separately confirmed to AP that Trump also gave his number to French President Emmanuel Macron. This practice worries security experts.
"If you are speaking on an open line, then it's an open line, meaning those who have the ability to monitor those conversations are doing so," Derek Chollet, a former Pentagon adviser and National Security Council official told AP.
In 2013 disclosures by Edward Snowden revealed that the U.S. had tapped the cellphone of German Chancellor Angela Merkel, an American ally. The worry is that America's own allies could do the same to the president's phone.
The president "doesn't carry with him a secure phone," Chollet said. "If someone is trying to spy on you, then everything you're saying, you have to presume that others are listening to it."
Usually the president speaks with foreign leaders on a secure line from inside the White House or the presidential limousine.
Former U.S. President Barack Obama was barred from using an iPhone because of security concerns as recently as last year and instead used his more secure government-issued Blackberry. It wasn't until last June that he got a smartphone, but Obama said it was a specially customized secure phone and had few of the features he wanted, like the ability to take pictures.
In March this year Trump traded in his Android mobile phone, which he used to send out many of his tweets during the 2016 election campaign, for an iPhone after members of Congress raised security concerns about the device.
He'd expressed concern that month that Trump Tower in New York City had been wiretapped by the Obama administration. And the president does seem to be aware of the security risks of open phone lines after it was revealed last week that senior aide and Trump's son-in-law Jared Kushner sought to open a secure line to Moscow from within a Russian diplomatic building during the transition.
"Nearly every foreign intel service, hostile or otherwise" is trying to listen in on Trump's phone conversations, tweeted Susan Hennessey, a Brookings Fellow in National Security Law and former attorney in the Office of General Counsel of the U.S. National Security Agency. "They wouldn't doing their jobs if they weren't," she said.
But other experts downplayed the seriousness of Trump's use of an unsecured line. Matt Tait, a former information security specialist for Britain's signals intelligence organization GCHQ, called the security concerns "overrated."
Trump's impromptu conversations with world leaders on a direct line, however, Tait wrote, would cut out the Department of State which works closely on bilateral relations, and potentially make "U.S. policy more dysfunctional and disjointed."