Trump Giving Jim Jordan, Fox News' Most Frequent Congressional Guest, the Medal of Freedom
President Donald Trump is expected to award the Presidential Medal of Freedom to Rep. Jim Jordan (R-Ohio), one of his staunchest allies and the congressman with who has most frequently appeared on Fox News in recent years.
Jordan is expected to receive the honor next week, according to the Associated Press. Jordan is part of a group of Republicans who intend to object to the certification of President-elect Joe Biden on Wednesday, backing Trump's unsubstantiated claims that massive voter fraud was to blame for his election defeat. Rep. Devin Nunes (R-Calif.), another Trump loyalist and frequent Fox guest, was given the award on Monday.
Jordan's Fox News appearances have often featured him speaking vehemently in defense of the president. He has been a guest on the channel that Trump has watched regularly throughout his presidency at least 286 times on weekday shows between August 2017 and December 2020, according an analysis conducted by Media Matters.
Nunes had 198 interviews on Fox News during the same period, making him the seventh most frequent member of Congress to appear on the network.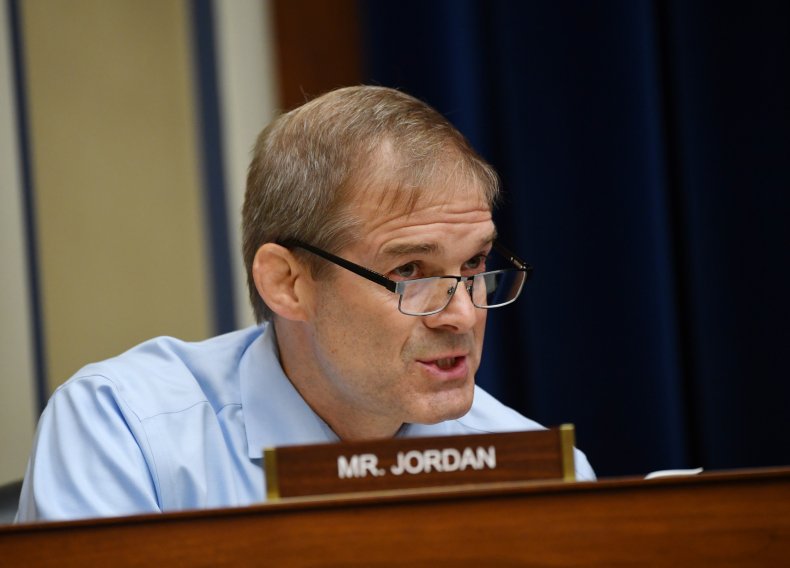 Prior to entering politics, Jordan served as a wrestling coach at Ohio State University between 1987 and 1995. Multiple students have claimed that Jordan knowingly participated in a coverup of allegedly rampant sex abuse by team doctor Richard Strauss, who was accused of abusing at least 177 students between 1979 and 1998. Jordan has denied the claims.
The Medal of Freedom is the nation's highest civilian honor. It was established in 1963 by former President John F. Kennedy, with the purpose of rewarding "individuals who have made exceptional contributions to the security or national interests of America, to world peace, or to cultural or other significant public or private endeavors," according to the White House.
Trump gave the honor to controversial conservative talk radio host Rush Limbaugh last year. Limbaugh was awarded the medal during Trump's 2020 State of the Union address, an unprecedented move. When given in person, the medals are more typically presented during White House ceremonies.
Some of Trump's recipients have been controversial figures who are noted for their personal allegiance to him. Others who received the award include sports figures like Tiger Woods, Jerry West and Roger Staubach. Trump has also awarded to the medal posthumously to three individuals—Elvis Presley, Babe Ruth and Supreme Court Justice Antonin Scalia.
With only two weeks left in his presidency, Trump has awarded the medal 20 times not including Jordan, the lowest number of recipients of any president. Kennedy awarded the medal 29 times in the months before he was assassinated in November 1963. Former President Barack Obama handed out the medal 118 times during his two terms, including once to Biden "with distinction," while former President George W. Bush awarded it 85 times during his eight years.
Newsweek reached out to the White House for comment.