Trump Could 'Go Down' Because He Can't Stop 'Inappropriately' Talking, GOP Senator Says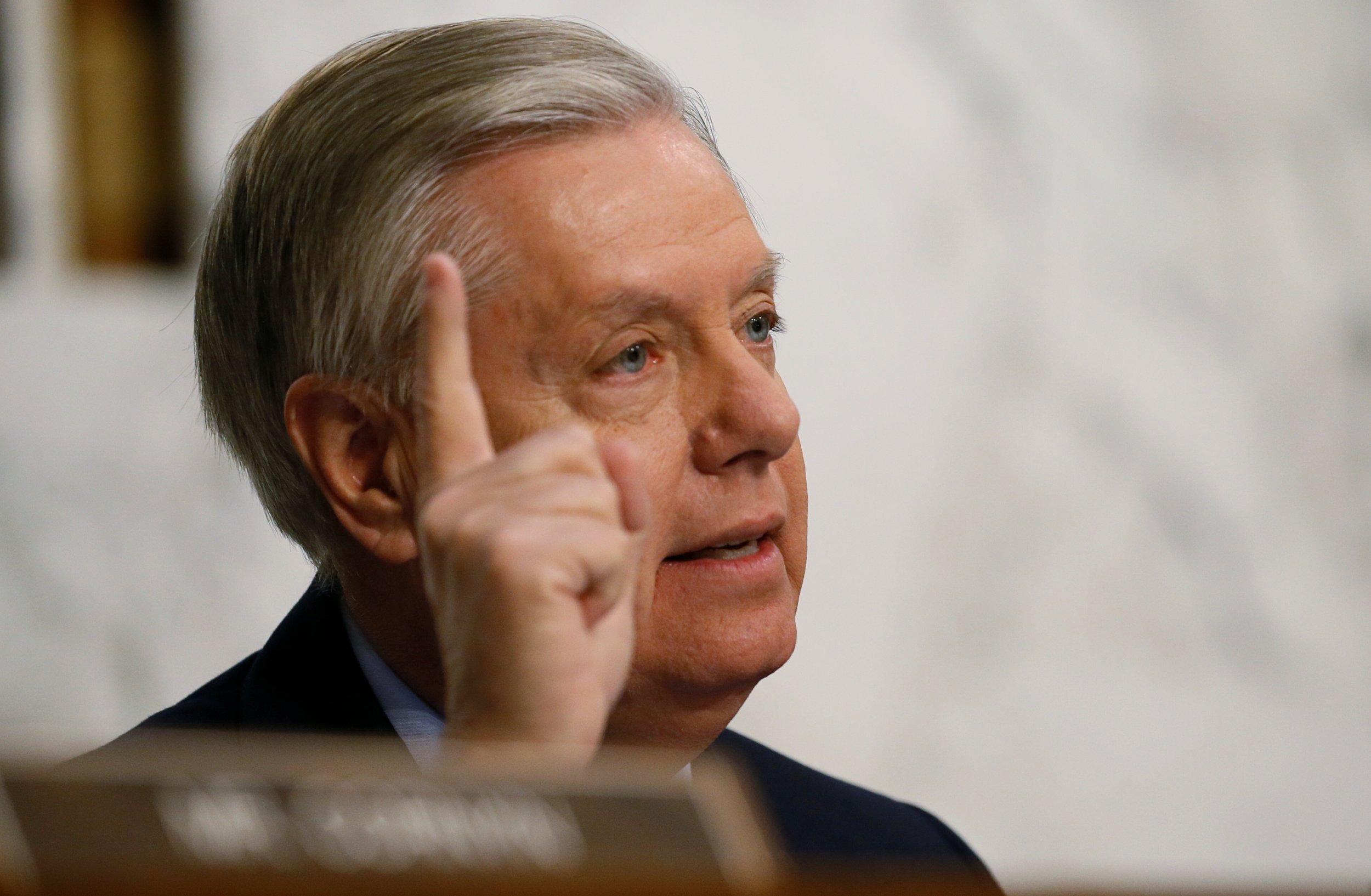 Donald Trump's habit of "inappropriately talking" may cause him to "go down" according to a Republican on the Senate Judiciary Committee.
Senator Lindsey Graham told CBS's Face the Nation that the president's inability to stop commenting on subjects including former FBI director James Comey and the investigation into Russia's alleged involvement in the U.S. election were causing him problems.
Speaking on Sunday, several days after Comey testified to the Senate Intelligence Committee, Graham told Face the Nation: "Every time you tweet about Comey, it's almost like the wait for the next wrestling match between Comey and Trump. It should be about what can Donald Trump do to help the lives of the American people, and sort of get out of the way here."
The senator said he thought Trump had a good agenda but that his tweeting habit got in the way of that.
"The president got elected by being a fighter, a disruptor," Graham said, adding: "I've gotten to know the president better. I like him. He's got a good agenda."
"But here's the question. Can you be a street fighter on all things all the time and still be a good president? My advice to the president is every day you're talking about Jim Comey and not the American people and their needs and their desires, their hopes and their dreams, you're making a mistake," Graham stated.
Commenting on the testimony of Comey, who reiterated claims he made in a memo leaked in May that Trump urged him to drop the investigation into former national security adviser Michael Flynn, Graham said he did not believe there was obstruction of justice.
"Now, what the president did was inappropriate," Graham told CBS, adding: "But here's what's so frustrating for Republicans like me: You may be the first president in history to go down because you can't stop inappropriately talking about an investigation that if you just were quiet, would clear you.
"It's frustrating for me to want to help a man who I think will do big things no other Republican would do, like immigration," he said.
Despite refraining from commenting just prior to Comey's appearance in front of the intelligence committee, the president took to Twitter after Comey admitted to the panel that he leaked his memo to the media.
"My judgment was, I need to get that out into the public square," Comey said as he appeared before the panel. "I asked a friend of mine to share the content of the memo with a reporter. Didn't do it myself for a variety of reasons. I asked him to because I thought that might prompt the appointment of a special counsel."
His admission prompted Trump to tweet: "Despite so many false statements and lies, total and complete vindication...and WOW, Comey is a leaker."
He added in a later tweet on Sunday morning: "I believe the James Comey leaks will be far more prevalent than anyone ever thought possible. Totally illegal? Very 'cowardly!'"