Trump Goads Sessions to Go After His Enemies: 'Come on Jeff, You Can Do It'
Just one day after lashing out at Attorney General Jeff Sessions, President Donald Trump was back at it again as he clled on the Department of Justice chief to investigate a string of abuses Trump claims to have been committed against him and members of his 2016 campaign team.
After laying into Sessions during an interview with Fox & Friends over the attorney general's decision to recuse himself from any investigation into allegations of Russian election meddling, Sessions fired back that the Justice Department would not "be improperly influenced by political considerations."
Seizing the apparent opportunity, Trump quoted Sessions's statement in a Twitter post early Friday morning, writing: "'Department of Justice will not be improperly influenced by political considerations.' Jeff, this is GREAT, what everyone wants."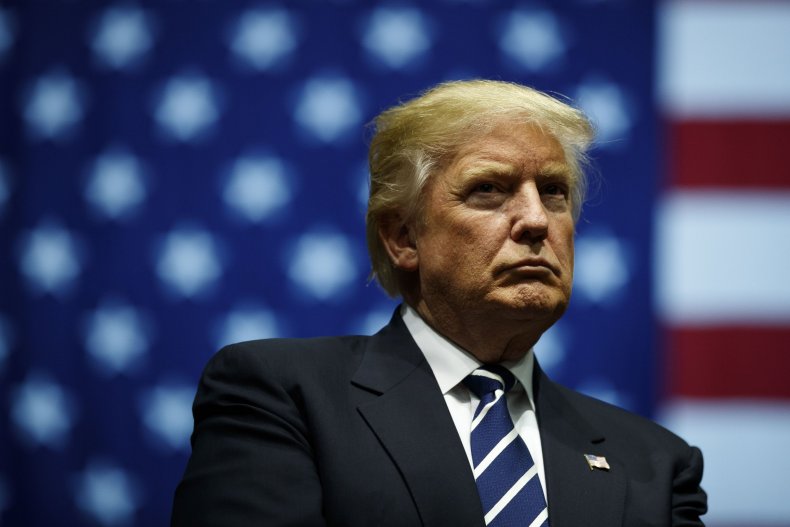 "So, look into all of the corruption on the "other side" including deleted Emails, Comey lies & leaks, Mueller conflicts, McCabe, Strzok, Page, Ohr..." Trump stated.
Continuing his list of accusations in a second tweet, the president wrote: "FISA abuse, Christopher Steele & his phony and corrupt Dossier, the Clinton Foundation, illegal surveillance of Trump Campaign, Russian collusion by Dems–and so much more. Open up the papers & documents without redaction?"
"Come on Jeff, you can do it," the U.S. leader added. "The country is waiting!"
In the same hour, Trump called news of former National Security Agency contractor Reality Winner's sentence to spend 63 months in jail over a leak of classified information "'small potatoes' compared to what Hillary Clinton did!"
"So unfair, Jeff," he wrote. "Double Standard."
Trump's comments came amid growing tensions between the president and attorney general.
During his Thursday interview with Fox & Friends co-host Ainsley Earhardt, Trump said Sessions "recused himself, which he shouldn't have done. Or, he should have told me.
"Even my enemies say that Jeff Sessions should have told you that he was going to recuse himself and then you wouldn't have put him in," the president continued. "He took the job and then he said I'm going to recuse myself. I said, 'what kind of a man is this?'"
Trump also claimed Sessions was only given a place on his 2016 campaign team because of Sessions's "loyalty" to him.
In March 2017, Sessions recused himself from any investigation into Russian meddling in the 2016 election after it emerged that he had held two undisclosed meetings with the Russian ambassador in 2016.
Read more: Trump Lays Into Sessions: 'What Kind of a Man Is This?'
"I have now decided to recuse myself," he said at the time, adding: "I should not be involved in investigating a campaign I had a role in."
Trump has repeatedly called on the Justice Department to investigate a number of injustices that the president claims to have been carried out against him and his 2016 campaign team.
The president accused Sessions on Thursday of failing to take "control of the Justice Department" and investigate his concerns.
In his statement on Thursday, Sessions appeared to address the insult directly, stating that he "took control of the Department of Justice the day I was sworn in, which is why we have had unprecedented success at effectuating the president's agenda."
Trump Goads Sessions to Go After His Enemies: 'Come on Jeff, You Can Do It' | U.S.