Trump Has a 'God Complex' and It's 'Dangerous Painting Him Like a Clown,' Says Woody Harrelson
Actor Woody Harrelson has opened up about having dinner with President Donald Trump several years ago, saying Trump "just wants to talk about himself" and has a "god complex."
The Zombieland: Double Tap star made the comments on the latest episode of the WTF with Marc Maron, hosted by comedian and GLOW star Marc Maron, on Thursday.
"You realize how a second can be fast or a second can feel like forever," Harrelson, 58, said. "He just wants to talk about himself and he does continuously."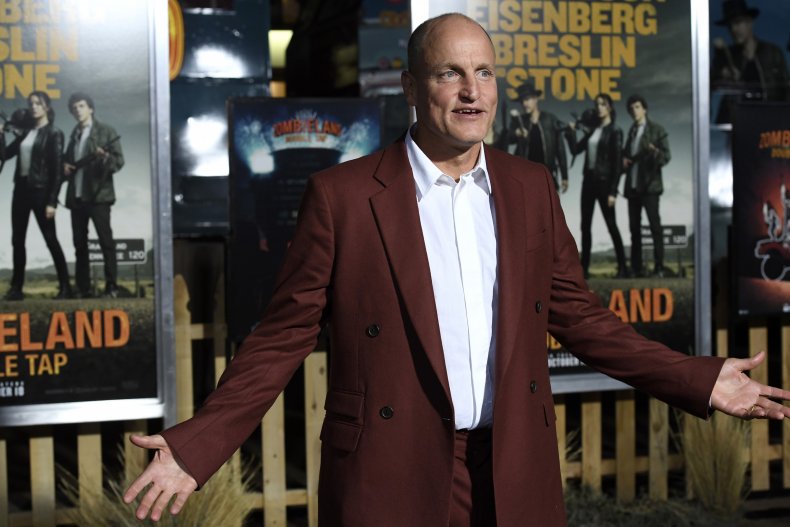 Harrelson continued: "The things I read that he says is almost like a god complex. It's a real issue. It's a dangerous thing painting him as a clown. He's getting a lot done in the wrong way. You have to take him seriously because he understands business and he's doing anything he wants."
The Hunger Games star has previously spoken about his dinner with Trump at Trump Tower in 2002. Harrelson was invited to dinner with Trump and First Lady Melania Trump by his friend, former professional wrestler and governor of Minnesota Jesse Ventura.
Harrelson told Esquire that it was "a brutal dinner" that lasted over two hours, with Trump dominating the conversation.
The gathering was so arduous, Harrelson said, that he had to "had to go outside and burn one"—a reference to smoking weed—"before returning to the monologue monopoly."
"I came up through Hollywood, so I've seen narcissists. This guy was beyond," Harrelson said. "It blew my mind."
In another interview with the Observer, Harrelson recalled excusing himself to smoke weed during the dinner, which Trump had arranged to try and convince Ventura to join him on a ticket for the 2004 Democratic presidential nomination.
"All he could talk about was money. After about 45 minutes, I was like, 'Excuse me,' and walked outside and fired up a joint. I was like: 'Whoa, how am I going to get through the rest of this meal?' I wouldn't even have dinner with that mother and here he is the fucking president," said the actor.
Elsewhere in his interview with Maron, Harrelson praised young climate activist Greta Thunberg, likening her to civil rights movement leader Martin Luther King.
"I used to say, who is gonna save us? Who's gonna come and be the modern Martin Luther King and change things? And it turns out to be a 16-year-old girl with Aspergers from Sweden. This girl is really making a difference," said Harrelson.