Trump Goes After Gold Star Widow on Twitter After She Said He Made Her Cry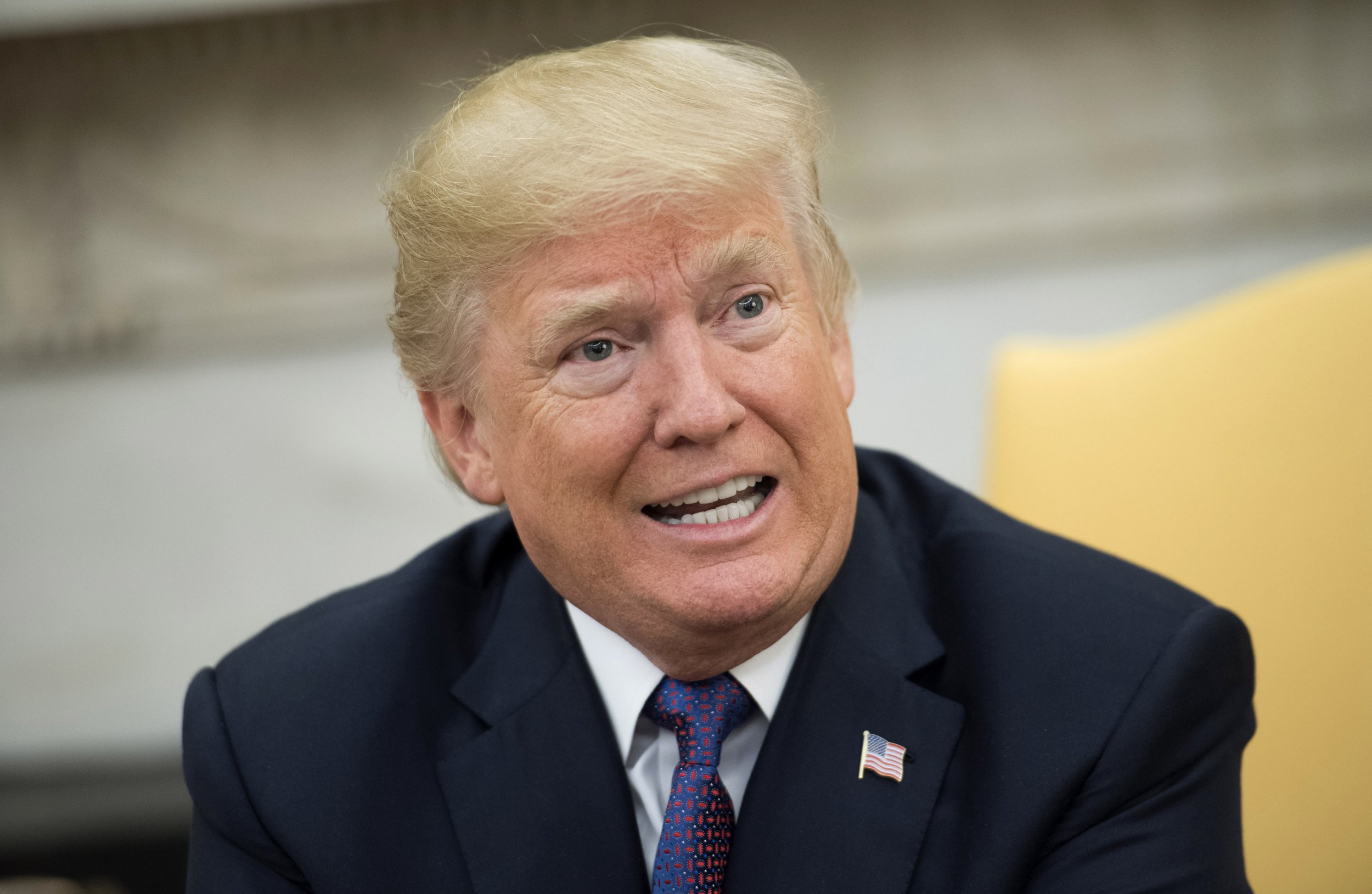 President Donald Trump went after gold star widow Myeshia Johnson on Twitter Monday, after she said on a morning TV show that the president made her "very upset" during a phone call regarding her husband's death in Niger.
Instead of apologizing for upsetting her, the president contradicted her: "I had a very respectful conversation with the widow of Sgt. La David Johnson, and spoke his name from beginning, without hesitation!" he tweeted on Monday, less than an hour after Johnson had appeared on Good Morning America to tell her story.
"He didn't remember my husband's name," she said of the president during the condolence call, when Trump said that Sgt. La David Johnson "knew what he was getting into." The family found that line particularly disrespectful, the widow said.
"It made me cry because I was very angry at the tone of his voice," Johnson said.
Johnson also defended Congresswoman Frederica Wilson's version of what was said during the phone call.
"Why would we fabricate something like that?" she said, claiming Wilson's account was "was 100 percent correct."
Trump's phone call with Johnson has become a crucial element in the controversy over the deaths of four U.S. soldiers in Niger. Very little is known about the incident, but three soldiers apparently died in an initial firefight with militants believed to have links to ISIS. Johnson somehow became separated from his comrades, and his body was found 48 hours later by Nigerian troops. It's still unclear exactly how he was separated; an investigation into the incident is ongoing.
Wilson has been attacked by both Trump and White House Chief of Staff John Kelly for criticizing the president about the phone call.
"I didn't say what that congresswoman said; didn't say it all. She knows it," Trump said last week. "I had a very nice conversation with the woman, with the wife who was—sounded like a lovely woman. Did not say what the congresswoman said, and most people aren't too surprised to hear that."
Wilson disagreed and demanded an apology. That prompted Kelly to call her an "empty barrel," a term she found racist.