Trump Goes to His Golf Course When He Said He'd Be 'Getting Back to Work'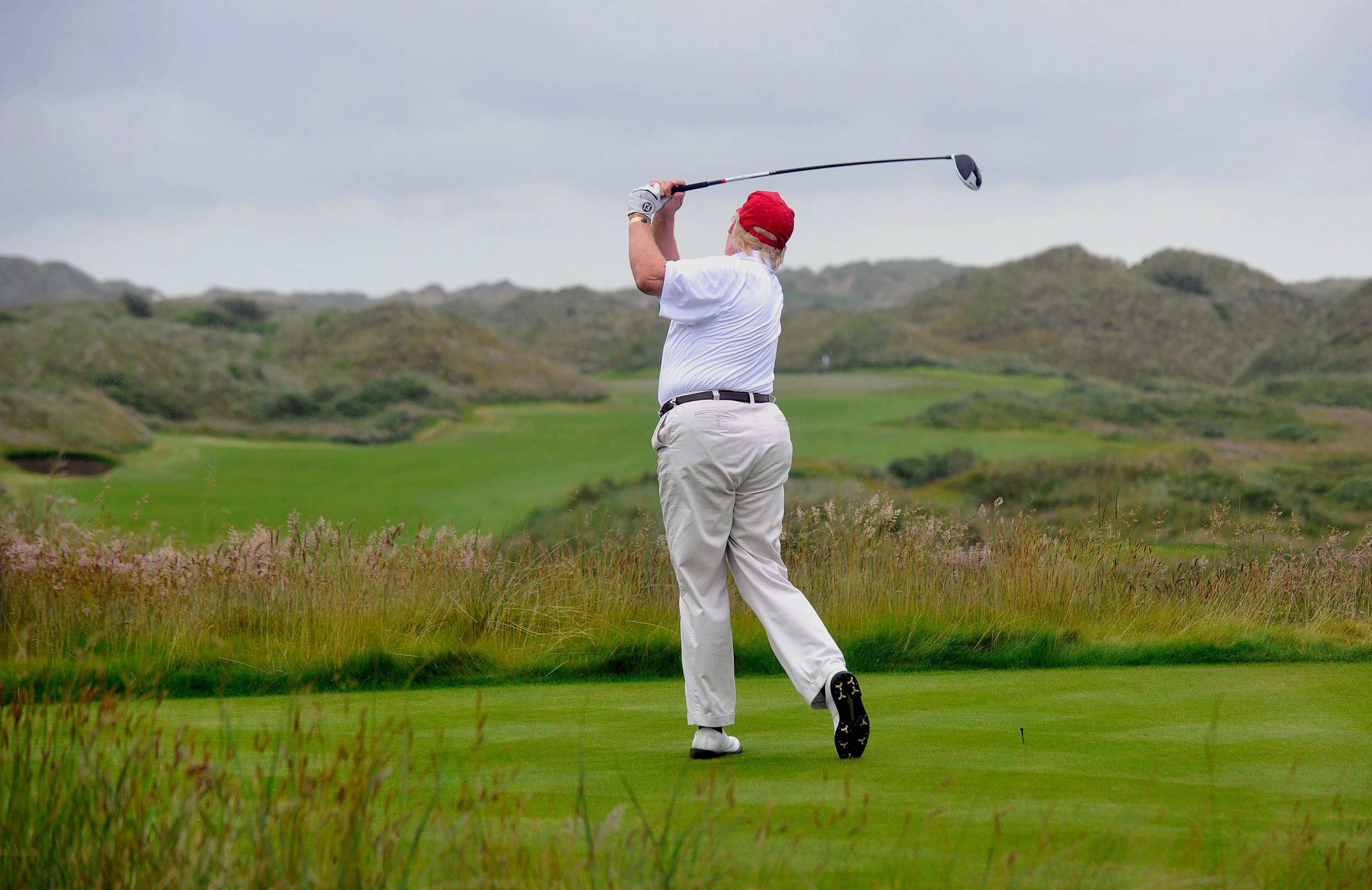 After promising to get "back to work" on Tuesday, President Donald Trump spent the morning at his Florida golf course yet again.
The president, who is in the middle of a Christmas vacation at his luxury resort Mar-a-Lago, rolled into the Trump International Golf Club around 9 a.m. Tuesday morning, according to a press pool report.
This is the third time Trump has hit the golf club since flying down to his estate on Saturday. Before departing for Palm Beach, Trump insisted that he would be mixing work and pleasure on his holiday getaway.
"I'll be working very hard during that Christmas because we have many things we're talking about, including North Korea, including a lot of things happening in the Middle East," Trump told reporters on Friday.
And on Monday night, he took to his favorite social media platform to announce his ambitious plans for the next day.
"I hope everyone is having a great Christmas, then tomorrow it's back to work in order to Make American Great Again (which is happening faster than anyone anticipated)!," Trump tweeted.
It remains to be seen whether he will be striking any deals on the back nine. On Tuesday, he is playing with Sen. David Perdue (R-GA), pro golfer Bryson DeChambeau, and former pro golfer Dana Quigley, according to the White House. Perdue topped Golf Digest's list of best politician golfers last year.
And on Saturday, Trump played a round with three different professional golfers, according to a White House spokesman.
It's not unusual for presidents to play golf while on vacation, but Trump's team rarely says if the commander-in-chief is hitting the green when he visits his courses.Tuesday marks Trump's 85th day at a golf club since taking office in January, and his 111th day at a Trump property, according to NBC News.
The real estate mogul frequently criticized former President Barack Obama for spending too much time on the golf course and promised to spend less time playing if he were elected president.
"I'm going to be working for you. I'm not going to have time to go play golf. Believe me," Trump said during a Virginia rally in Aug. 2016.
The White House has argued that Trump's time on the golf course gives him opportunities to build bonds with elected officials.