An EU Breakup Could Lead to War, Warns European Commission President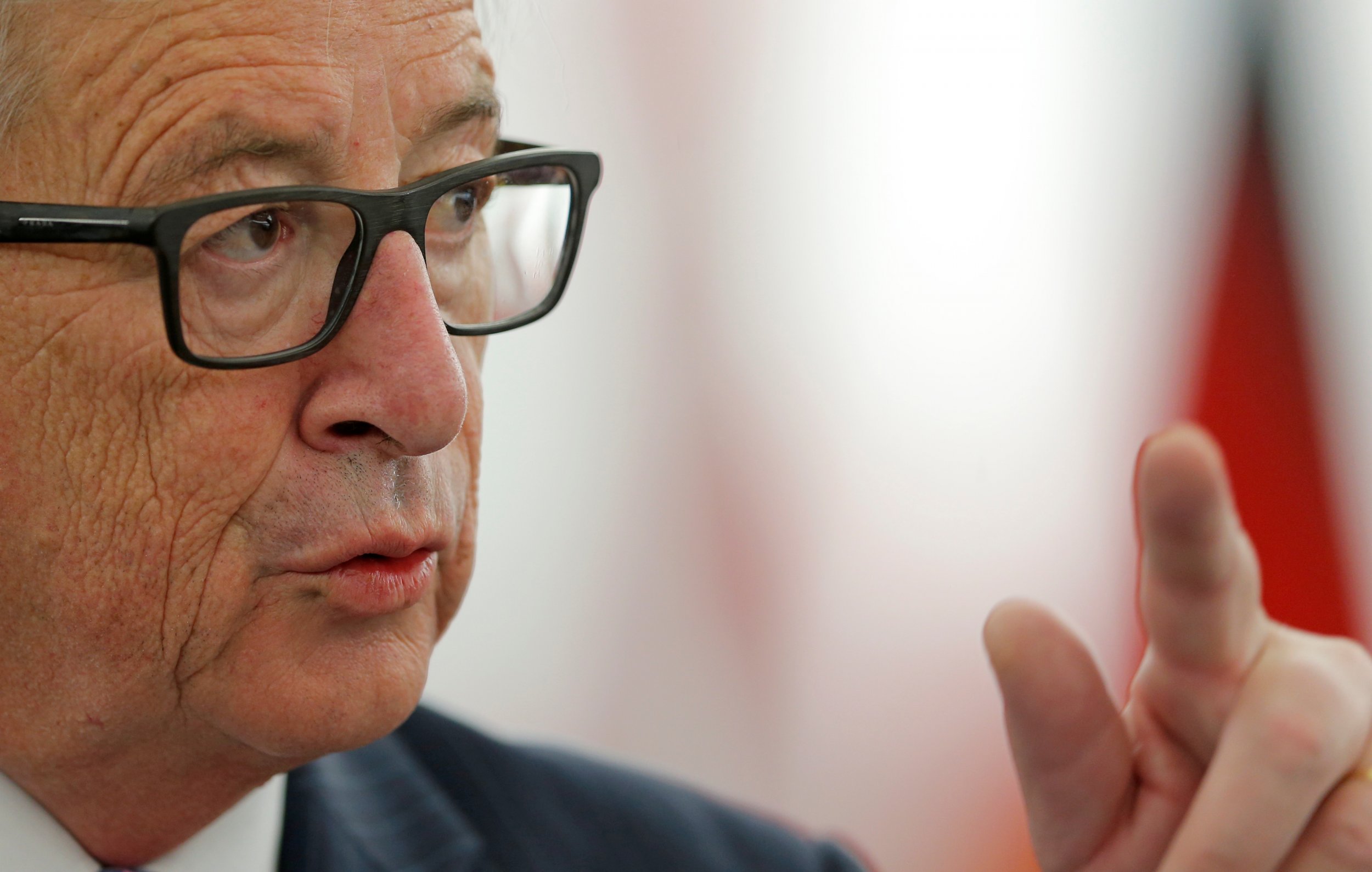 The president of the European Commission warned President Donald Trump this week that supporting exits from the European Union could fuel a war in Eastern Europe. His remarks came a month after Vice President Mike Pence visited Europe for an official tour and as the United Kingdom is taking steps to leave the EU.
Jean-Claude Juncker said in the interview with the Financial Times that Trump's support for the so-called Brexit was "annoying" and "surprising" and called Trump's "America First" promise frightening to Europeans.
"For the first time in postwar history we have an American president giving the impression he is not interested in European affairs," he said. "By the way, he does not understand anything about Europe. He had Tusk [Donald Tusk, president of the European Council] on the phone and he thought it was me."
Juncker said he warned Pence about the potential for conflict during his visit to Brussels in February.
"I told the vice president, 'Do not say that, do not invite others to leave, because if the European Union collapses, you will have a new war in the western Balkans,'" Juncker said.
He seemed to be referring to the break-up of the former Yugoslavia in 1991 at the end of the Cold War, when ethnic war broke out between Serbs, Croats and Bosnian Muslims. Juncker said nations are inspired to improve and avoid conflict by the mere prospect of joining the EU.
"If we leave them alone—Bosnia Herzegovina, Republika Srpska, Macedonia, Albania, all those countries — we will have war again," he added.
The European project celebrates the 60th anniversary of its founding this month. But Juncker said the U.K. leaving the EU was a "tragedy" that would involve tough negotiations with member nations. "Every day we discover new problems we did not even know about or imagine," Juncker said. "People think [Brexit] is the end. No it is just the beginning."
Trump said in January the U.K. was "doing great" and was "so smart in getting out." He also called the NATO military alliance between the U.S., Canada and many European nations "obsolete."
During Pence's visit to Europe a month later, he said the U.S. was committed to "ongoing co-operation" with European Union nations, "and maintaining that partnership in the years ahead."