Did Trump's Golf Course Illegally Shoot Gophers in Los Angeles?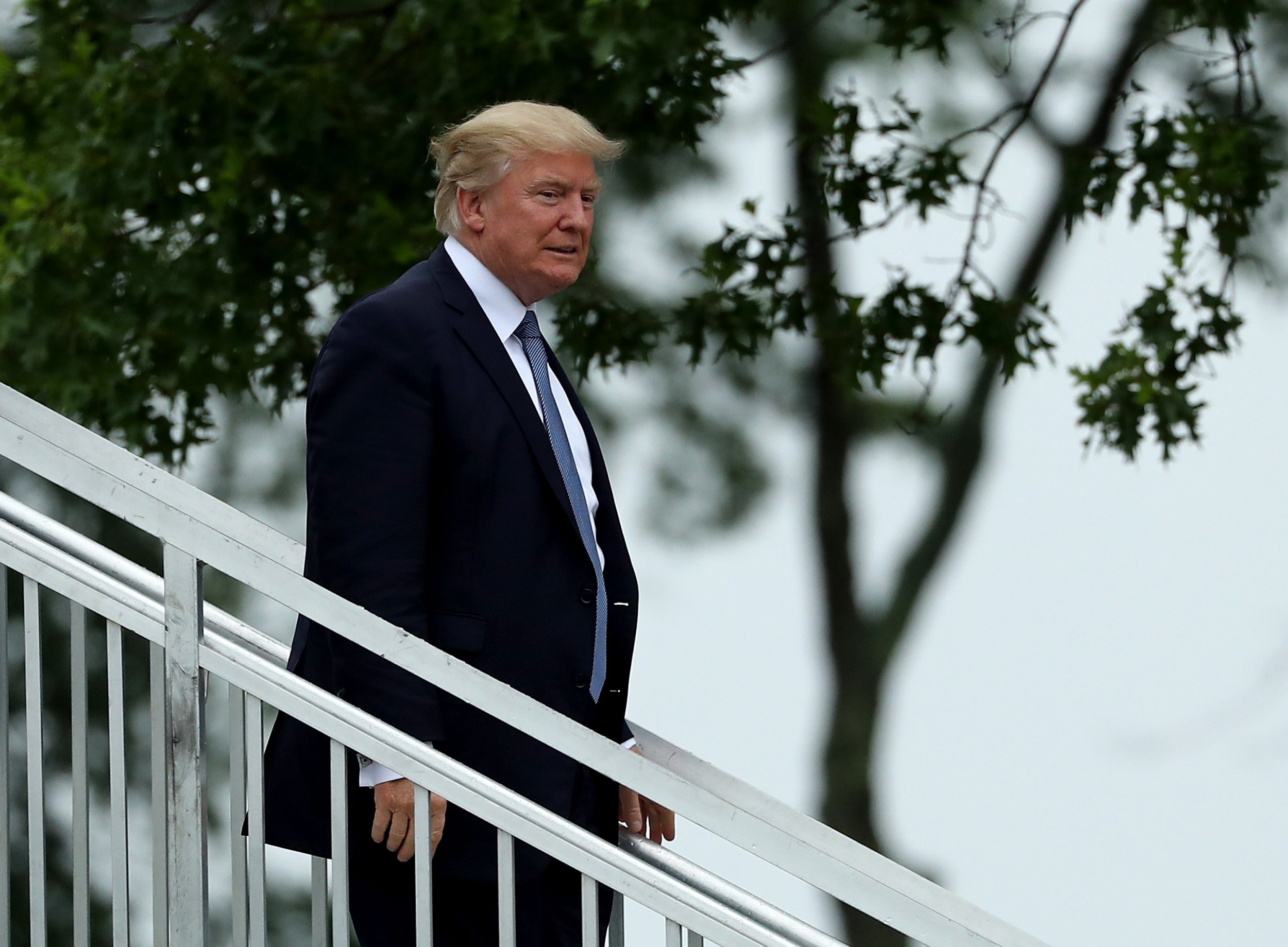 While Donald Trump can expect presidential treatment when he arrives at his Bedminster golf resort in New Jersey, not every visitor to his golf courses are treated nearly so warmly. Indeed, last week at Trump National Golf Club in Rancho Palos Verdes, Los Angeles County, a firearm was out, with the apparent target being a group of particularly unwelcome guests: gophers.
Related: ​Trump, America's Boy King: Golf and Television Won't Make America Great Again
In a scene straight out of the 1980 Bill Murray and Chevy Chase comedy Caddyshack, a man in a golf cart was apparently seen staring down the scope of a rifle while taking aim at a gopher, according to photos published by local newspaper the Daily Breeze. But although the scene may provoke some hilarity, it could yet have serious consequences.
The city code of Rancho Palos Verdes states that it is illegal to fire any "gun, revolver, pistol, firearm, spring gun, air gun, sling, slingshot" or other device meant to fire dangerous ammunition, shells or missiles within the city limits. The only exception is for those who obtain a permit for using a gun to protect agricultural crops.
No such permit was issued to the Trump course, and City Manager Doug Willmore, told The Washington Post that officials are now investigating whether the club broke a city ordinance. A violation of the ordinance is considered a misdemeanor and punishable by a fine of up to $500, or up to six months in prison.
"We're checking into it, and we'll be talking to the Trump Organization to find out the details," Willmore said.
Willmore added that the weapon was a "pellet gun" and that the individual photographed pointing it at a mystery creature was a contractor rather than an employee of the course, as the Daily Breeze had reported.
Still, what is clear is that the practice of using any sort of firearm as a form of pest control was highly unusual in Los Angeles County. Terry Kankari, a spokesman for Los Angeles County Parks and Recreation, told the Daily Breeze that firearms are not used on any of its 20 golf courses. A manager at one course in the county said that traps and poisons were the accepted recipe for pest removal.
Trump has owned the course in Rancho Palos Verdes since 2006 but has seen a decline in business since he entered the race for the White House in the summer of 2015. Green fees at the club have fallen by 13 percent in that time, The Washington Post reported last month.
Said one of the remaining patrons, "It's just dead all the time."