'This Golf Course Was Built by Illegals': Trump Property Where Ivanka, Kushner Married Used Cheap, Undocumented Workers, Report Says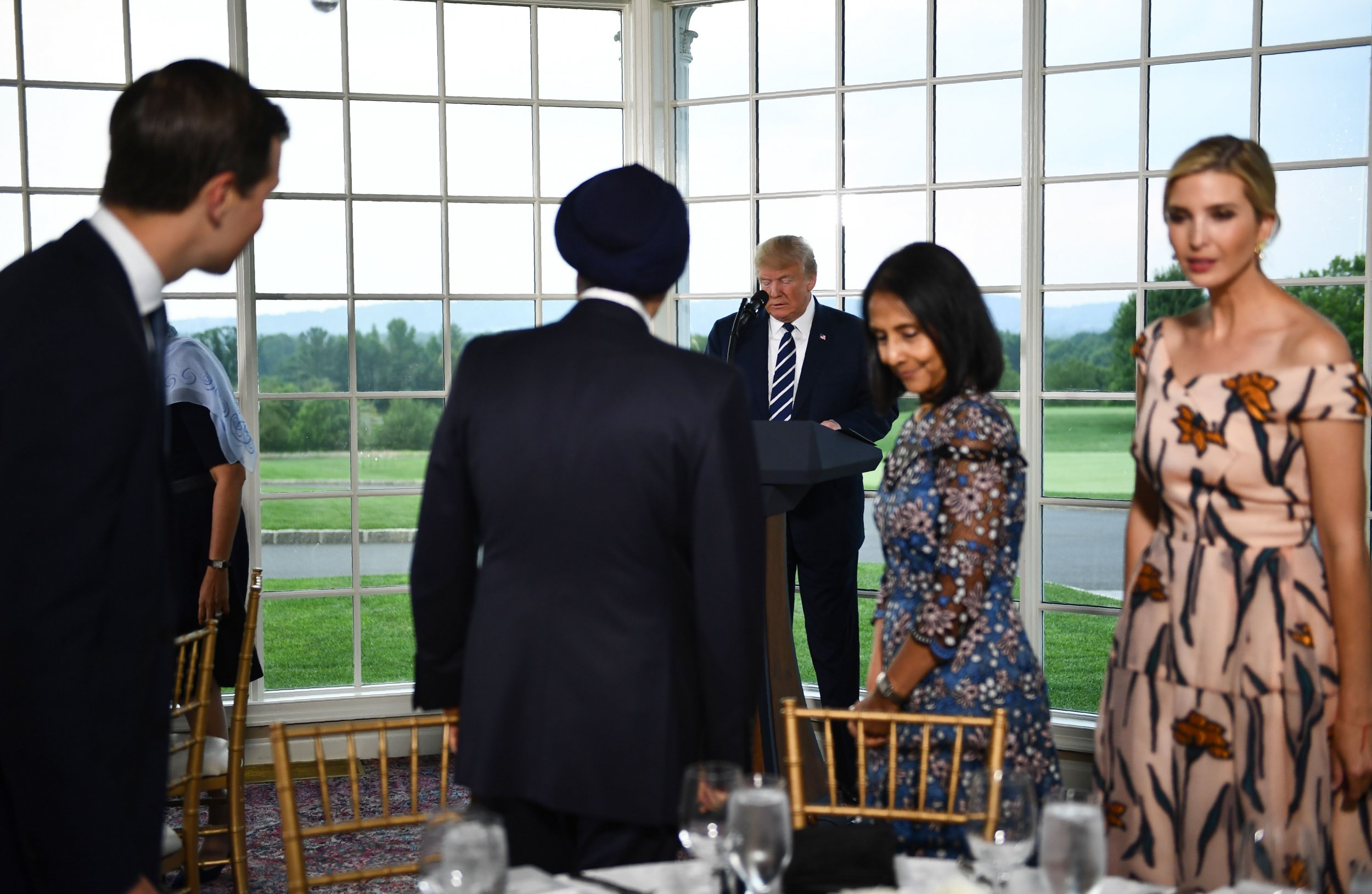 Trump National Golf Club in Bedminster, New Jersey, where first daughter Ivanka Trump and Jared Kushner were married, "was built by illegals," a former employee at the course said.
Managers at the club, which was called the "Summer White House" by President Donald Trump's aides, knowingly employed many men and women from Costa Rica and other countries in Latin America who were undocumented, The Washington Post reported on Friday, basing its findings on interviews with 16 of the workers.
"Many of us helped him get what he has today," said Dario Angulo, who said he earned $8 per hour with no benefits or overtime pay. "This golf course was built by illegals."
Angulo, 34, has since moved back home to Santa Teresa de Cajon in Costa Rica and built a house with a porch with what he said was "Trump money."
Ivanka Trump and Jared Kushner, both serving as senior White House advisers, had their lavish wedding at Trump National Golf Club in 2009. Their wedding had 500 guests and extensive security and was estimated to be one of the most expensive in modern times.
The president's son Eric Trump, an executive vice president of the Trump Organization, declined to comment to the Post. The Trump Organization did not immediately respond to Newsweek's request for comment.
Eric Trump had previously said the company was unaware that it had hired undocumented workers and suggested it was not to blame for employees using false documents.
"We have tens of thousands of employees across our properties and have very strict hiring practices," the Trump Organization said in a statement at the time. "If any employee submitted false documentation in an attempt to circumvent the law, they will be terminated immediately. We take this issue very seriously."
Eric Trump recently confirmed that the Trump Organization fired at least 18 employees who were undocumented from five of its golf courses in New Jersey and New York in the past two months.
Despite employing undocumented immigrants at his golf courses, President Trump has continued his rhetoric against illegal immigration and pushed for a wall at the southern border with Mexico. In his State of the Union address on Tuesday, the president called on Congress to fund the wall and said he ordered 3,750 more troops to the border "to prepare for the tremendous onslaught."
"Wealthy politicians and donors push for open borders while living their lives behind walls and gates and guards. Meanwhile, working class Americans are left to pay the price for mass illegal migration—reduced jobs, lower wages, overburdened schools and hospitals, increased crime, and a depleted social safety net," he stated.
President Trump added: "Year after year, countless Americans are murdered by criminal illegal aliens."