Vandals Attack Trump Golf Links in New York City With Message for the President: Police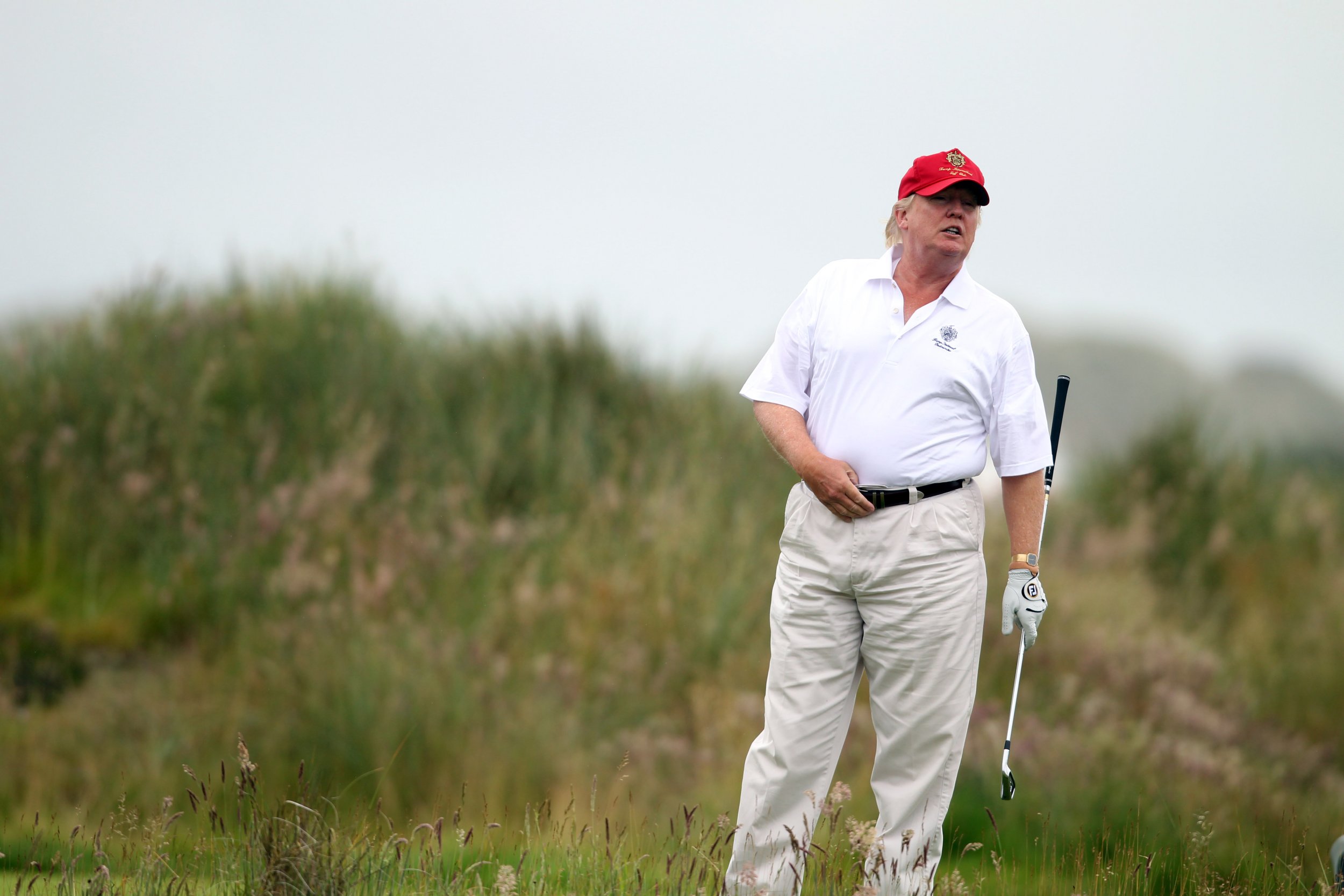 A New York golf course built and operated by President Donald Trump was vandalized Sunday—with the assailant apparently attacking the president's immigration policies.
An NYPD spokeswoman told Newsweek Monday afternoon that officers were investigating graffiti reading "The New Colossus" inside the Trump Golf Links at Ferry Point in the Bronx. The New York Post reported that the graffiti appeared near the eighth, 10th and 13th holes.
The words are an apparent reference to the poem that adorns the base of the Statue of Liberty. The sonnet was written by Emma Lazarus in 1883 as she tried to raise money for the Statue.
A call to the course by Newsweek was not returned Monday.
The links, which are owned by the city, but operated by the Trump Organization, were also vandalized in May when four trees were cut down with a chainsaw, the New York Daily News reported.
Lazarus's poem has been in the news this year, most recently when CNN reporter Jim Acosta quoted it in a fight with Trump aide Stephen Miller during a press conference to introduce new immigration restrictions and to favor well-educated, English-speaking applicants.
Acosta suggested the proposed RAISE Act contradicted the spirit of Lazarus's verses.
"The Statue of Liberty says, 'Give me your tired, your poor, your huddled masses yearning to breathe free,'" the journalist said. "It doesn't say anything about speaking English or being able to be a computer programmer."
Miller argued that the Statue of Liberty was "a symbol of American liberty enlightening the world," adding that the poem was added later.
He added—accurately, albeit sanctimoniously—that it's "not actually part of the original Statue of Liberty."