Trump Can Prep for Mueller Interview After Playing Golf, Giuliani Says
President Donald Trump can prepare for his special counsel interview after rounds of golf, according to his lawyer Rudy Giuliani.
While a sit-down with Special Counsel Robert Mueller remains in question, Giuliani explained Thursday how his batch of lawyers can work around Trump's schedule should an interview take place.
Trump's legal team can prep the president "at the White House, then at night and after he finishes playing golf. We'd get to play together," Giuliani told Politico.
The president famously said along the campaign trail that he would be too busy to play golf while chastising his predecessor Barack Obama for playing too often while in office. But as of last week, Trump has visited one of his golf properties more than 100 times since taking office.
The president has stated publicly he would meet with Mueller under oath, but his lawyers have gone back and forth over whether an interview would be a good idea for Trump, given his nature to speak quite candidly and on the fly.
Giuliani reportedly did not object when asked how he would feel about Trump's answers to Mueller's team of investigators, noting he did not anticipate any surprising answers from the president.
"I guess I got to wait and see what they ask," Giuliani said to Politico. "I don't foresee his saying anything terribly different than he said publicly already. There are no questions they're going to ask him that haven't been asked one way or another of him."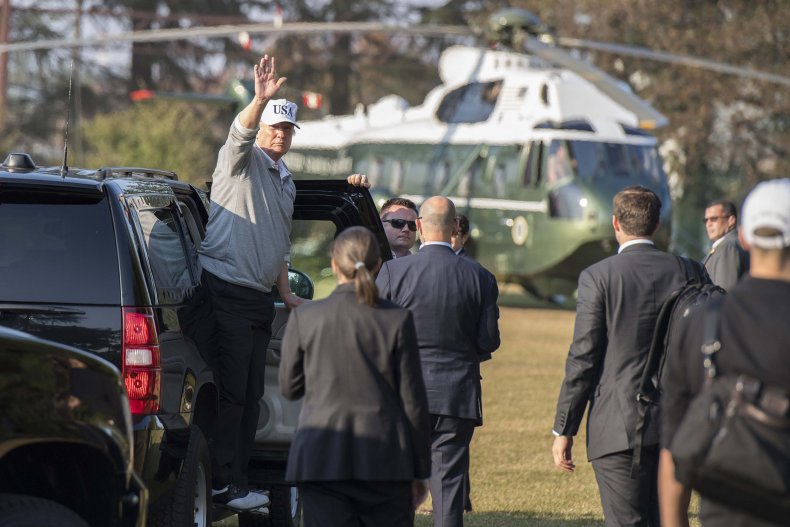 The former federal prosecutor also noted how valuable Trump's time as president is, and that he can't simply be whisked away to "Camp David and just prepare him for two or three weeks "
He also added that the preparation for Mueller would be similar to how Trump's campaign planned for the presidential debates against Hillary Clinton. Trump evidently could not sit still for too long.
"I think of it as the way we prepared him for debates," Giuliani said. "He never liked to be sitting down for long stretches. We'd do an hour here, two hours there. We'd end up doing 15, 16 hours of preparation, particularly for the first debate. But we'd do it here and there. We have to do it over the course of two or three weeks. Maybe at nights, maybe in the morning."