Trump's 'Quick' Golf Round with Tiger Woods Will Likely Last Over 4 Hours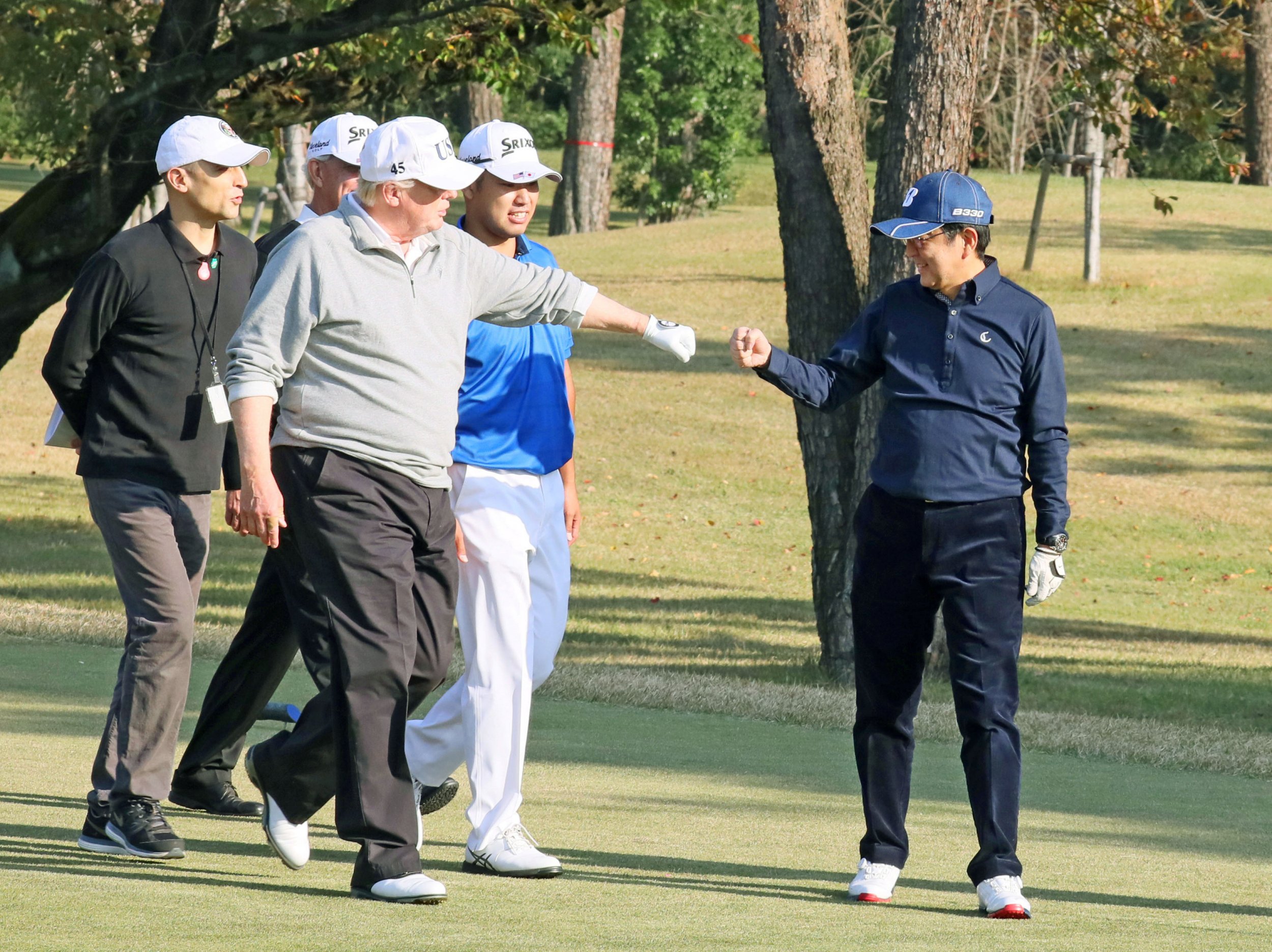 While the White House insists President Donald Trump is not on vacation at Mar-a-Lago, Trump will hit the links on Friday for the second time this trip.
Trump tweeted Friday morning he will play "quickly" with professional golfers Tiger Woods and Dustin Johnson.
That is, after he makes a call to Turkey's President Tayyip Erdogan to talk peace in the Middle East. Then it's back to Mar-a-Lago for talks on bringing "even more jobs and companies back to the USA!," Trump tweeted.
But it's unlikely the round of golf at the president's Trump National Golf Club in Jupiter will be quick. The average time to play 18 holes of golf is approximately four hours and 11 seconds, according to Golfweek.
"The difficulty of the course, the number of players in a group, the skill of the players, the number of holes played, and the pace of other parties of players on the course can all affect the total time of play, but some general observations made over centuries of golfing can at least lead to a fair estimate," according to Golfweek.
Trump's Black Friday round of golf comes two days after the White House requested a correction to a pool report from Washington Post reporter Jenna Johnson, who reported Trump was to have a "low-key day."
Trump would not have a low-key day, the White House insisted.
After the correction was made, Trump golfed at his Trump International Golf Club in West Palm Beach.
Trump's post-Thanksgiving tweet Friday sparked a Twitter debate about his work trip to Palm Beach, pitting supporters against critics.
"Stop golfing and do your job," one Twitter user said.
Another tweeted: "More work, less golf! #hypocrite."
While supporters tweeted Trump deserves a break.
"Nothing wrong with a little golf break with how hard Trump has been working!" a supporter tweeted.
Trump's golfing excursions have come under fire following years of his criticism of predecessor Barack Obama for playing golf while on the job.
Obama in two terms played golf 333 times, according to CBS White House Correspondent Mark Knoller, who tracked Obama's games.
In Obama's first year on the job, he played golf 24 times.
In less than a year in office, Trump is outpacing Obama, hitting the links a known 35 times, according to Politifact.
Trump's 'Quick' Golf Round with Tiger Woods Will Likely Last Over 4 Hours | U.S.