Trump and the GOP Raised Over $86 Million in February — Here's How That Compares to All Democrats
Donald Trump, the Republican National Committee (RNC) and outside groups supporting the president's re-election raised a massive $86 million in February, dwarfing the intakes of any Democratic contender seeking their party's nomination.
The GOP haul averaged out to more than $3 million per day, after the party had a record-breaking fundraising month in January as well, during which it took in $27.2 million. Meanwhile, the total fundraising of the top Democratic contenders combined together outpaced Trump. But whether the flow of cash will continue after the party works to unify behind one candidate following the Democratic National Convention in July remains to be seen.
"Our record breaking fundraising success month after month speaks to the incredible enthusiasm we're seeing for President Trump, and is fueling the greatest ground operations and grassroots army in history," RNC chair Ronna McDaniel said in a Monday statement.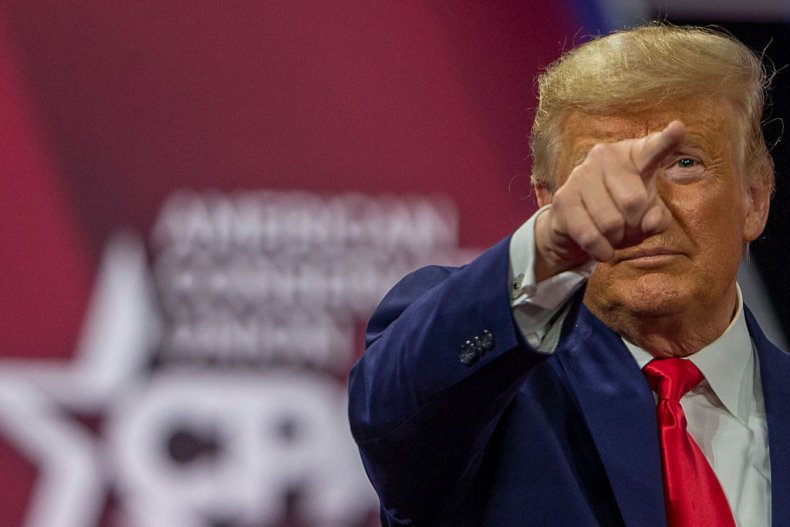 Among the Democratic contenders, Senator Bernie Sanders of Vermont – the current frontrunner for the party's nomination – far outpaced his rivals, with a massive $46.5 million in total February contributions. Former Vice President Joe Biden, who is now in second place following his big win in the South Carolina primary on Saturday, took in $18 million. Senator Elizabeth Warren of Massachusetts, who is now technically in third place after former South Bend, Indiana Mayor Pete Buttigieg dropped out of the race on Sunday, brought in $29 million.
Combined, the top three Democratic contenders raised $93.5 million, or $7.5 million more than Trump and his supporters. That does not include the amounts raised by the the Democratic National Committee (DNC) or other remaining contenders, such as Senator Amy Klobuchar of Minnesota, who have not yet reported their contributions for the month. The total raised by Buttigieg, which has not been reported, is also not included.
Sanders' campaign hailed its record-breaking February haul as a sign that Americans are ready for "transformational change." The average contribution to the senator from Vermont's presidential bid was just $18.50 during February.
"The senator's multigenerational, multiracial working class coalition keeps fueling his campaign for transformational change a few bucks at a time," Faiz Shakir, the Democratic frontrunner's campaign manager, said in a Sunday press release. "We're especially proud that of the more than 2 million donations we received this month, over 1.4 million were from voters in states that vote on Super Tuesday."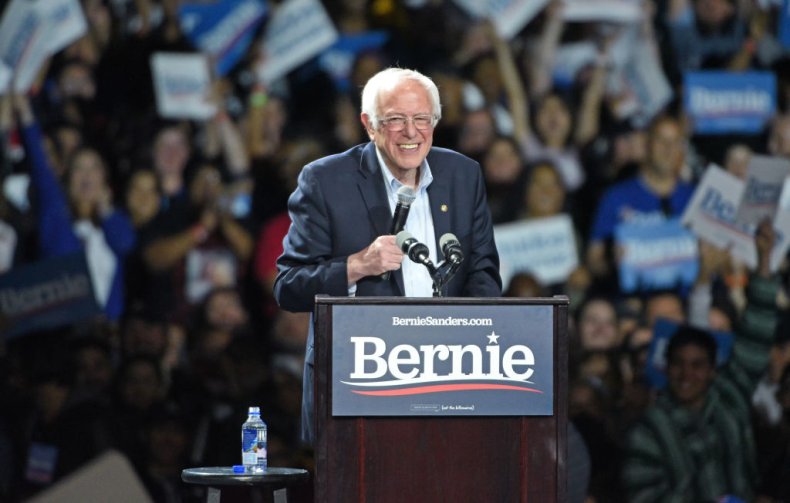 Billionaire former New York City Mayor Mike Bloomberg's spending is also a factor. While the Democratic contender's unorthodox campaign has not accepted contributions, the wealthy former Republican has spent over $460 million of his approximately $60 billion fortune to fuel his presidential ambitions. A portion of that spending has gone specifically toward ads and billboards attacking Trump.
Overall, the RNC, Trump and outside organizations have raised over $600 million since last year to fuel the president's reelection bid. Currently, Trump and his supporters have about $225 million on hand to continue the campaign.
But Democratic fundraising and spending has far outpaced that of Trump and Republicans, particularly when Bloomberg's massive ad buys are added into the equation. However, as the contenders continue to battle their way through the remaining primaries and caucuses, it remains to be seen how well the eventual Democratic nominee will be able to unify the party to take on the president.