Trump, GOP Refund $12.8 Million After Donors Unwittingly Agree to Recurring Contributions
Former President Donald Trump and the Republican Party have refunded millions of dollars in donations this year after their aggressive fundraising tactics led donors to unwittingly agree to recurring contributions.
Newly released federal records show that Trump, the GOP and their shared accounts returned $12.8 million to donors in the first half of 2021, reported The New York Times. The figure represents about 20 percent of the $56 million that Trump and his committees have raised this year.
In April, an investigation conducted by the Times found that Trump's political operation started to opt online donors into automatic recurring contributions last September amid a cash crunch.
Trump donor websites pre-checked a weekly recurring donations box for each contributor, with a fine print explainer that was buried under multiple paragraphs of bold and capitalized text.
Another pre-checked box, known as a "money bomb," also doubled individual contributions.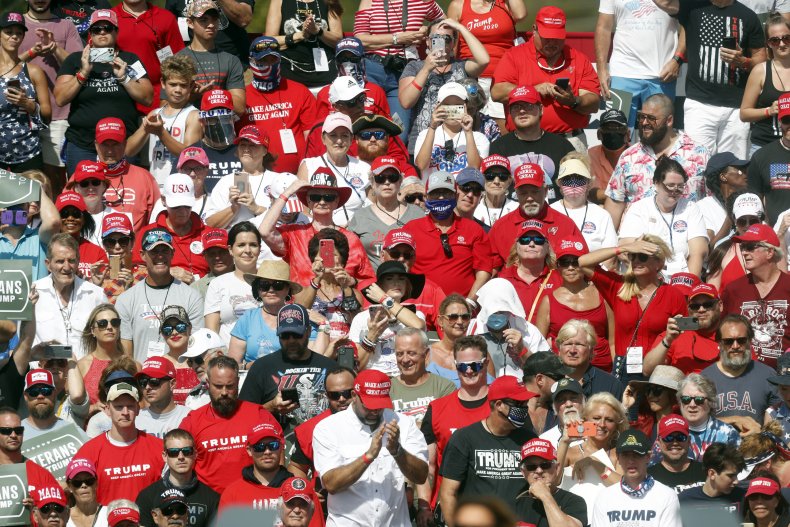 Donors had to manually untick the boxes to opt out of weekly withdrawals and a money bomb. The tactic caused a short-term spike in revenue as many were unaware of the pre-checked boxes, but donors have since demanded refunds and lodged complaints with their credit card providers.
Records show that $8.1 million of the total refunded came from Trump's shared bank account with the Republican National Committee (RNC), $2.2 million from his re-election committee, and $2.5 million from the Republican Party, according to the Times.
"It's pretty clear that the Trump campaign was engaging in deceptive tactics," said Peter Loge, the director of George Washington University's Project on Ethics in Political Communication. "If you have to return that much money you are doing something either very wrong or very unethical."
Pre-checked recurring donation boxes have become common among Republican politicians who use WinRed, a GOP fundraising platform endorsed by the RNC.
In May, the Federal Election Commission (FEC) unanimously asked Congress to pass legislation that would ban the use of pre-checked boxes for recurring donations. State attorney generals in New York, Connecticut, Minnesota and Maryland have also launched investigations into the practice.
Despite the backlash, Trump political action committees have continued to use pre-checked boxes. One email seeking donations on Saturday, seen by Newsweek, linked to a Save America site that pre-checked two boxes, one committing to monthly contributions and another that adds $50 in contributions.
Newsweek reached out to Trump representatives for comment. This story will be updated with any response.