Trump and GOP Offer 'Prayers' After Sutherland Springs, Texas, Church Mass Shooting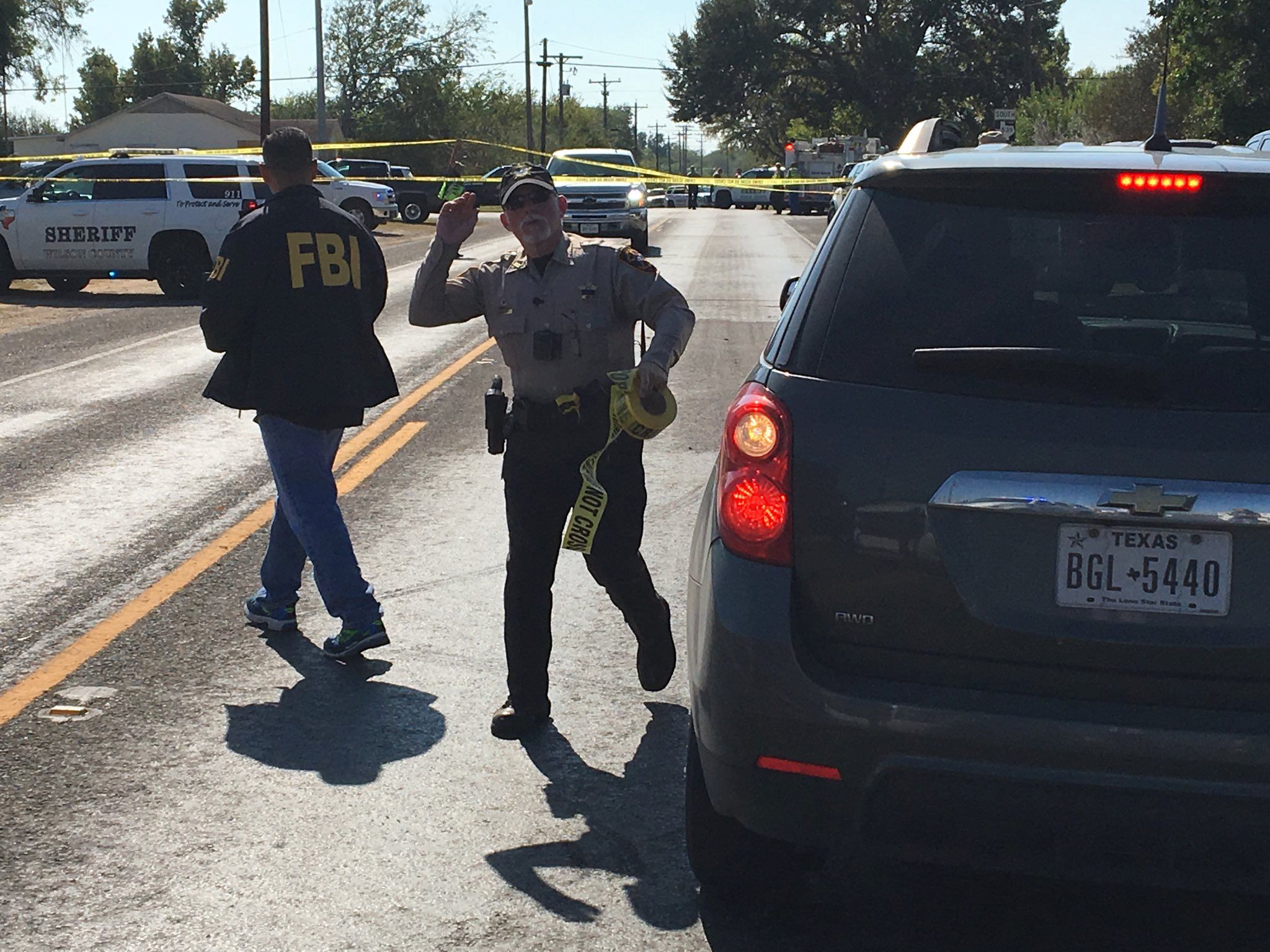 President Donald Trump and GOP leaders offered thoughts and prayers to the victims of a Texas church shooting Sunday, setting off inevitable complaints about their dodging of gun control talk after yet another deadly mass shooting.
By comparison, Trump — who has said he does not want to "politicize" mass shootings — started publicly pushing for stronger immigration enforcement only hours after a terror attack in New York City last week claimed eight lives.
On Sunday, a gunman walked into the First Baptist Church in Sutherland Springs, Texas around 11:30 a.m. and opened fire. He killed more than 20 people before police shot and killed him, authorities said. The attacker and victims were not immediately identified and there was no early indication of a motive.
Trump, who just began an 11-day Asia tour, tweeted shortly after the shooting, "May God be w/ the people of Sutherland Springs, Texas. The FBI & law enforcement are on the scene. I am monitoring the situation from Japan. "
House Speaker Paul Ryan (R-Wis.) offered a similar sentiment, tweeting, "Reports out of Texas are devastating. The people of Sutherland Springs need our prayers right now."
Texas Governor Greg Abbott, a Republican and outspoken gun advocate who was endorsed by the NRA, tweeted, "Our prayers are with all who were harmed by this evil act. Our thanks to law enforcement for their response."
The parade of prayers continued the Republican tradition of offering "thoughts and prayers" after mass shootings in place of talk about gun control — a political trend that has become roundly mocked as America's shooting epidemic continues. The White House just last month offered "thoughts and prayers" after a gunman shot and killed 58 people at a Las Vegas country music concert in the deadliest mass shooting in modern American history. (It was not only Republicans doing this Sunday, though; Representative Ted Lieu [D-Calif.], one of Trump's most outspoken House critics, also tweeted "thoughts and prayers" to the victims.)
Gun control advocates swiftly fired back at Republicans for using their signature line.
"Thoughts and prayers for Sutherland Springs from a lawmaker who takes money from the @NRA to weaken gun laws. We see you," Shannon Watts, founder of the Moms Demand Action gun control group, tweeted to Abbott.
In another tweet, she added, "If thoughts and prayers alone prevented gun violence, we wouldn't be shot in places of worship. God calls on us to ACT. #SutherlandSprings."
Trump, who campaigned on promises to avoid any "assault" on the Second Amendment, said in the days after the Las Vegas massacre that it was too soon to discuss gun policy, but he suggested he would be open to those talks imminently. He never began that conversation, and Republicans have so far blocked congressional efforts to ban bump stocks, the legal tools used by gunman Stephen Paddock to make his rifles fire automatically.
But Trump has never shown the same hesitance after terror attacks committed by Islamic militants, which he cites as justification for his travel bans and "extreme vetting" of immigrants. Within 24 hours of the New York City attack on Tuesday, Trump had tweeted about it more than 10 times and began calling on Congress to repeal the visa that allowed the suspect, an Uzbekistan native, to move to America.