Trump Government Is Painting It Black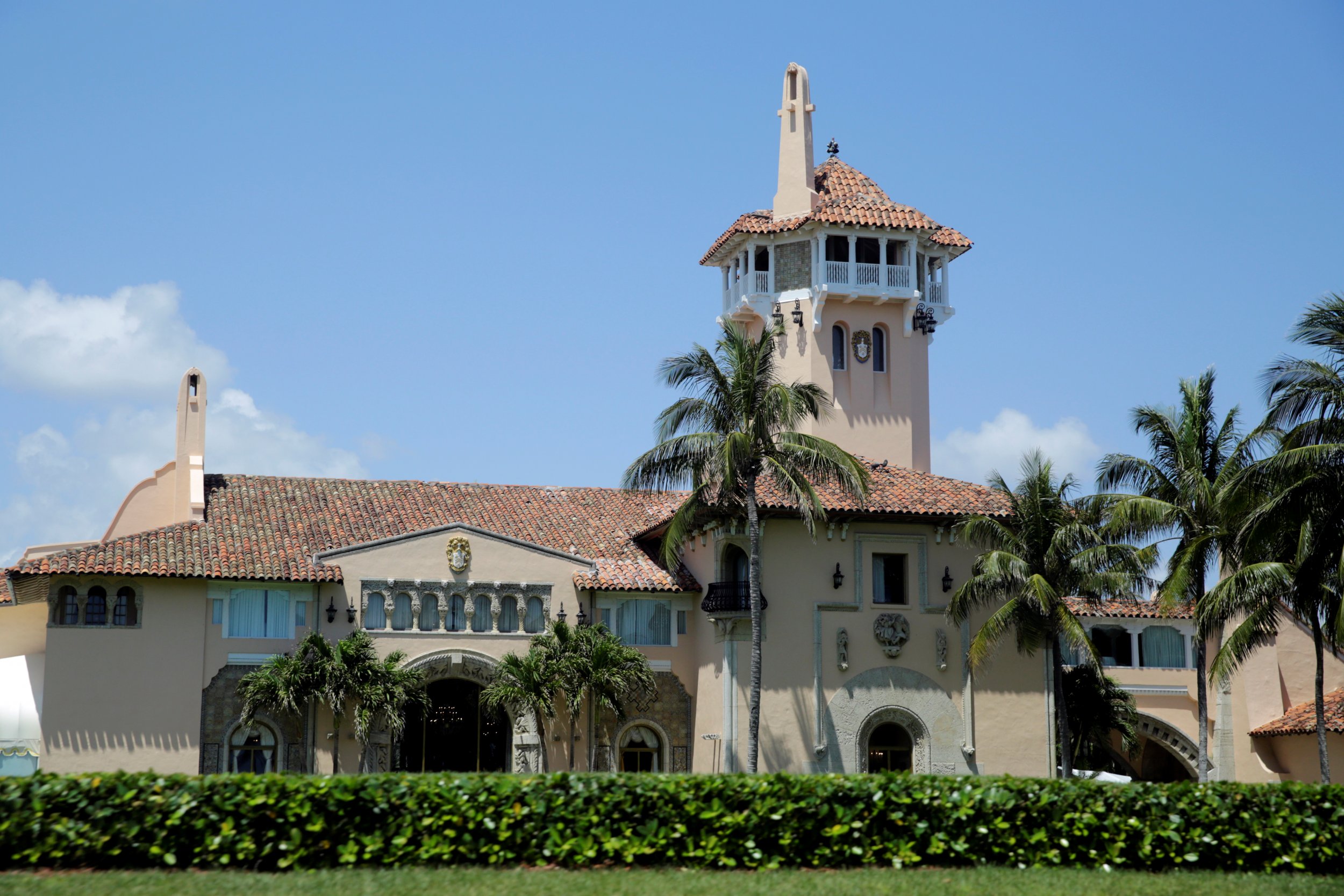 At the White House on Friday, President Donald Trump responded to a question about the possibility of a government shutdown with a characteristically brief and blithe reply: "I think we're in good shape."
But the U.S. government appears to be going dark anyway.
In addition to the White House's unprecedented decision to keep its visitor logs secret, the information shutdown extends to relations with Congress. Since the inauguration, the White House and its agencies have ignored more than 200 congressional requests for information on everything from upgraded nuclear weapons to security protocols at Mar-a-Lago to public safety–related queries about communications-grid breakdowns to FBI investigations into ethics violations involving Ivanka Trump and Attorney General Jeff Sessions.
The seemingly countless instances of resistance to freedom of information and open hostility to journalists in the first few months of the administration are well known. Agency phones go unanswered, as men and women at departments such as the EPA and education whose jobs are to call back journalists are often nowhere to be found.
House and Senate Democrats have been tabulating unanswered letters that senators and congressmen and women have sent to the heads of the Environmental Protection Agency, the FBI, Secret Service, Department of Labor, Department of Homeland Security, Department of Education and Department of Interior, as well as dozens of requests for information directed to the White House itself.
"We are seeing a developing reflex on the part of this administration to be unresponsive and kind of lock people out," says Congressman John Sarbanes, a Democrat from Maryland, who heads up the Democracy Reform Task Force, which has been tracking unanswered congressional requests to agencies and the White House since the inauguration. "I don't know whether that reflects a conscious policy where some kind of decree has been issued at some level, but circumstantial evidence is that these agencies are locking the doors and pulling down the shades."
By mid-March, government agencies and the White House had blown off 100 letters from individual House Democrats. In the Senate, the Democratic Policy and Communications Committee, which advises Senate Democrats, shared with Newsweek 147 unanswered oversight letters sent by senators to President Trump and various executive agencies through late March.
Among them are letters of grave national security importance, such as one from Democratic Senators Dianne Feinstein of California and Ron Wyden of Oregon, to Secretary of Defense James Mattis opposing a proposal from the Defense Science Board to design new nuclear weapons and resume nuclear testing (sent February 27). The Bulletin of the Atomic Scientists recently moved its ominous "Doomsday Clock" closer to midnight because of destabilizing moves by the Department of Defense to enhance the nation's nuclear weapons.
Many of the unanswered letters address Trump and his advisers' transparency issues, including a March 6 letter from eight senators requesting that the White House release visitor logs, including those for Mar-a-Lago, and letters with questions about potential conflicts of interest.
Other letters have to do with routine matters of public safety and services, such as a March 22 letter from Democratic Senator Amy Klobuchar of Minnesota to Federal Communications Commission Chairman Ajit Pai requesting information on a recent 911 wireless outage and seeking recommendations on how to prevent future outages, as well as a request in March from some California congressmen that Trump declare a state of emergency in storm-ravaged parts of their state.
The developing-world spectacle of unmanned agency phones and unaccountable government officials and staffers is unprecedented in the modern United States, but not entirely unpredictable. Trump's ultra-right adviser Steve Bannon has publicly called for not just a Reagan-style shrinking of government, but "the deconstruction of the administrative state." Earlier this year, at the Conservative Political Action Conference in Washington, D.C., he bragged that Trump had seeded his Cabinet with men (and one woman) who would advance that goal. "If you look at these Cabinet nominees, they were selected for a reason, and that is deconstruction," Bannon said.
Besides ideologues like Bannon, Trump and his moneyed supporters, including New York billionaire Carl Icahn, all share a loathing of government activity as plebe interference in their business practices.
Snafus and delays traditionally plague power transitions between political parties in Washington. The Obama White House was sometimes slow in responding to congressional letters during the first months of its administration. But the scale of the current situation suggests deliberation, rather than incompetence or inexperience.
"I think every administration, if they feel what's coming at them is hyper-politically motivated, will initially respond defensively," Sarbanes says. "However, what we have noticed in auditing these letters is that some of these things fall into category of plain-vanilla, constituent inquiries. And that's where we are perceiving a lack of cooperation. I think we are seeing something more organized and orchestrated about the lack of transparency. It reflects an evolving collective mind-set that is kind of taking over the administration and its agencies."
The White House did not respond to a request for comment.
A full list of 100 unanswered letters from senators as of mid-March is here. A list of the unanswered letters from House members is here.