Trump's 'Grab 'em by the Pussy' Video Will Play Near White House for 12 Hours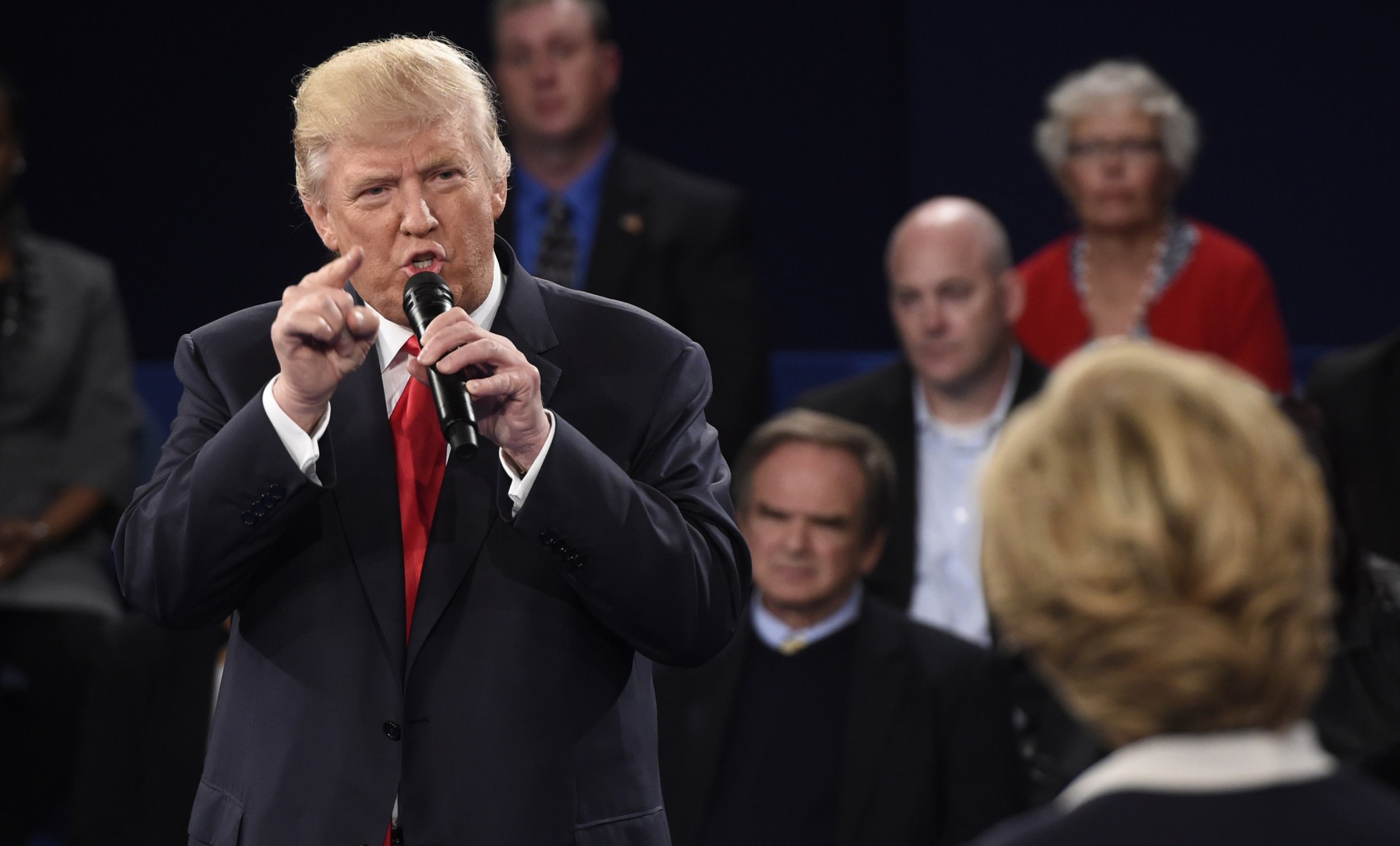 It was just a few minutes of audio and video, but it was so packed with vulgar, sexist and curse-laden language that some expected it to derail Donald Trump's run for the White House.
Now, just days removed from the one-year anniversary of the Access Hollywood tape's release, a group devoted to fighting sexism wants to make sure President Trump and the rest of the country remember what he told Billy Bush while on a tour bus in 2005.
The group, Ultraviolet, will splash the video across a screen almost 10 feet high and 16 feet wide set in between the White House and the Washington Monument on Constitution Avenue, and the images and the audio of Trump's comments will run over and over Friday for 12 consecutive hours. The clip will start rolling at 9 a.m. EDT.
During the lewd conversation, Trump told Bush how he tried to hit on Nancy O'Dell, then an Access Hollywood co-host, even though he was married to Melania Trump, now the first lady. Trump claimed about O'Dell: "I did try to f--- her. She was married."
Later in the exchange with Bush, Trump spoke about Days of Our Lives actress Arianne Zucker: "Yeah, that's her. With the gold. I better use some Tic Tacs just in case I start kissing her," he said. "You know, I'm automatically attracted to beautiful—I just start kissing them. It's like a magnet. Just kiss. I don't even wait. And when you're a star, they let you do it. You can do anything."
"Whatever you want," Bush responded.
"Grab'em by the pussy," Trump then said. "You can do anything."
After the tape was made public last year, the public outcry was immediate. Both Bush and Trump issued apologies, though Trump also called the release a "distraction," and later tweeted that he was just engaging in "locker room talk" with Bush. He made the same claim during his second debate with Democrat Hillary Clinton.
In a statement, UltraViolet co-founder Shaunna Thomas called the Access Hollywood video "a vulgar display of Trump's true colors. It was not so-called 'locker room talk,' it was a man bragging about sexually assaulting women. That man may now sit in the Oval Office, but we will not let him—or anyone else—forget the tape or those comments."
Like many people around the country, Thomas believes the Trump caught on that tape is the one no different from the man who currently resides in the White House.
"The Donald Trump on that tape is the same Donald Trump that sits in the Oval Office every day, aggressively pursuing an anti-woman agenda, including the active dismantling of legal protections for survivors of sexual assault. That is why we are showing the video on loop in DC, and that is why it is all the more important that we stand up and 'grab back,'" Thomas said.
While the event is not expected to draw a large crowd, other groups, including Planned Parenthood and Working Families, will also be taking part, and a rally will be held at Lafayette Square park in front of the White House at noon Friday.