No President Has Pardoned Himself, But Governors and A Drunk Mayor Have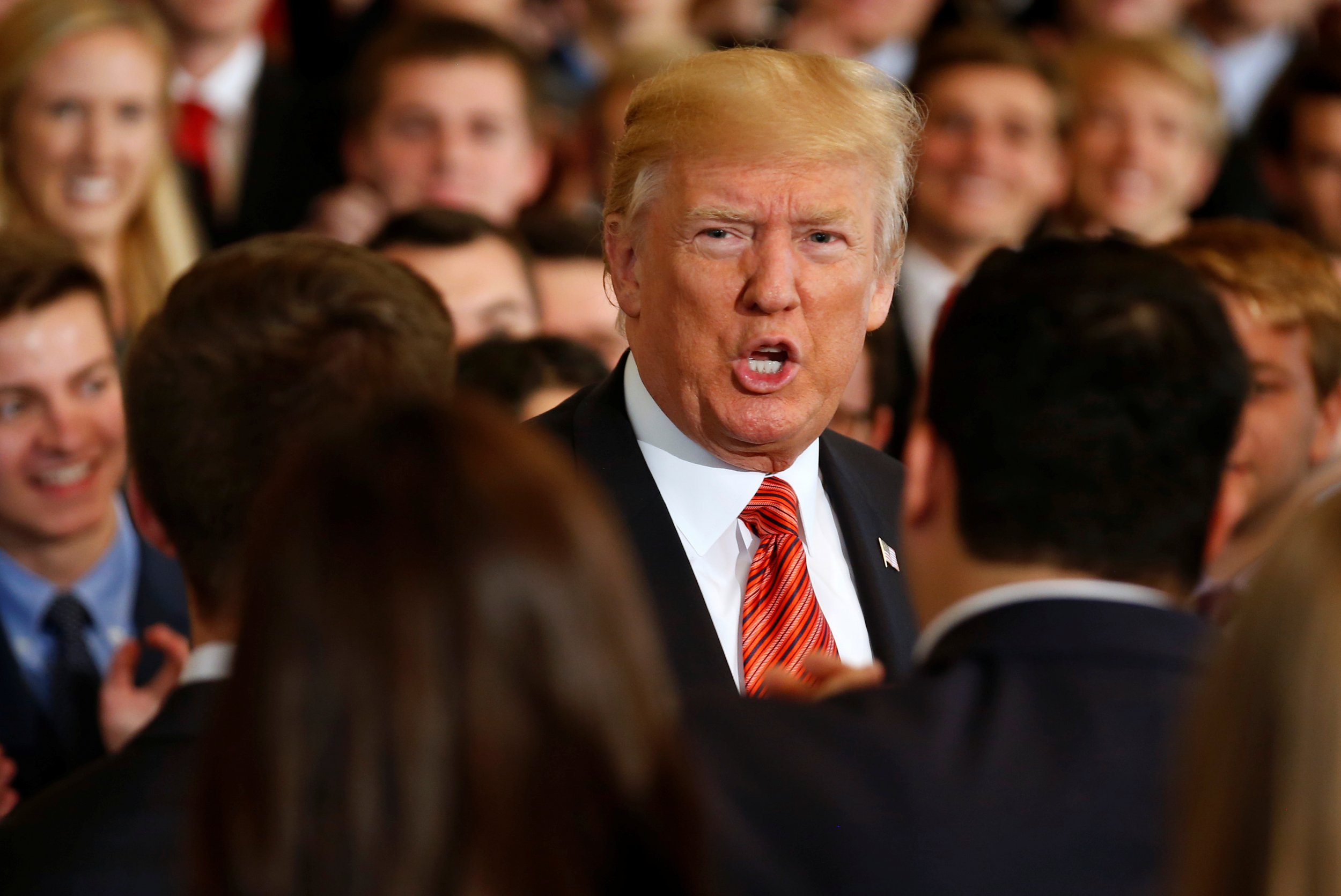 Three decades before statehood, when Washington was still a rugged frontier in the Pacific Northwest, Isaac Stevens, the first governor of the territory, ordered farmers who were married to Native Americans to leave a certain area. The court system in the territory was only three years old, but one court decided to look into the order. In response, Stevens closed the court and declared martial law. When judges tried to open their courts, the governor had the judges arrested.
Eventually, U.S. President Franklin Pierce scolded Stevens, and a judge fined him for contempt of court. To clear his name and possibly avoid the fine (accounts vary), the governor pardoned himself. "I, Isaac I. Stevens, governor of the said territory, by virtue of the authority vested in me as governor," he wrote in the declaration, "do hereby respite the said Isaac I. Stevens, defendant, from execution of said judgment."
The Stevens case, from 1856, is perhaps the most egregious one where a United States politician granted himself a pardon—a release from the penalty of an offense. President Donald Trump has questioned his advisers about his authority to pardon himself, The Washington Post reported July 21, citing an unnamed source.
No president has ever done so (Richard Nixon came close), but a handful of governors have. Those gubernatorial cases could provide a precedent if Trump chooses to pardon himself.
Related: Trump's power to forgive criminals, explained
The U.S. Constitution grants the president power to pardon individuals who have committed federal crimes, except in cases of impeachment. For state crimes, a governor holds the power to pardon, sometimes only with the involvement of the state parole board. The cases of self-pardons by governors, sometimes in nonserious circumstances or by mistake, are largely unknown to experts on clemency.
Stevens, the Washington territory governor, wasn't the only one. In 1897, an unnamed governor whom newspapers identified only as a "popular statesman" boasted about his having pardoned himself. He apparently had been arrested for stealing a horse (he claimed his driver had stolen it without his knowing) and was found guilty and sentenced to three years in prison. In that time, he had been elected governor and taken office, he later said, and so he issued himself the pardon.
In 1911, Tennessee Governor B.W. Hooper sentenced himself to two days in prison in order to "study conditions firsthand," according to newspaper accounts from the time. He pardoned himself a day later. In 1941, Washington state Governor Arthur Langlie unintentionally pardoned himself after a stenographer mistakenly took down his order as "I, Arthur B. Langlie, governor of the state of Washington... do hereby pardon the said Arthur B. Langlie," a newspaper report said. A county clerk soon discovered the error.
A decade and a half later, controversial Arkansas Governor Orval Faubus reportedly pardoned himself after he was briefly jailed, a newspaper account said, though the details are unclear. Orval was known—and criticized—for granting more than 1,000 pardons, according to Arkansas's The Leader newspaper.
In some jurisdictions, mayors can pardon for violations of local ordinances. At least one mayor has pardoned himself, in 1901: James Woodward of Atlanta, after he was arrested for drunken and disorderly conduct, according to accounts from the time.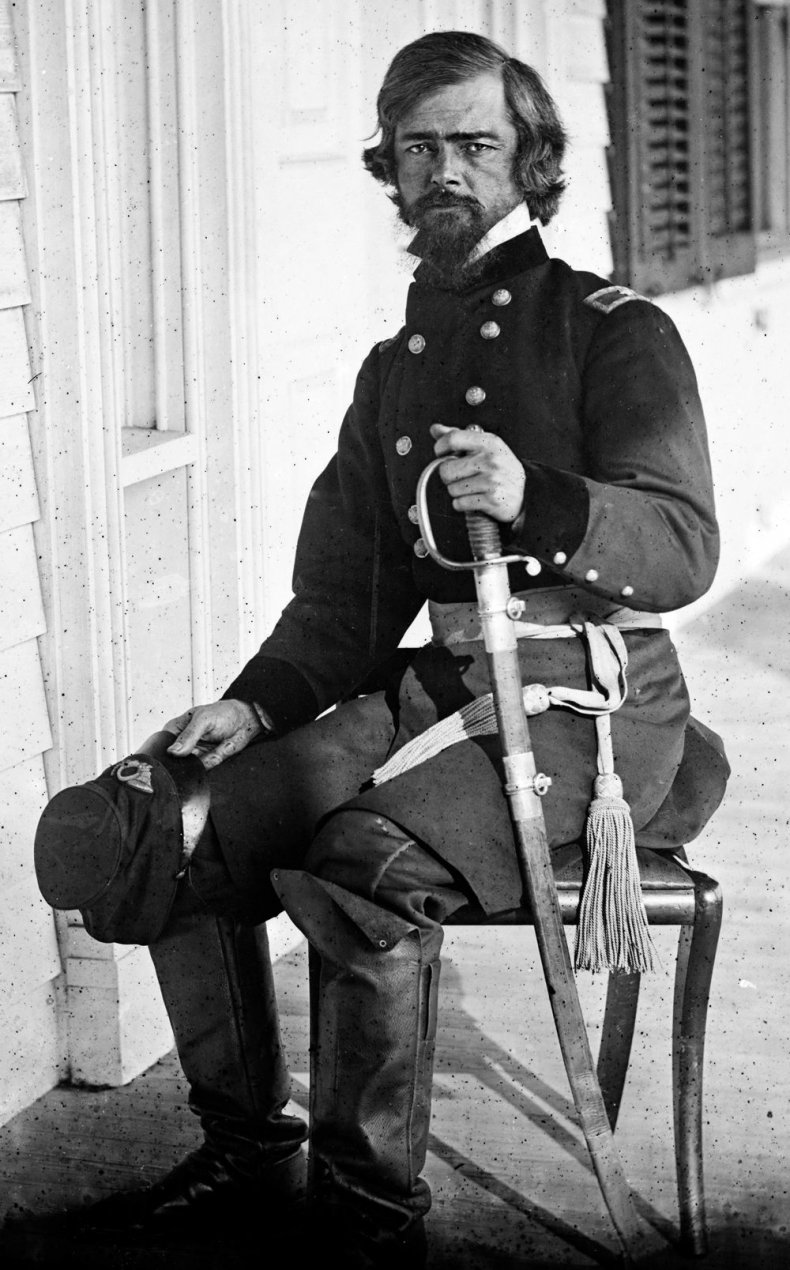 "I certainly don't think they're trivial," P.S. Ruckman Jr., an expert on pardons who teaches at Northern Illinois University and Rock Valley College, says about these cases of self-pardoning. "What they just highlight is, when all is said and done, authoritative Supreme Court jurisprudence of the pardon power is there, but there'​s not a lot of it, and there are a lot of unanswered questions."
By that, he means he finds it interesting that no authority above those governors or mayor appears to have questioned the self-pardons.
Margaret Love, who led the pardon office at the Department of Justice under President Bill Clinton, disagrees and says she doesn't consider the historic cases significant. "There's not much of a precedent there," she says, noting that she had not heard of or studied the cases. "They don't seem like real pardons to me."
While procedural differences exist between gubernatorial and executive pardons, legal analysts have previously used state pardons to argue in favor of presidential ones. Before 1999, no president had ever granted a pardon for someone who was no longer alive. When President Bill Clinton was considering pardoning Henry Flipper, a former slave who was dismissed from the Army because of allegations of impropriety, lawyers with the firm Arnold & Porter submitted a brief to Clinton in favor of the posthumous pardon, explaining that the precedent existed at the state level. They pointed out that since 1977, nine states had granted such pardons on at least 10 occasions.
"We argue that the president's power is similar to that of state governors, who have granted posthumous pardons," the attorneys wrote. "Although the constitutional language of the pardon clauses from these states varies, the pardon power in these state constitutions is at least as expansive as the broad authority given to the president in [the U.S. Constitution]. Therefore, the experience of these states is compelling."
Using gubernatorial powers to make "federal analogies, that'​s tricky sometimes," says Ruckman, the pardons expert, who pointed to the 1999 brief. "But still, it's something."
Since the report that Trump was considering a self-pardon, constitutional law scholars and ethics experts have weighed in. Three of them, including White House ethics lawyers for President George W. Bush and President Barack Obama, have pointed to Justice Department guidance from the days before Nixon's resignation that said, "Under the fundamental rule that no one may be a judge in his own case, the president cannot pardon himself."
Those experts added, "We know of not a single instance of a self-pardon having been recognized as legitimate," despite the examples of the governors from long ago.
Meanwhile, Trump seemed to be responding to the report in a tweet the following day, saying, "While all agree the U. S. President has the complete power to pardon, why think of that when only crime so far is LEAKS against us. FAKE NEWS."