A List Of Everything Donald Trump Has Ruined This Year, From Retweets To The Solar Eclipse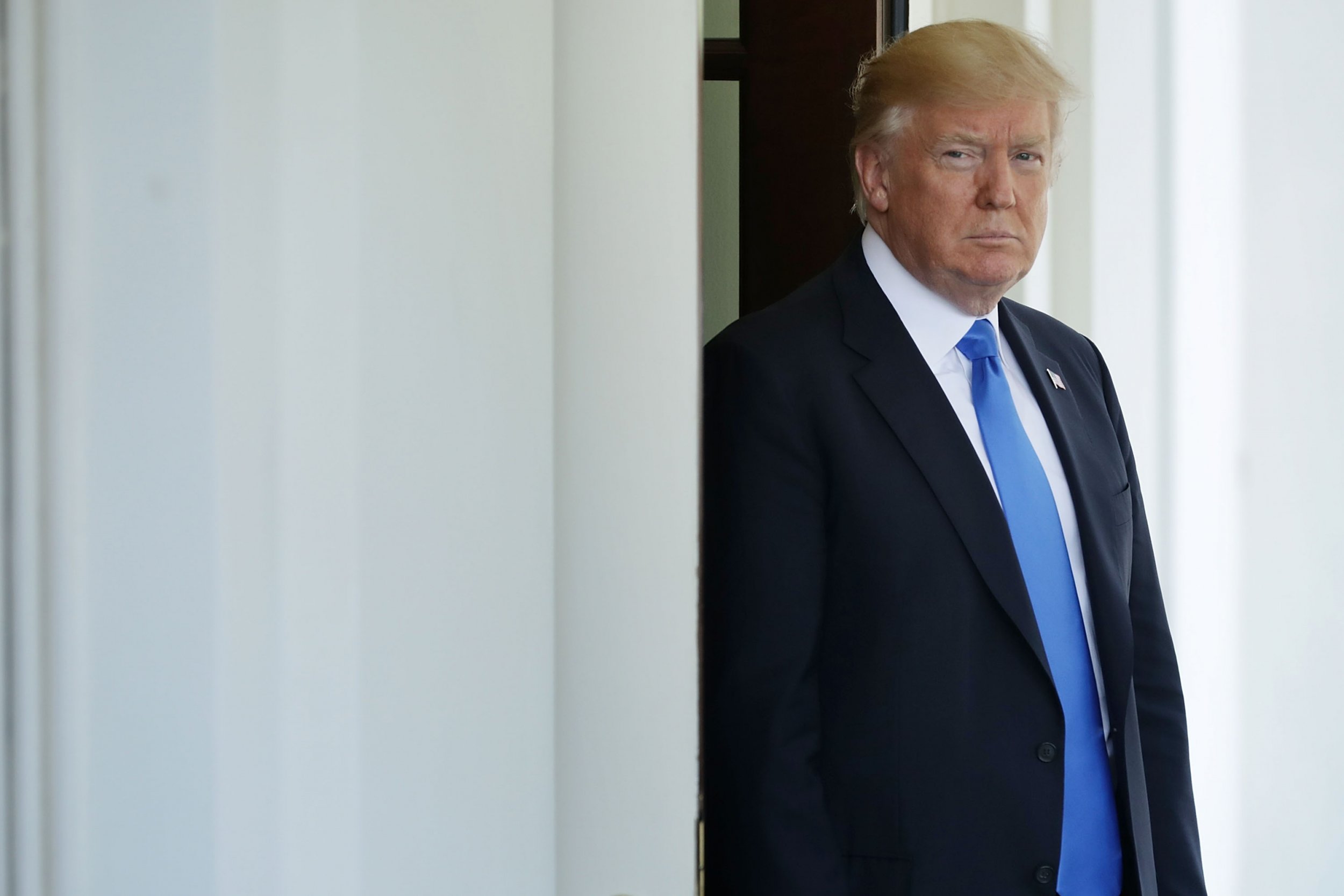 CNN will skip the White House's yearly holiday party for the media, a move that not only confirmed there will be no Christmas truce between the outlet and president but also made it official: Donald Trump has ruined Christmas.
Honestly, America, you should have seen it coming. Over the past year, Trump has repeatedly turned even the most innocuous occasions into major controversies. Just look at what happened on Monday when he hosted Navajo war heroes—and used the opportunity to mock Senator Elizabeth Warren by calling her "Pocahontas." He's like the human version of that bus that pulled in front of the Weather Channel camera filming the demolition of the Georgia Dome.
Here's a quick rundown of other things Trump, intentionally or accidentally, has forever ruined for our nation, its people and its cherished (and, admittedly, not-so-cherished) institutions:
The White House Correspondents' Association dinner
Trump announced in April that he was not going to attend the annual media mixer, making him the first president to do so in nearly four decades, according to ABC News. He didn't give a reason, but he has called the media "the enemy of the American people," so it might have something to do with that.
Hurricane relief visits
After Hurricane Maria, Trump helped the devastated people of Puerto Rico by... tossing rolls of paper towels into a crowd gathered at a chapel. He shot them into the air like basketballs. As CNN pointed out, some even fell on the floor.
These kids' summer camp activity
BuzzFeed reported in August that Trump's lengthy working vacation in New Jersey—accompanied by a no-fly zone—forced camp organizers to call off a spectacle at which skydivers were supposed to surprise about 250 kids. The Secret Service wouldn't budge.
Retweets
The president has proved he can't be trusted with retweets. Exhibit A: In September, he shared a GIF of himself hitting a golf ball and hitting his enemy Hillary Clinton. Exhibit B: On Wednesday, he shared a series of fake Muslim attack videos posted by a far-right British politician.
Twitter in general
On second thought, we're just going to expand the scope to encompass all of Twitter. Trump has made the social media site nearly unbearable with his inflammatory posts, army of #MAGA trolls and the constant breaking-news updates. That's perfectly summed up in his reaction to accidentally tweeting the typo "covfefe." Instead of copping to his mistake like a normal person, Trump turned it into a mystery: "Who can figure out the true meaning of 'covfefe' ??? Enjoy!"
The solar eclipse
Remember August 21, that glorious day when the world stopped to watch the total solar eclipse? Remember how the news didn't seem that bad because we were all united by a cool celestial event? Remember how Trump ignored the advice of literally everyone and looked at the sun without glasses on? Yep. (Mitigating factor: Trump wasn't the only official to ruin the eclipse; Treasury Secretary Steve Mnuchin used a questionable official trip to Kentucky as a pretext for flying with his wife, Louise Linton, to see the lunar phenomenon.)
Serving in government
Working in the White House may seem like a solid gig, but with Trump at the helm, nobody is safe. Departures over the past year include press secretary Sean Spicer, communications director Anthony Scaramucci, chief strategist Steve Bannon, chief of staff Reince Priebus, ethics director Walter Shaub and national security adviser Michael Flynn.
Let's not forget the time Trump more or less forced Secretary of State Rex Tillerson to apologize on national TV after calling him a moron. Or when Trump chose to tweet that "beleaguered" attorney general Jeff Sessions had a "VERY weak position on Hillary Clinton crime" rather than, say, calling a meeting with him. Even his Republican allies outside the White House aren't spared—just ask "Liddle Bob Corker" or "Jeff Flake(y)" or all the others that Trump is sending to the exits.
The Boy Scout Jamboree
When Trump spoke at the annual event in July, he turned his speech political, touching on the Electoral College, the economy and the so-called war on Christmas, among other subjects. He even told a long story about a fellow New York real estate developer, hinting that his "interesting life" included adults-only content. Afterward, Chief Scout Executive Michael Surbaugh wrote in a statement that he wanted to extend "sincere apologies to those in our scouting family who were offended by the political rhetoric that was inserted into the jamboree.... That was never our intent."
Pork chops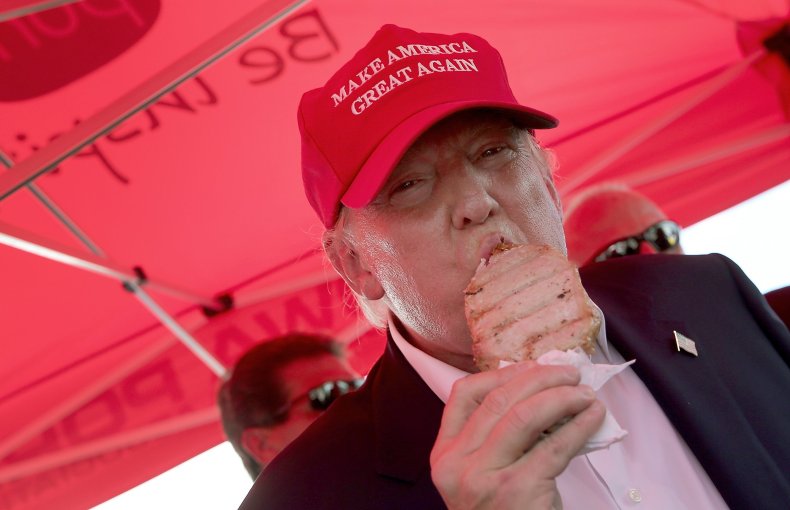 This one's from 2015, but the pictures of Trump biting down on a pork chop on a stick at the Iowa State Fair keep surfacing in the media because they are just so—um, what's the word?—fittingly gross.