Is Trump's Groping of Women a Criminal Offense?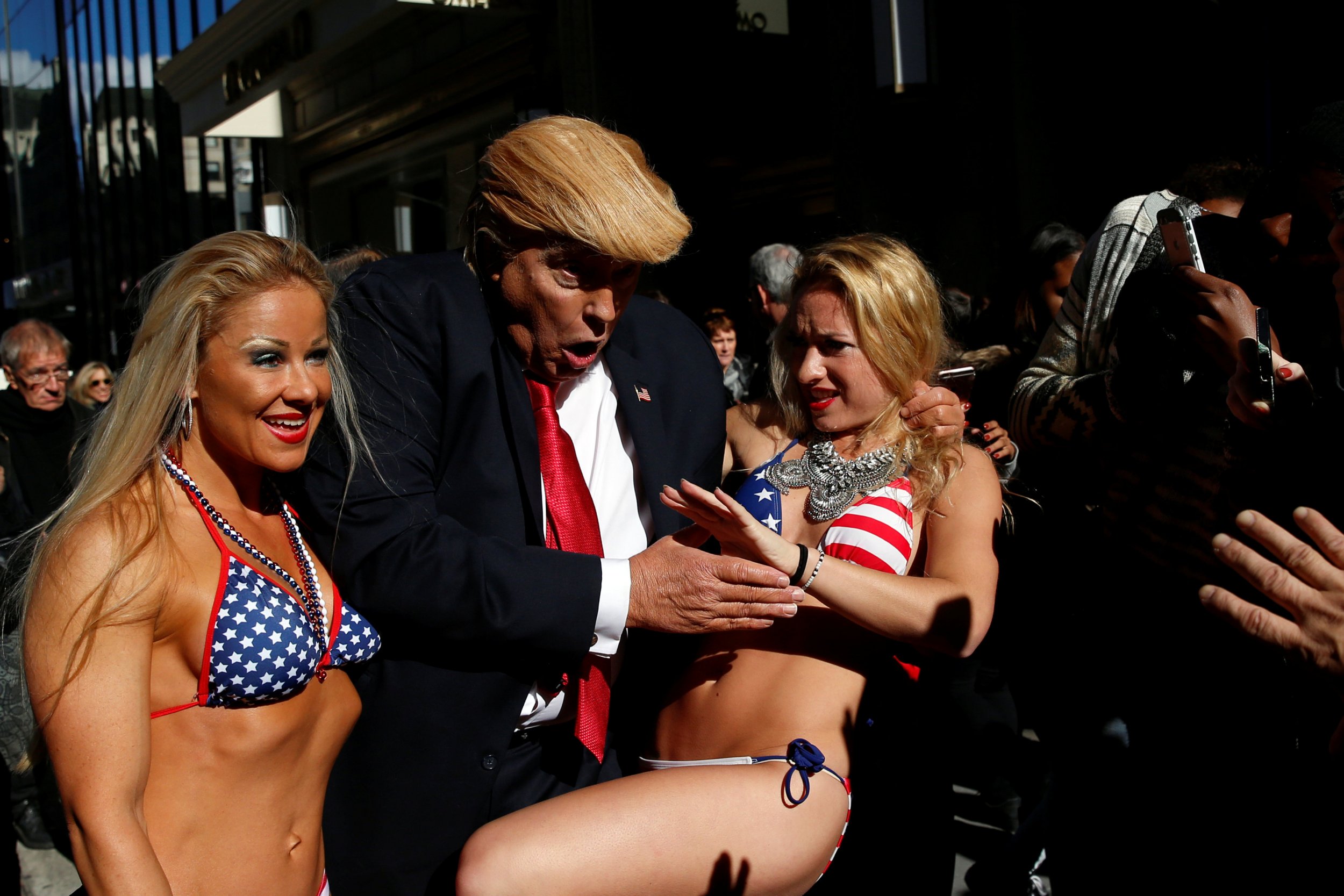 This article first appeared on the Marshall Project site. The Marshall Project is a nonprofit news organization focused on the U.S. criminal justice system. You can sign up for its newsletter or follow the Marshall Project on Facebook or Twitter.
In California—where Donald Trump made his now-famous 2005 comments to Billy Bush on Access Hollywood—anyone who "touches an intimate part of another person" is committing a misdemeanor, punishable by up to six months in jail.
In New York—where Kristin Anderson recently accused Trump of reaching under her miniskirt in the early 1990s—lawmakers last year bumped the potential penalty for "any touching of the sexual or other intimate parts of a person for the purpose of gratifying sexual desire" to a year behind bars.
The laws surrounding unwanted groping, including how it's defined and punished, can vary from state to state.
In Mississippi, for example, there is no law on the books against groping unless the victim is a child, "mentally defective" or "incapacitated." In February, a bill in the state's legislature to criminalize "indecent assault"—punishable by up to six months in jail for touching "for the purpose of gratifying that person's lust, or indulging that person's depraved licentious sexual desires"—floundered over concerns that it did not address the perpetrator's intent.
Advocates in some states, however, are gearing up to push lawmakers to bolster punishment for alleged gropers.
This spring, the Texas Association Against Sexual Assault will push the state's legislature to consider a new law allowing courts to classify "forced sexual touching" as a Class A misdemeanor, bumping up the potential penalty to a year in jail and a $4,000 fine. Currently, it's Class C, with a fine of "no more than $500" and no jail time. The Vermont Network Against Domestic and Sexual Violence also plans to propose a similar misdemeanor in the state's legislature.
It is too soon to tell whether the allegations against Trump will help these groups in their lobbying efforts. Watching news coverage of the current Trump scandal, "one of the first things that comes to mind is the presumption that what he's talking about isn't a serious offense, and in Texas it isn't," says Chris Kaiser, general counsel for the state's anti–sexual assault group. "I think people assume police can do something. They can issue a ticket, but the person often doesn't even have to go to court."
Kaiser hopes a harsher penalty will be more of a deterrent for a crime widely acknowledged to be under-reported. But amid a nationwide push and pull over whether sentences are too long and punitive, his group doesn't want to make groping a felony that will put new people on the state's sex offender registry.
"We recognize this conduct encompasses a broad range," he says, "and not every offender is the same."
Maurice Chammah is a staff writer at the Marshall Project.