Donald Trump Grounds Boeing 737 Max 8 Planes: How Flight Cancellations, Refunds, Connecting Flights Are Impacted
President Donald Trump announced the U.S. would ground the Boeing 737 Max 8 plane on Wednesday amid concerns about the aircraft's safety after a fatal Ethiopian Air crash on Sunday.
Newsweek reached out to major U.S. airlines and travel agencies to find out how the grounding would affect travelers and whether delays would be caused.
Some travelers began asking how the directive would affect their travel and whether they were scheduled to fly on a 737 Max 8.
Passengers can also check the status of their flight and which aircraft type it uses at FlightStats.
Southwest and American Airlines, which had been flying the plane noted the directive. Delta, JetBlue, Frontier and Hawaiian Airlines told Newsweek they do not fly the Max 8.
"Our team will work with all customers impacted by these flight cancellations in order to rebook them to their final destination. Affected customers may rebook themselves on aa.com by retrieving their reservation or using our mobile app. If a flight is canceled, customers may request a full refund by visiting our website. Customers who booked through a travel agent are requested to contact their agency directly," American Airlines said in a statement.
Southwest told Newsweek it would offer free rebooking for passengers on canceled Max 8 flights."Southwest is offering flexible rebooking policies. Any Customer booked on a cancelled MAX 8 flight can rebook on alternate flights without any additional fees or fare differences within 14 days of their original date of travel between the original city pairs," the airline told Newsweek. "A Travel Advisory with additional information for Customers will be posted on Southwest.com."
"Since Sunday, we have been working diligently on contingency plans to prepare our fleet to minimize the impact to customers. Our MAX aircraft account for roughly 40 flights a day and through a combination of spare aircraft and rebooking customers, we do not anticipate a significant operational impact as a result of this order. We will continue to work with our customers to help minimize any disruption to their travel," United told Newsweek.
Boeing, which had previously released a statement affirming its commitment to safety, said after the announcement that it "has determined—out of an abundance of caution and in order to reassure the flying public of the aircraft's safety—to recommend to the FAA the temporary suspension of operations of the entire global fleet of 371 737 MAX."
The announcement followed a previous statement from the Federal Aviation Administration's that the plane would continue operating and that the aircraft was safe to fly. Trump's directive also came after more than 30 countries had announced plans to ground the 737 Max aircraft, according to The Wall Street Journal.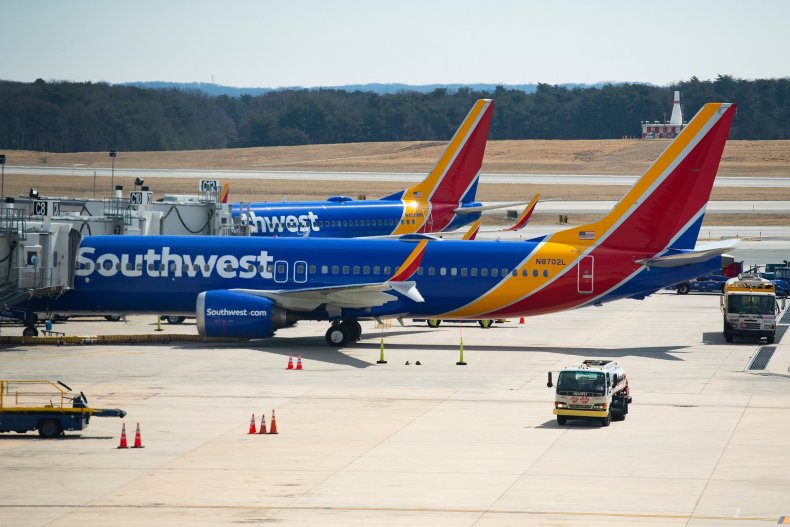 This story has been updated to include more recent statements from airlines.