Trump Is Guilty of Sexual Misconduct, According to Half the Country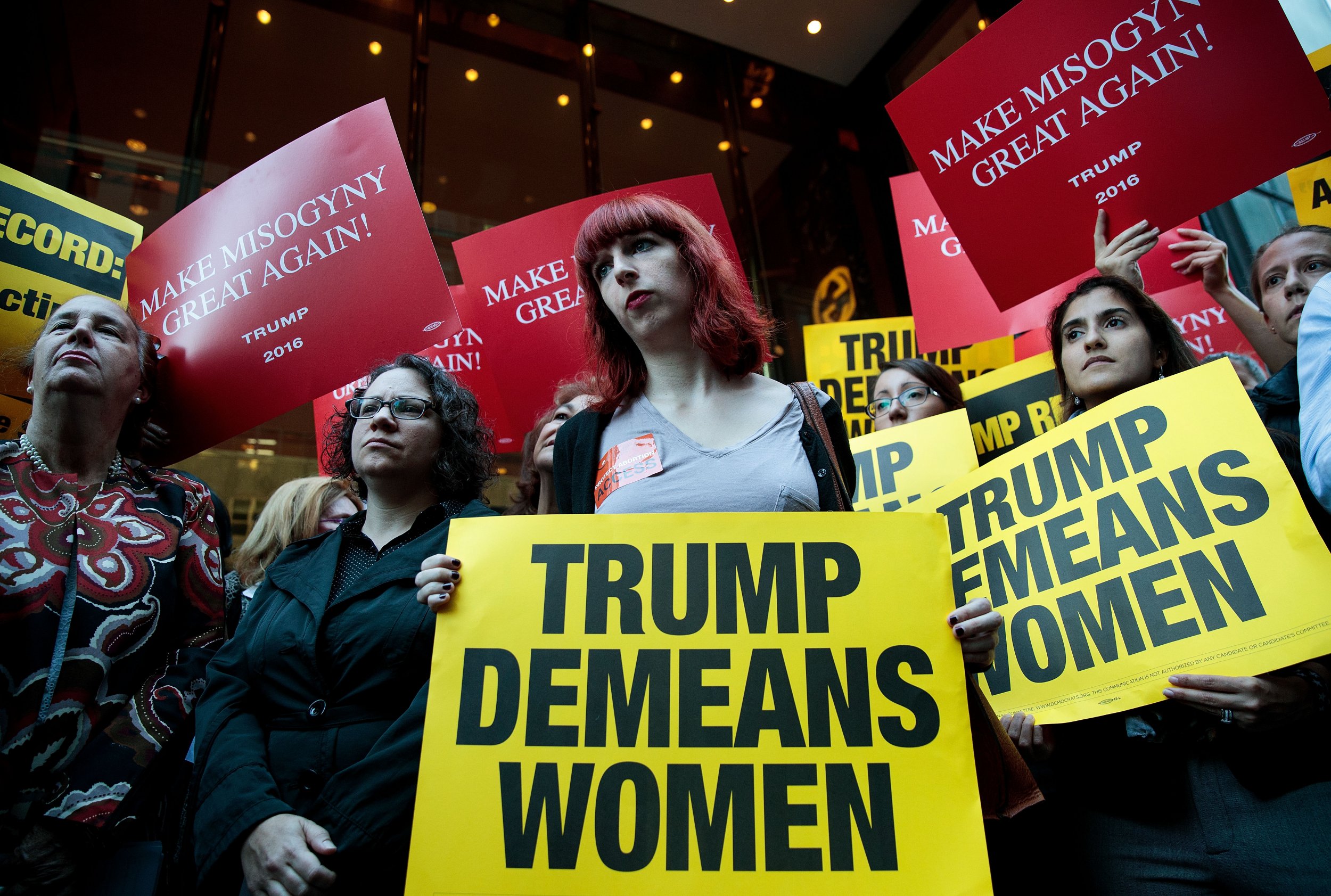 Half of all registered voters in the United States believe the allegations of sexual misconduct leveled against President Donald Trump are credible, according to a new POLITICO/Morning Consult poll.
The poll, released amid a nationwide conversation on sexual assault and the behavior of powerful men, also found around 29 percent believe the allegations Trump faces from multiple women are not credible. Meanwhile, the remaining 21 percent weren't sure if they are credible.
In terms of party affiliation, Democrats were the most likely to view the allegations against Trump as legitimate (62 percent believed his accusers). Comparatively, 38 percent of Republicans found the accusations credible, while 38 percent did not. Among independents, 50 percent found the charges credible.
The poll also found many self-identified Trump voters believe the allegations against the man they helped get to the White House—39 percent felt the charges are credible, while 37 percent did not.
At least 19 women have accused the president of sexual misconduct. Many of his accusers came forward during the U.S. presidential campaign after the leak of the infamous "Access Hollywood" recording in which he bragged about grabbing women "by the pussy."
As women around the country have come forward as part of the #MeToo movement, Trump's accusers once again went public with their allegations at a press conference on Monday and called for Congress to launch a full investigation into the president.
At the press conference, Rachel Crooks, a former Bayrock Group receptionist who accused Trump of kissing her on the mouth without consent in 2005, said, "Unfortunately, this behavior isn't rare in our society, and people of all backgrounds can be victims. The only reason I am here today is that this offender is now the president of our country."
Crooks urged Congress to "put aside party affiliations and investigate Trump's history of sexual misconduct."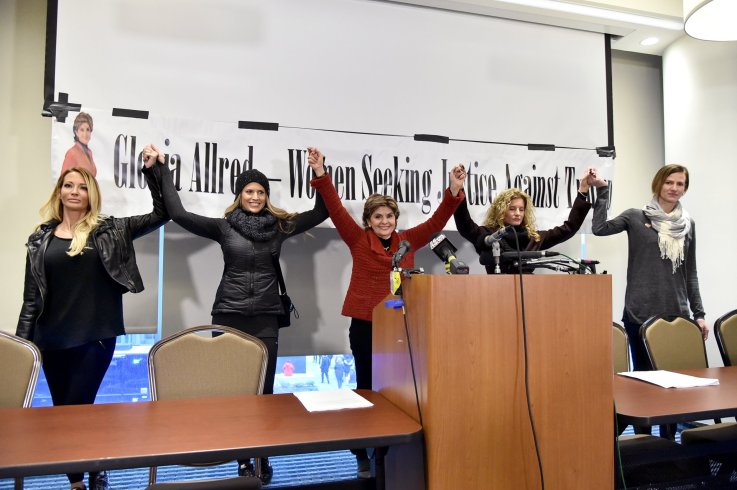 The POLITICO/Morning Consult poll surveyed 1,955 registered voters from December 8 to 11––prior to Monday's press conference.
Trump has vehemently denied any wrongdoing. On Tuesday, he tweeted: "Despite thousands of hours wasted and many millions of dollars spent, the Democrats have been unable to show any collusion with Russia - so now they are moving on to the false accusations and fabricated stories of women who I don't know and/or have never met. FAKE NEWS!"
The president has a tendency to dismiss allegations of sexual misconduct against men and recently endorsed Alabama Senate candidate Roy Moore despite the fact he was accused of assaulting teenage girls while in his 30s. Moore lost the special election to his Democratic opponent Doug Jones on Tuesday night––a major victory for Democrats and an embarrassing defeat for Trump and the Republican party.
Trump Is Guilty of Sexual Misconduct, According to Half the Country | U.S.