As Trump Doubles Down on NRA's Agenda, What Happens to Suburban Women Critical for Re-Election?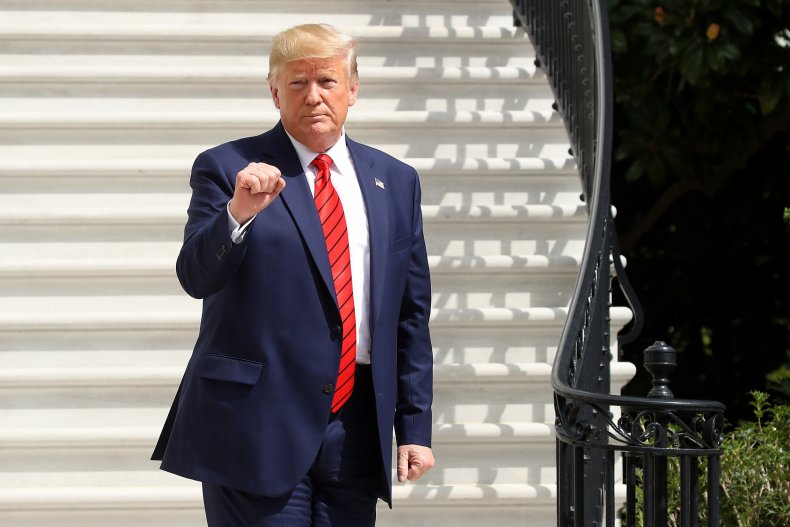 The prospect of new gun legislation came to a screeching halt on Friday in a stunning development reported by The New York Times. The paper documented National Rifle Association CEO Wayne LaPierre's visit to the White House, in which the notion of supporting President Donald Trump's impeachment defense was proffered alongside a presidential firewall against any new gun control measures.
The news of LaPierre's visit follows another high-profile contact between the president and the leader of the country's most influential gun-rights organization. In late August, the pair reportedly engaged in a phone call in which Trump promised that universal background check legislation—which has gained widespread attention amid a new push for gun control after two mass shootings last month—would not advance on his watch.
While LaPierre, who is experiencing his own internal ethical scandals at the NRA, may have achieved some recent success in holding the line against the president's well-documented vacillations on gun control, this strategic defense against emerging legislative action may not bode as well for the president's own political considerations.
Support for stricter gun laws has generally ticked up since the massacre at Sandy Hook Elementary School in 2013, according to Gallup. In the decades prior, notwithstanding individual spikes in support, desire for tightening gun laws experienced a steady, gradual decrease.
While the current levels of support for gun control don't match the relative high of the early '90s, the consistent rise in public opinion polling does mark a new trend that legislators, including Republicans, appear to be waking up to.
Trump appears to have put his electoral stock fully in the gun-rights crowd, and at a point when the politics of gun control are shifting for the first time in decades, especially among cohorts absolutely essential to the president's re-election chances.
In the 2016 election, suburban voters went for Trump by a slim margin, according to a detailed post-election analysis conducted by the Pew Research Center. White women comprised 41 percent of the electorate, more of them pulled the lever for Trump than did for former Secretary of State Hillary Clinton.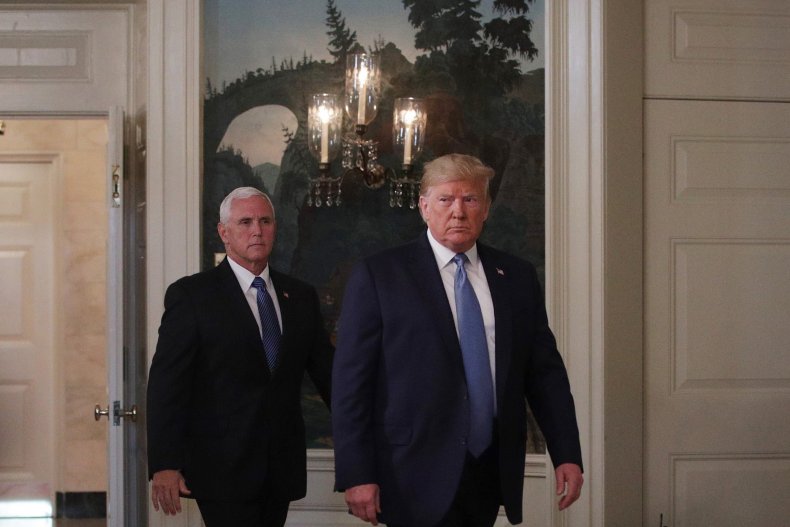 Yet these voters may have begun to swing the other way on gun control as Trump is doubling down on his appeals to the NRA and its supporters. A prominent Republican polling outfit recently surveyed suburban women in key House districts and found that nearly three-quarters support stricter gun measures. The poll, which was obtained by The Washington Post, also found that a majority of these suburban women believes that stricter gun laws would actually be effective, despite NRA orthodoxy.
In a Morning Consult poll conducted in August, 51 percent of suburban voters reported strong support for increased gun control, and another 25 percent reported still more tepid support for tightening gun laws. Fifty-nine percent of Republican women professed their support for more gun control.
Even a majority of voters who approve of the job Trump is doing as president said that they prefer stricter gun laws, according to the poll.
These political headwinds may not favor the president's current electoral strategy, but gun control is one of many issues currently encumbering voters as they wade their way through the 2020 election. Ahead of the 2016 election, gun policy was the fifth-most important issue for voters, Pew found. During the midterms, gun policy ranked as the fourth-most important issue. And while gun control has traditionally been more of a motivating factor for gun-rights supporters, gun control groups such as Moms Demand Action may be helping to reverse this longstanding political doctrine.
For the first time, gun control groups reported outspending the NRA in so-called outside spending metrics during the 2018 midterms. And again, after the August mass shootings in Dayton and El Paso, when the prospect of gun reform was more certain, gun control groups spent more money on public campaigns than did the NRA, which is currently experiencing a financial and governance crisis.