Trump Had a Faux Obama That He 'Ritualistically Belittled' on Video, Says Michael Cohen's New Book
Michael Cohen, President Donald Trump's former lawyer, reportedly has claimed in his new book that Trump used a "faux-Bama" that he would belittle on video before ritualistically firing him.
CNN reported the bizarre claim on Saturday, including a photo of Trump sitting at his old office desk across from what appears to be an actor playing the role of former President Barack Obama. Cohen's book, titled Disloyal: A Memoir, claims that Trump "ritualistically belittled the first black president and then fired him" while being filmed.
Cohen's book also reportedly claims that Trump referred to Obama as "a Manchurian candidate," and said that the former president had only earned his Ivy League education from Columbia and Harvard due to affirmative action.
Disloyal will be published on Tuesday.
Newsweek reached out to the White House for comment on Cohen's claims, but did not receive a response by the time of publication.
White House Press Secretary Kayleigh McEnany dismissed the claims by Cohen in a previous statement to The Washington Post: "Michael Cohen is a disgraced felon and disbarred lawyer, who lied to Congress. He has lost all credibility, and it's unsurprising to see his latest attempt to profit off of lies."
Trump was a consistent critic of Obama throughout his predecessor's presidency. He was one of the biggest proponents of the completely false and racist conspiracy theory known as "birtherism," or the idea that Obama was not actually born a U.S. citizen. During his 2016 presidential campaign and throughout his time in office, Trump has repeatedly compared himself to Obama while working to undo many of his predecessor's policies.
Cohen is currently serving a federal prison sentence under house arrest due to the novel coronavirus pandemic. The former Trump lawyer, who was described as the president's personal "fixer," pleaded guilty to lying to Congress as well as eight other counts. Among the charges brought against him, Cohen pleaded guilty to campaign finance violations for paying off porn actress Stephanie Clifford (known as Stormy Daniels) to keep quiet about an alleged affair she had with Trump.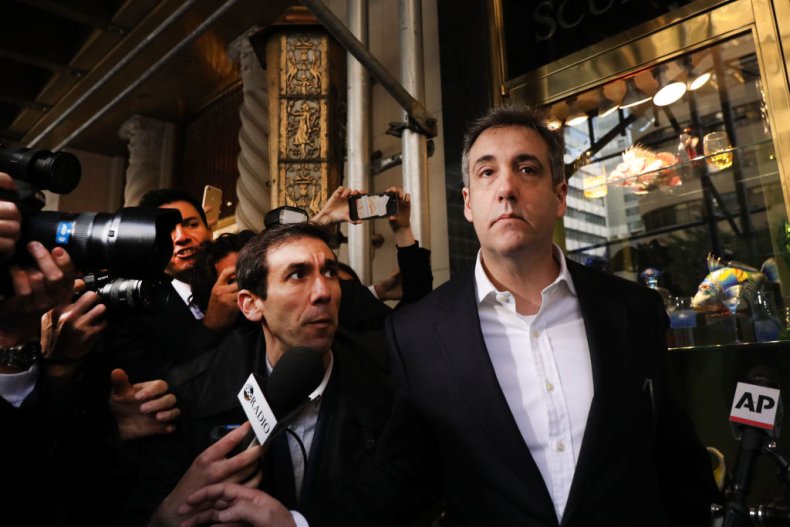 In his new memoir, Cohen reiterates claims that Trump directed him to make the hush payments to Clifford. "It never pays to settle these things, but many, many friends have advised me to pay... If it comes out, I'm not sure how it would play with my supporters. But I bet they'd think it's cool that I slept with a porn star," Trump said, according to his ex-lawyer's account.
The former Trump attorney has been highly critical of the president since his conviction. In congressional testimony last February, Cohen described Trump as a "con-man" and a "racist."