Trump Has Handed 80 Percent of Top Jobs to Men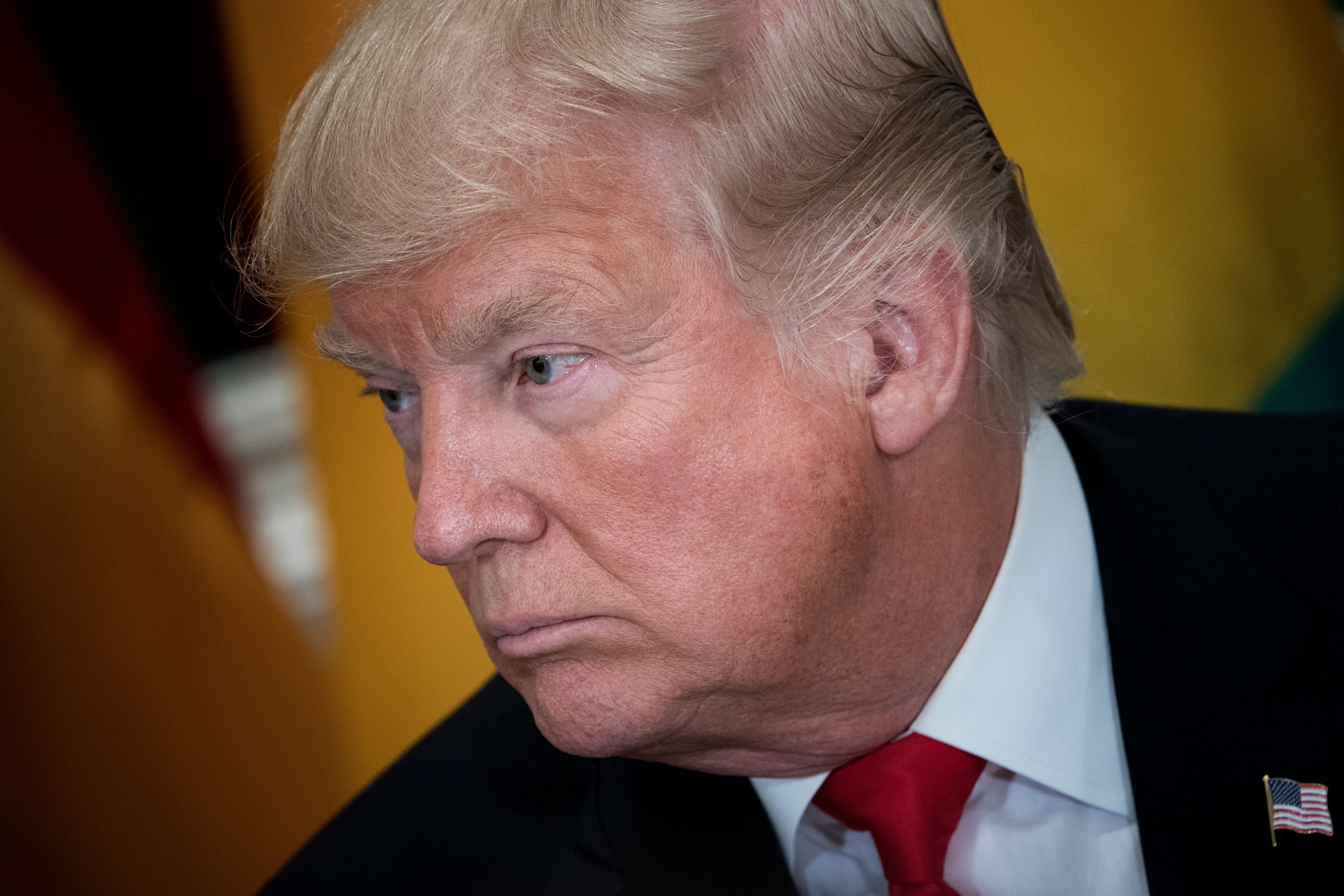 A large majority of top jobs in President Donald Trump's administration have been awarded to men, an analysis has found.
Among 408 nominees for top jobs that Trump sent to the Senate, 327 were men and 80 were women, according to data from American Bridge 21st Century, a super PAC, that was shared with The Guardian.
Despite insisting multiple times that he championed women who worked for him in the business world, the president immediately demonstrated he would not be prioritizing diversity when it came to selecting his cabinet, opting to include just four women and two nonwhites—fewer than any president in the last 30 years.
In addition, the president has nominated just one woman among his 42 nominees for the position of U.S. attorney, and men were found to outnumber women three to one in the 400 positions hired by the administration as it came to power.
"If you're not intentional about it, it won't happen," Don Gips, who worked as White House personnel director for Barack Obama during the first six months of his presidency, told The Guardian, referring to diversity.
"There's always a government in-waiting who want to come in, and unfortunately, they often are mostly white men," he added, explaining the three administrations prior to Trump had made a specific effort to employ people who were representative of America in terms of race and gender.
"Having that diversity helps bring new ideas and new thinking into government to make sure we're not looking at policy through a narrowly focused lens shaped only by our own perceptions. We're still a democracy. We still should represent the views of all Americans," Gips said.
Although there are also a number of positions the administration can appoint without Senate approval, key positions do require such approval, and the data from American Bridge 21st Century clearly shows these positions have skewed toward male candidates.