Trump Actually Hung This Misdated Photo in the White House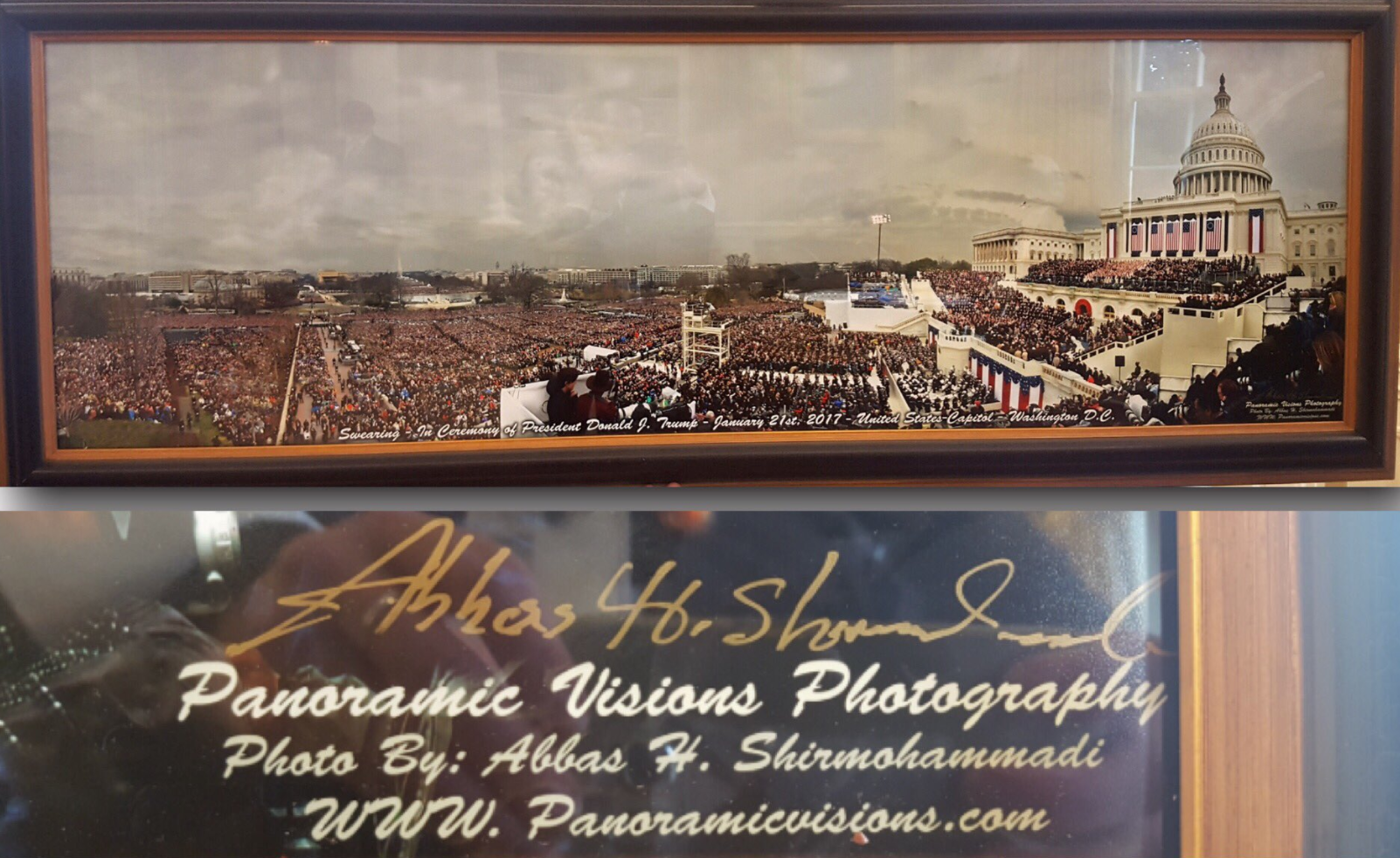 This post has been updated.
The Washington Post on Monday reported that Donald Trump was "resentful," "furious" and "demoralized" about the media's portrayal of his inauguration, particularly its low attendance. Before, during and after his swearing-in, a day that he has now declared a "National Day of Patriotic Devotion," images circulated comparing his crowd to that of Barack Obama's in 2009.
The latter was much larger, and so incensed was Trump that on Saturday he instructed Press Secretary Sean Spicer to berate the media and lie to the American public about the attendance numbers. According to the Post, Trump did not find Spicer's remarks to be "forceful enough."
Related: Inauguration and Women's March, by the numbers
So it comes as no surprise that the picture of the inauguration that Trump has chosen to hang in the White House conveniently crops out the sparsely populated National Mall, instead focusing on the crowd around the swearing-in podium. Here it is, as tweeted by Trump on Tuesday:
Pretty nice picture. A little gloomy, but not bad. There is one small problem, though. The inauguration took place on Friday, January 20. The picture is dated January 21, the day of the Women's March, which drew far more people to the Mall than Trump's inauguration. Considering the epidemic of typographical errors, mistagged accounts and botched re-tweets that afflicts Trump's Twitter account, the oversight is hardly surprising. As Philip Roth recently told The New Yorker, Trump is "incapable of expressing or recognizing subtlety or nuance." This applies to his worldview and policies and also to paying even the most basic attention to technical details.
It's not the first time the less-than-a-week-old Trump administration has made an embarrassing gaffe on Twitter. The moment Trump was sworn in, the newly re-designated @POTUS Twitter account featured a header photo of Barack Obama's 2009 inauguration. Later in the day, the photo was changed to a picture of Trump looking out of a window. (A few days earlier Trump tweeted a photo of himself writing his inaugural address from his concierge desk at Mar-a-Lago, with a Sharpie.)
As of publication, Trump has not deleted or corrected the tweet with the misdated photo. It's entirely possible that it will be hung in the White House as is, which might end up being the only tangible way the Trump administration acknowledges the Women's March.
Update | Trump actually hung the misdated inauguration photo in the White House, as we saw last night during his ABC interview with David Muir.
Read more from Newsweek.com:
- NYC Women's March brings protest to Donald Trump's front door
- Hundreds of thousands rally in defiance of Trump
- Women's March on Washington: Empowering, joyful and bigger than the 1960s