Trump Says He'd Have a 'Hard Time' Letting His Son Play Football
President Donald Trump has said he'd have a "hard time" allowing his son to play football, calling the sport "dangerous" and "really tough."
Trump made the comments in an interview with CBS News Face the Nation on Sunday. He was asked by journalist Margaret Brennan whether he would allow his son to play the sport.
"I just don't like the reports that I see coming out having to do with football…I mean, it's a dangerous sport and I think it's really tough," the president said.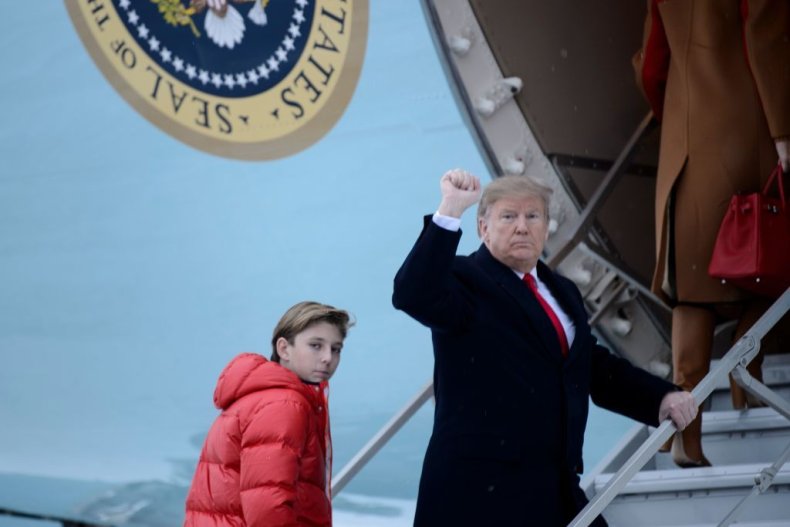 "I thought the equipment would get better, and it has," he added. "The helmets have gotten far better but it hasn't solved the problem. So, you know I hate to say it because I love to watch football. I think the NFL is a great product, but I really think that as far as my son – well I've heard NFL players saying they wouldn't let their sons play football. So, it's not totally unique, but I would have a hard time with it."
Trump also pointed out that his son Barron, who will turn 13 in March, enjoys soccer. "A lot of people, including me, thought soccer would probably never make it in this country, but it really is moving forward rapidly," he added.
The president's comments to Face the Nation stand in contrast to remarks he made during a 2016 rally.
"The whole game is all screwed up. You say, 'Wow, what a tackle.' Bing. Flag. Football has become soft. Football has become soft," Trump said at the time, The Hill reported. "Now, I'll be criticized for that. They'll say, 'Oh, isn't that terrible.' But football has become soft like our country has become soft."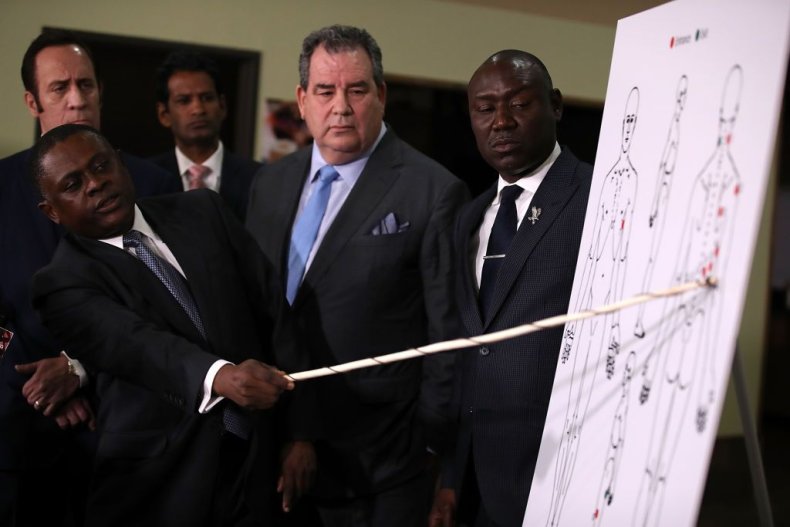 Over the past few years, the NFL has adjusted its rules due to growing concern about the serious long term effects of repeated head injuries to players. The NFL initially tried to suppress research by Dr. Bennet Omalu that revealed the pervasive problem. In 2015, the film Concussion , starring actor Will Smith as Omalu, shed even greater national attention on the controversy.
Back in 2013 and in 2014, former President Barack Obama made very similar comments to those made by Trump during his Sunday interview. "I would not let my son play pro football," Obama said in one interview. He also compared the risks of playing the popular sport to smoking.
During his Face the Nation interview, Trump also discussed his stance against the kneeling protests launched by former NFL player Colin Kaepernick. He reiterated his criticism of the movement, which has been banned by the league.
"You have to respect our flag and our country," he argued. "I want that as president and I'd want that as a citizen."