Trump Has 2020 Reelection 'in the Bag' If Democrats Don't Change Their Priorities, CNN Host S.E. Cupp Predicts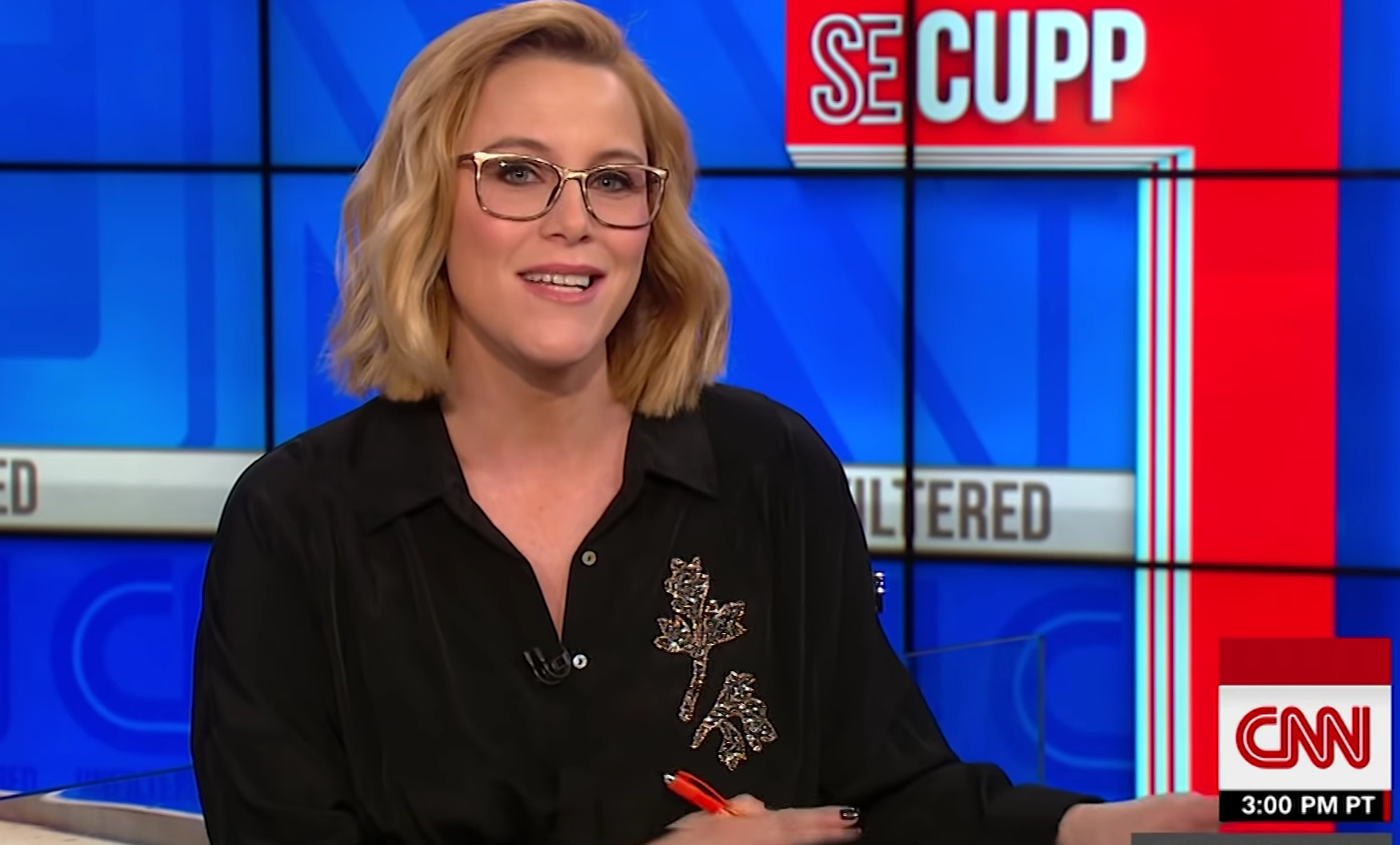 CNN host S.E. Cupp predicted over the weekend that President Donald Trump will have a 2020 reelection "in the bag" if Democrats don't change their priorities on the campaign trail.
During a segment on Saturday's S.E. Cupp Unfiltered, the conservative host criticized Democratics for what she called "Dem on Dem crime," using Sen. Dianne Feinstein's (D-CA) viral confrontation with children over the "Green New Deal" as an example.
"This kind of stuff is only going to heat up as Democrats try to out-left each other on and off the campaign trail and prove their progress bona fides," Cupp said. "This is a fight for the soul of the Democratic Party, yes, but it's also supposed to be a fight for the White House. This kind of stuff isn't a good look."
Cupp goes on to suggest that if she were Trump she'd feel "pretty good" about her chances in 2020, before criticizing the media for focussing on "dumb plotlines."
"As long as the media keeps zeroing in on these dumb plotlines and as long as Democrats spend the next year talking about the things most Americans don't prioritize, and as long as candidates sound more like they're running for president in 1950 Russia instead of 2019 America, Trump's got this one in the bag," the conservative host said. "And that should be worrisome to Democrats."
Cupp continued: "After all, President Trump is at record low approvals and he's facing a dozen different investigations and yet, Elizabeth Warren is talking about reparations? The media is talking about Amy Klobuchar's salad comb? A former prosecutor has to defend her record of prosecuting criminals? This is all good for Trump guys. Trust me."
The host then urged Democrats to "seriously sort out their messaging" instead of "playing right into Trump's hands."
"Are they running for an audience of one, Amazon job killer Alexandria Ocasio-Cortez? Or are they running for all of America?" she added. "Are they going to kill each other in the progressive primary only to set up a general election can't win situation? Are they going to be uniters or dividers? Do they want to heal the country? Or do they want to make the country pay?"
Cupp ended the segment by arguing that a Joe Biden run "would help Democrats sort through all of this." "If he's in, there's a clear distinction both in tone and substance between the far left candidates and a more moderate one," she said. "If he doesn't get in, then there's no real governor keeping the other cars in the race at a safe speed."
Biden, still undecided on a potential presidential run in 2020, previously stated that he believes he's "the most qualified person in the country to be president."
"I haven't reached a decision," Biden said at the annual Munich Security Conference earlier this month. "I'm in the process of doing that, and I will in the near term let everyone know what that decision is."
Watch the CNN segment below: