Trump Outdoes Obama In Federal Judge Appointments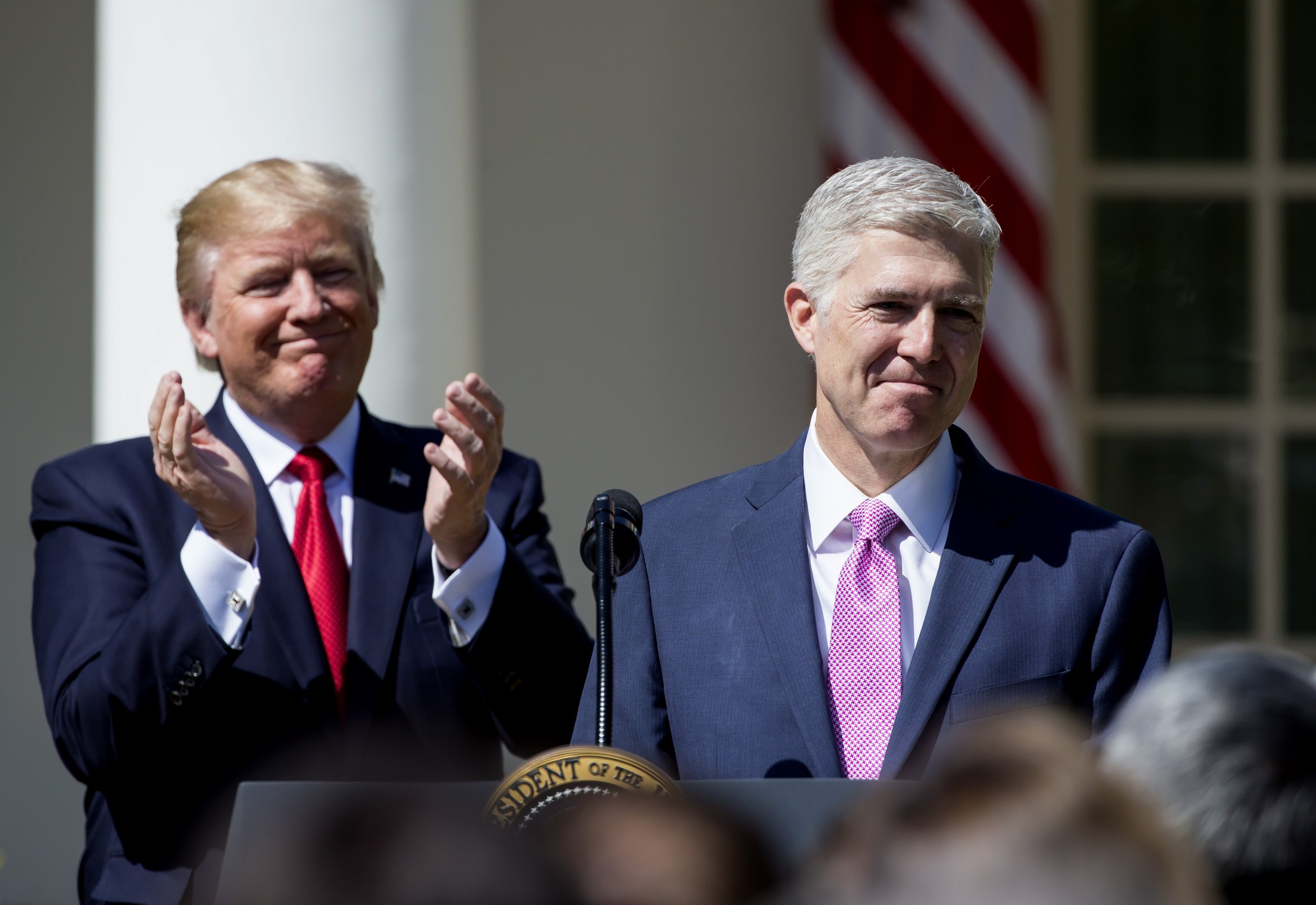 President Donald Trump, who likes to show he is more successful than former president Barack Obama, has outdone his predecessor in an area: appointing federal judges.
Trump ranks sixth of 19 presidents filling the highest number of judgeships at the Supreme, appellate and District Court levels in their first year in office, while Obama ranked tenth, according to a Los Angeles Times analysis Friday.
The president has appointed 23 judges, including Supreme Court Justice Neil Gorsuch, a dozen appellate court judges and 10 District Court judges. Obama appointed 13 judges—Supreme Court Justice Sonia Sotomayor, three appellate court judges and nine District Court judges.
Trump's success comes in part from the fact that the GOP holds a slim majority in the Senate, which confirms Trump's picks. In addition, Republican senators in Obama's first five years blocked three dozen judicial nominations, Politifact found. Democrats used a simple majority to pass most judicial confirmation votes, not a super-majority of 60.
"Nominations pretty much came to a halt until the start of the Trump administration when the Senate started quickly confirming his nominees," University of Georgia law professor Susan Brodie Haire told the LA Times.
However, the American Bar Association's Standing Committee on the Federal Judiciary has rated four of Trump's nominees as "not qualified," which is close to 14 percent of his picks and a higher percentage than recent presidents.
Of the 23 confirmed judges, only nine have previous judicial experience and most have backgrounds in litigation in either private practice or government. The association bases its ratings not on candidates' politics, but their "integrity, professional competence and judicial temperament," its guidelines state.
Since 1953, almost every presidential administration has paid attention to the association's vetting before choosing nominees. Besides Trump, George W. Bush is the only other president that has ignored the association's assessments.
There are still more than 140 vacancies in the federal judiciary.
Former President John F. Kennedy has the most judicial appointments—78—because Congress in 1961 approved new judges to help with a backlog in the federal courts.