Donald Trump Is the Grinch Who Ruined Halloween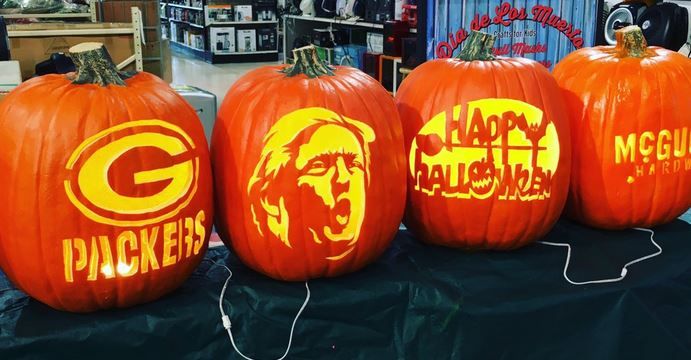 Boo!
"Trumpkin" pumpkins, Trump costumes, Trump caps and the like are making Halloween great—or horrifying—again.
People have been dressing up like Donald Trump since Halloween two years ago, but now that he is president, it's even more likely you'll open the door to a Trump trick-or-treater or find a Trump-o'-lantern on the porch of a haunted house.
Politics has "turned into mainstream popular culture," Ana Smith, a spokeswoman for the National Retail Federation, told CNN, and Trump is already leading the way. Here's how:
It starts with Trumpkins.
Because Trump pumpkins aren't scary enough, a homeowner in Carmel, Indiana, made a Trumpkin scarecrow...
That was recently joined by a "Pencekin."
The Trump family is actually using Halloween to promote "Make America Great Again."
Unfortunately for all of us, the $45-a-pop caps are already sold out.
So expect to see MAGA pop up in other ways...
Remember the inflatable Trump chicken that popped up near the White House a few months ago? Well, you can be it, for more than $100.
It wouldn't be Halloween without the fear of "getting deported by Trump," as this Reddit poster showed.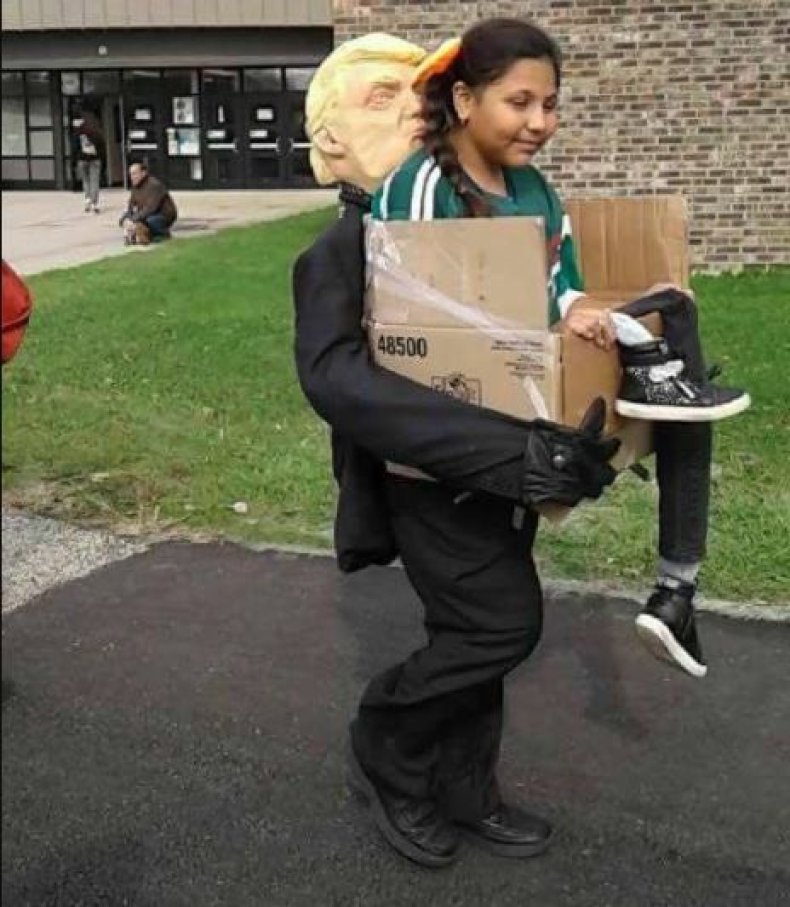 Donald Trump Is the Grinch Who Ruined Halloween | U.S.