Steve Bannon Said Trump Has 'Lost His Stuff' and Won't Get Second Term: Michael Wolff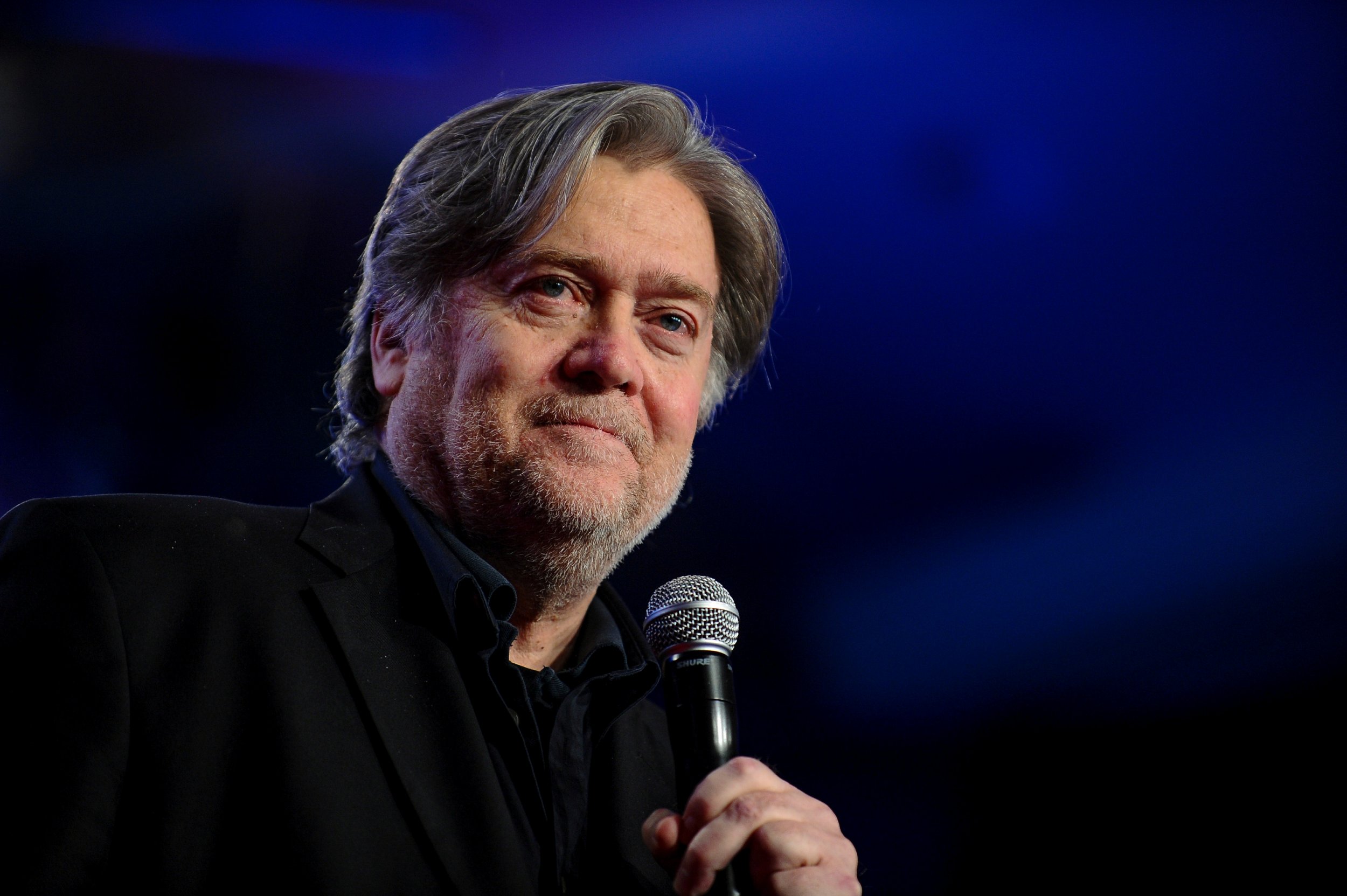 A salacious new book about the Trump administration claims former White House chief strategist Steve Bannon doesn't think President Donald Trump will make it to a second term.
"He's not going to make it," Bannon said last October at the Breitbart Embassy, a Washington, D.C., town house where he runs Breitbart News, of President Donald Trump's chances of a second term, according to author Michael Wolff. "He's lost his stuff."
Bannon's comments, excerpted from Wolff's new book Fire and Fury, which went on sale at midnight, appeared in The Times of London on Friday.
Bannon—a self-described nationalist credited with being the intellect behind Trump's populist America First strategy—gave Trump a 33.3 percent chance that he would even make it to the end of his first term, never mind run for a second.
During October, Wolff claims, Bannon was telling people Trump has a 33.3 percent chance of being impeached as a result of special counsel Robert Mueller's investigation into whether his campaign worked with Russia to interfere in the 2016 election.
He also gave a 33.3 percent chance Trump will resign, and may even be threatened with removal under the 25th Amendment, which gives the administration's cabinet the authority to remove the president from office if he is incapacitated.
Read more: Trump's threat of lawsuit against Bannon is "stupid" and could hurt the president, says lawyer
In a late-night tweet, Trump called Bannon "Sloppy Steve!" for the former senior adviser's involvement in Wolff's book. In the book, Bannon also calls the president's son Donald Trump Jr.'s meeting with a Russian lawyer in Trump Tower in June 2016 "treasonous" and "unpatriotic."
In his tweet, Trump called the book "phony" and said that Wolff never interviewed him. White House press secretary Sarah Huckabee Sanders said early this week that the two had at least a five- to seven-minute conversation. The book makes multiple other claims, including that Trump didn't actually want to win the election.
The rift between Bannon and Trump potentially marks a fissure between the president and members of his base, which were drawn to his message through Breitbart News, which Bannon helmed until joining the Trump campaign in August 2016.
Bannon's financial backers, the billionaire Mercer family, who own a large stake in Breitbart News and fund Bannon's film and investigative research projects, have threatened to pull funding from his work.
"I support President Trump and the platform upon which he was elected," Rebekah Mercer, a former Bannon ally, told The Washington Post on Thursday.
"My family and I have not communicated with Steve Bannon in many months," she said, "and have provided no financial support to his political agenda, nor do we support his recent actions and statements."
On his radio show Wednesday, Bannon said he still supports Trump and his agenda "day in and day out."