Donald Trump Isn't Happy About New Poll Showing He Is the President With Lowest Approval Rating in 70 Years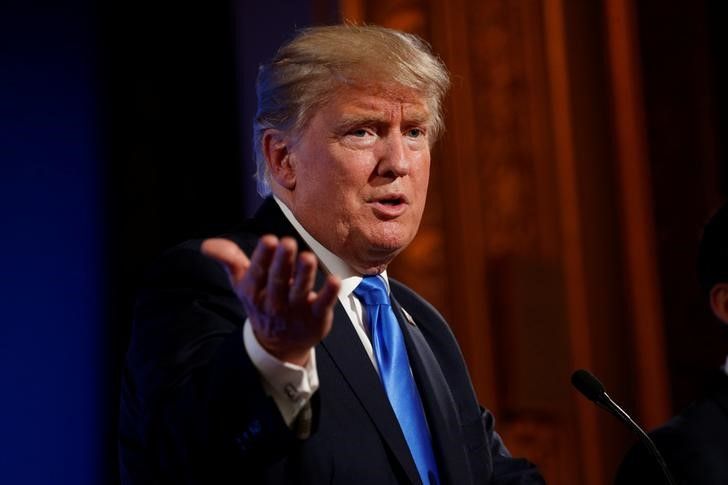 Donald Trump is not happy about a new poll showing he has the lowest six-month approval rating of any president in the past 70 years.
The ABC News/Washington Post poll shows the president currently has just a 36-percent approval rating, showing a drop of six points since a similar poll taken after his first 100 days in office.
The poll, produced by Langer Research Associates from July 10-13, showed respondents were concerned by the ongoing investigation into Russia's alleged interference in the U.S. election, the recent news Trump's son, Donald Jr., had met with a Kremlin-linked Russian lawyer prior to the election, and the president's plan to repeal and replace Obamacare.
News of the poll did not impress the president, however, who tweeted about the poor results on Sunday morning, in a flurry of messages that also included a rant about the "fake news" media, comments on the U.S. Open, and a defense of his son Donald Jr.'s meeting with a Kremlin-linked Russian lawyer.
"The ABC/Washington Post Poll, even though almost 40% is not bad at this time, was just about the most inaccurate poll around election time!" the president wrote.
Indeed, Trump was unlikely to take news of the poll well, as his approval rating in the survey is unusually low, with only Gerald Ford's six-month rating in 1975 coming close, when he saw a 39-percent approval rating at a similar stage in his tenure, ABC Newsreported.
The poll questions also revealed that 48 percent of respondents feel the country's leadership has become weaker under Trump, while just 27 percent believed it has become stronger, and 55 percent of respondents did not think the president was making significant progress towards his goals.
However, Trump polled better on the economy, with 43 percent approving of how the president is handling the economy, and a further 41 percent disapproving of his performance on the economy.