Trump Has 'No Idea What He's Doing' With Trade War, Republican Strategist Warns
President Donald Trump is clueless when it comes to trade, a member of his own party warned on television Wednesday.
Republican strategist Steve Schmidt criticized Trump pretty bluntly on MSNBC amid the news that the stock market had tumbled after China reacted to the president's tariffs on the country with tariffs of its own.
"It's patently obvious, when you watched the news conference yesterday, and you watched the president talking about the trilateral relationship with the Baltic Republics, he has no idea what he's talking about," Schmidt said on MSNBC, via Mediaite. "It's the musings of an imbecile. Really. No idea what he's talking about at any level. We talk about trade, and consider his blowing up NAFTA. One trillion dollars of trade flows across the North American border between the United States and Canada. Most successful trade relationship in the history of the world."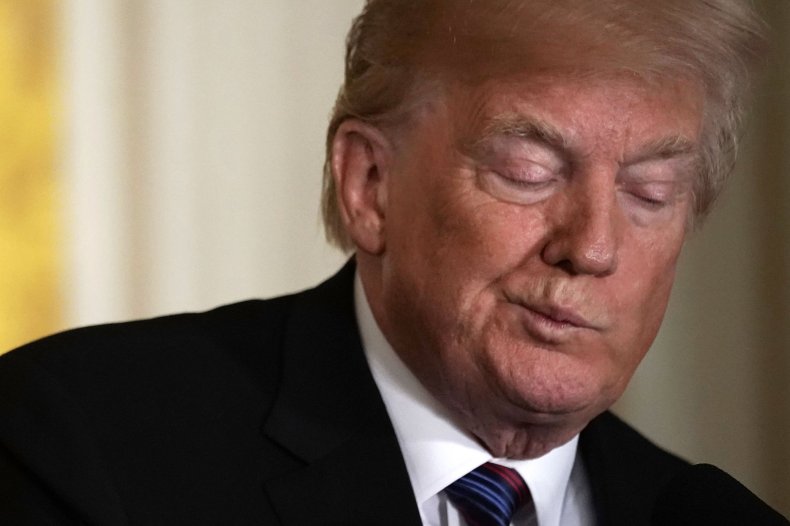 Trump has threatened to pull out of NAFTA as administration officials work on an updated deal. Schmidt, who served as chief strategist on John McCain's presidential campaign, warned that Trump's actions could produce awful results for everyday Americans.
"You want to talk about crashing the market?" Schmidt said on-air, via Mediaite. "Abrogate the NAFTA agreement, disrupt a trillion dollars in trade that flows freely across the longest the largest, longest, undefended, peaceful border in the history of the world and let's see what happens. This is an incompetent president. Has no idea what he's doing. No idea what he's talking about. And the consequences of incompetent actions will be paid for by the American people and we're starting to see that now."
Trump defended his actions on trade on Twitter Wednesday. The former reality TV star claimed that the U.S. had long lost a trade war with China. "We are not in a trade war with China, that war was lost many years ago by the foolish, or incompetent, people who represented the U.S.," Trump tweeted. "Now we have a Trade Deficit of $500 Billion a year, with Intellectual Property Theft of another $300 Billion. We cannot let this continue!"