Trump Has 'No Intention' of Firing Chief Russia Investigator Robert Mueller, says White House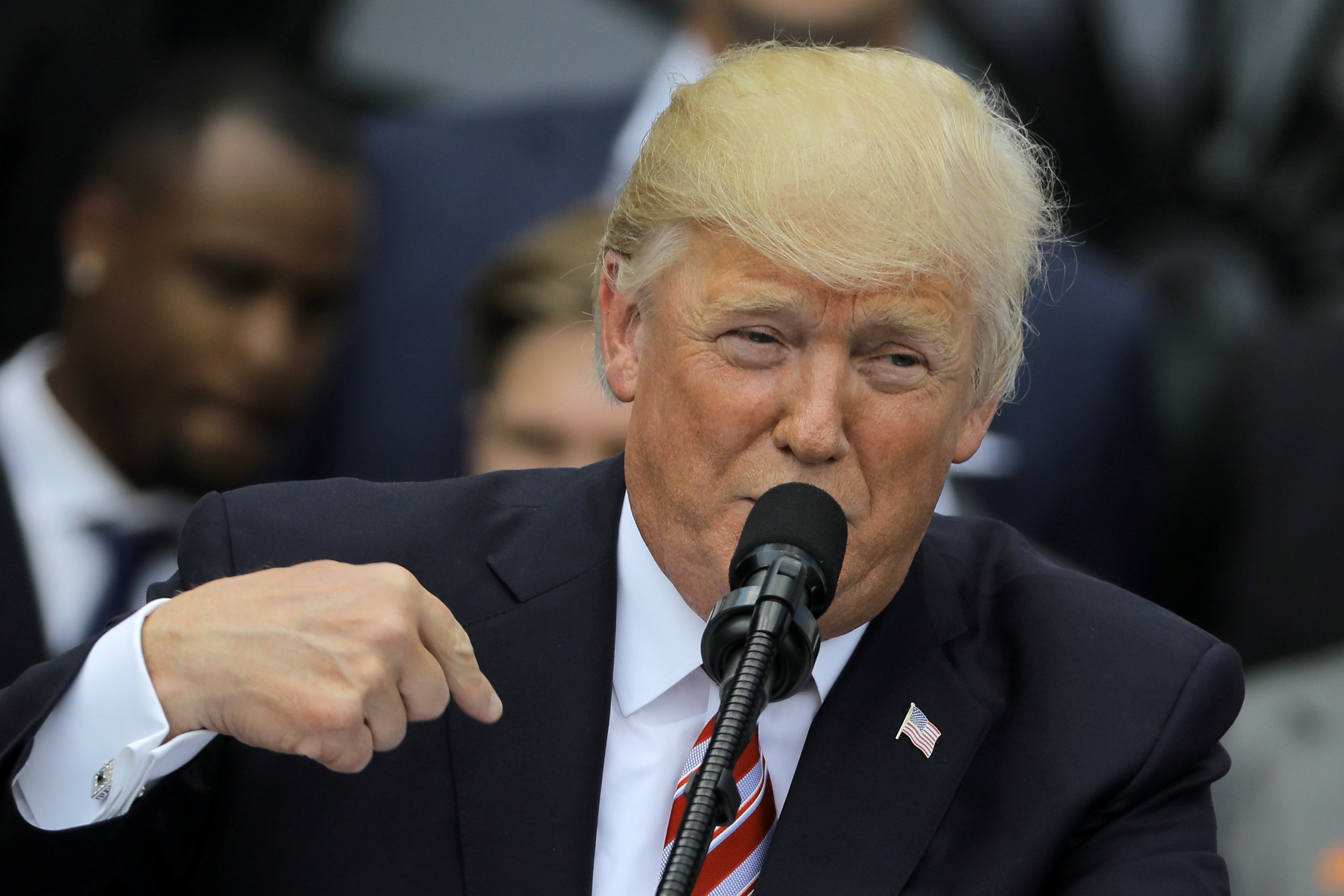 U.S. President Donald Trump has "no intention" of firing special counsel Robert Mueller, the White House has said of the former FBI director who was hired by the Department of Justice last month to lead an independent investigation into Russia's efforts to influence the 2016 election.
"While the president has the right to, he has no intention to do so," deputy White House press secretary Sarah Sanders told reporters on Tuesday when asked if Trump intended to fire Mueller.
Speculation about whether Mueller would be removed was sparked on Monday after a friend of the president, Christopher Ruddy, the CEO of Newsmax Media, said during an interview on PBS NewsHour that he thought Trump is "considering perhaps terminating the special counsel." Ruddy said Tuesday that he stands by his comments.
Trump advisors and conservative pundits including Newt Gingrich and Ann Coulter have called for Mueller's removal.
Deputy Attorney General Rod Rosentein offered assurances to lawmakers on Tuesday that he is solely responsible for Mueller's fate since Attorney General Jeff Sessions has recused himself from the Russia investigation. American intelligence agencies concluded in January that Russia worked to interfere in the election, helping Trump and hurting his rival Democratic candidate Hillary Clinton.
Mueller's investigation will oversee an FBI probe into whether members of Trump's campaign team and his associates colluded to help Russia with its interference in the election.
During testimony to a budget panel Rosenstein said he has seen no cause for Mueller's dismissal and that he will be given "full independence" from the Department of Justice to conduct his investigation. "As long as I'm in this position, he will not be fired if not for good cause," he said.
Read more: If Trump fires DOJ's Robert Mueller it would trigger a crisis, say legal experts
When West Virginia Senator Joe Manchin asked Rosenstein if Mueller could be "terminated without cause," Rosenstein said "yes."
Trump has the power to unilaterally remove Mueller from the job, but legal experts argue that would create a crisis in American institutions. During the Watergate investigation President Richard Nixon fired Special Prosecutor Archibald Cox, who was investigating a campaign of political spying and sabotage launched by a Nixon re-election committee.
This immediately led to the "Saturday Night Massacre" with the resignations of the Attorney General Elliot Richardson and Deputy Attorney General William Ruckelshaus on October 20, 1973.
Rosenstein would not answer questions Tuesday about his role in Trump's firing of former FBI Director James Comey, May 9. The reason he gave is that it could be "within the scope of Director Mueller's investigation" and that "we don't want people talking publicly about open investigations," he said.
Trump told NBC's Lester Holt in an interview on May 11 days after Comey was sacked that he fired him because "this Russia thing with Trump and Russia is a made up story."
Trump told Holt that the entire investigation "should have been over with a long time ago."