Trump Has No Respect for Women and Should Be Impeached, Maxine Waters Said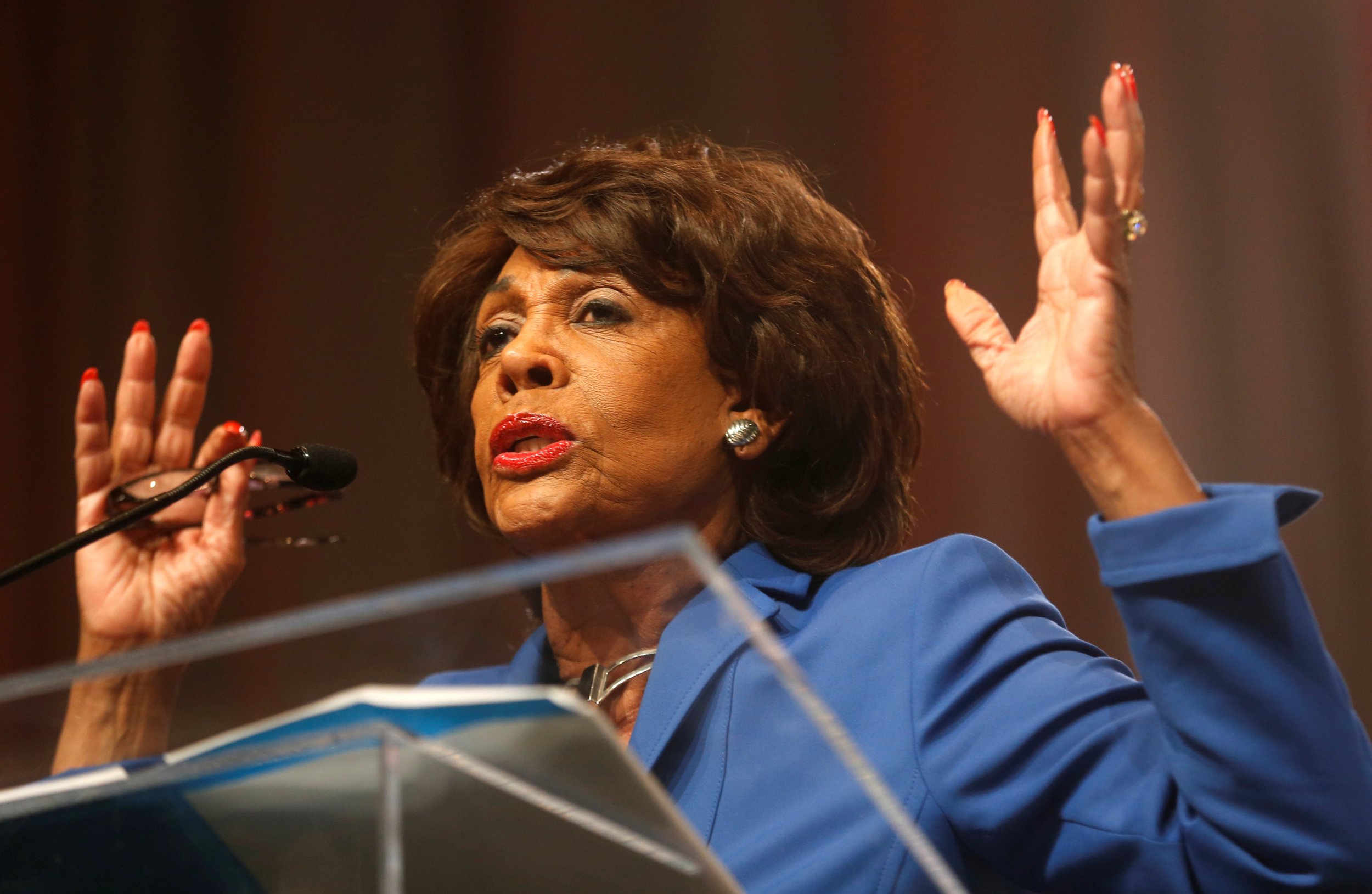 President Donald Trump doesn't respect women and should be impeached, California Congresswoman Maxine Waters told a chanting crowd of supporters Saturday at the Women's Convention in Detroit. Waters cited the growing number of women who have accused movie producer Harvey Weinstein of sexual harassment and assault as the start of a movement against men who do not recognize women's rights.
"Keep your nasty comments away from us... Keep your hands off our backs and our g--damn bodies. We're not going to take it anymore," Waters said, adding, "This president has no respect for women." She also lead the audience in chants of "Impeach 45!"
Waters, 79, has frequently called for Trump's impeachment since he took office and positioned herself as a leader in the resistance movement against his White House. She was honored during the Women's Convention in front of more than 4,000 attendees for her political achivements during an event titled the Sojourner Truth Luncheon.
"Donald Trump is the most dishonorable and despicable human being to ever serve in the office of the president," Waters said to a standing ovation at one point. "This is a man with no good values, no good intentions and no good respect. That's why I know we must keep fighting, and that women must lead this resistance. We cannot afford to be shut down or shut up by any man, particularly not one as indecent and deplorable as Donald Trump."
The official theme of the Women's Convention was "Reclaiming Our Time." The event was put together by the leaders of the Women's March in January that gathered a record number of women in Washington, D.C., and during demonstrations across the globe to speak out against Trump's election as president.
"I want you to know how thrilled I was to participate in the January Women's March," Waters told the crowd. "It was not a protest. It was a movement that was founded by and for women from all walks of life who are very concerned with the future and direction of this country."
Like Weinstein, Trump has also been accused of touching women without their permission. He even bragged of doing just that in a "Access Hollywood" video that was widely circulated just before the election, which saw a majority of white women vote for him. Trump's spokeswoman said Friday any allegations of sexual misconduct against the president were not true.
"Yeah, we've been clear on that from the beginning, and the president has spoken on it," White House Press Secretary Sarah Huckabee Sanders said. At least 11 women have accused the president of acting inappropriately. Trump has said the women are "horrible liars."