Trump Has Not Spoken to Obama Since He Took Office. Here's Why That's Weird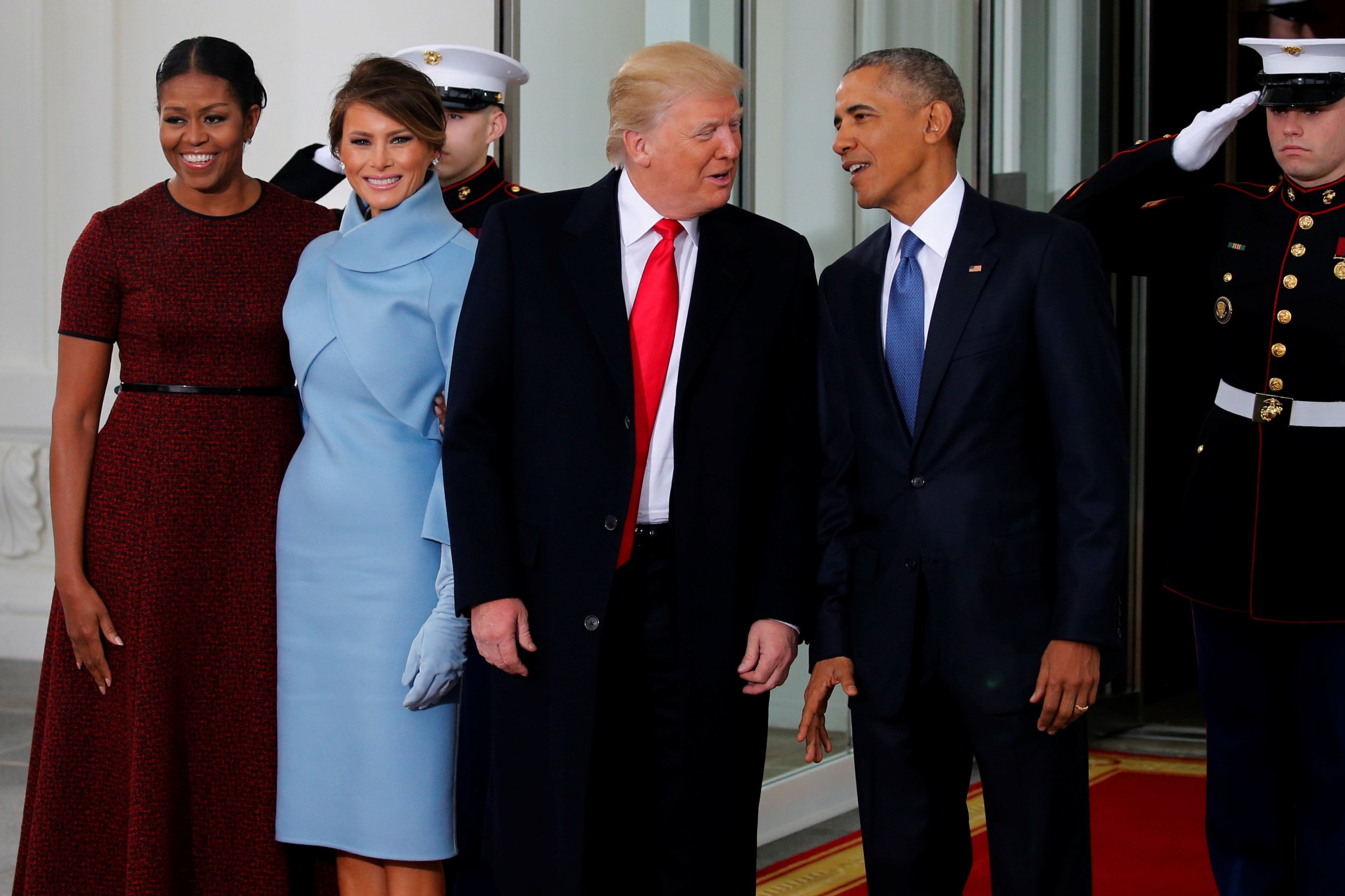 President Donald Trump and Barack Obama have not spoken since the former president handed over the keys to the White House to the incoming commander in chief.
In an unusual move, the two have failed to hold the traditional phone calls or sit-downs that the current president and former POTUS usually do. Obama and Trump have not uttered a single word to each other in a year, CNN reported on Thursday.
In contrast, Obama spoke with his predecessor, George W. Bush, in 2009 to ask for the Republican's opinion on withdrawing some troops from Iraq, and Bush said publicly that he would be available for Obama if he needed help.
"If he wants my help, he can pick up the phone," Bush said during a speech in Calgary, Alberta, in March 2009, according to The Guardian.
"I want the president to succeed. I love my country a lot more than I love politics. I'm not going to spend my time criticizing. There are plenty of critics in that arena," Bush added. He refused to criticize Obama at the time.
The relationship between Trump and Obama has not gone as smoothly, however. The president has not shied away from continuing to slam Obama's decisions since the 44th president left office. For his part, Obama has made it clear he is doesn't favor some of Trump's decisions, including his move to scrap the Obama-era Deferred Action for Childhood Arrivals program.
Indeed, the frosty atmosphere between Trump and Obama goes back such a long way that it was unlikely the pair would ever assume a friendly relationship. Trump was one of the initial voices of the so-called birther movement that falsely suggested Obama was not born in the United States.
Obama took the opportunity to hit out at Trump during a White House Correspondents' Association Dinner in 2011, when he aired a scene from Disney's The Lion King and joked that it was his birth video.
He roasted Trump, who was in attendance and appeared to be unhappy about being the butt of the jokes. Obama said: "No one is happier, no one is prouder to put this birth certificate matter to rest, than the Donald. That's because he can finally get back to focusing on the issues that matter, like did we fake the moon landing. What really happened in Roswell? And where are Biggie and Tupac?"
Obama did leave Trump the traditional note in the Oval Office welcoming him to his new role. But that appears to have been the end of the short-lived relationship between them.