Trump Has 'Tremendous Compassion' for Puerto Rico, Ryan Claims as President's Response Continues to Prompt Criticism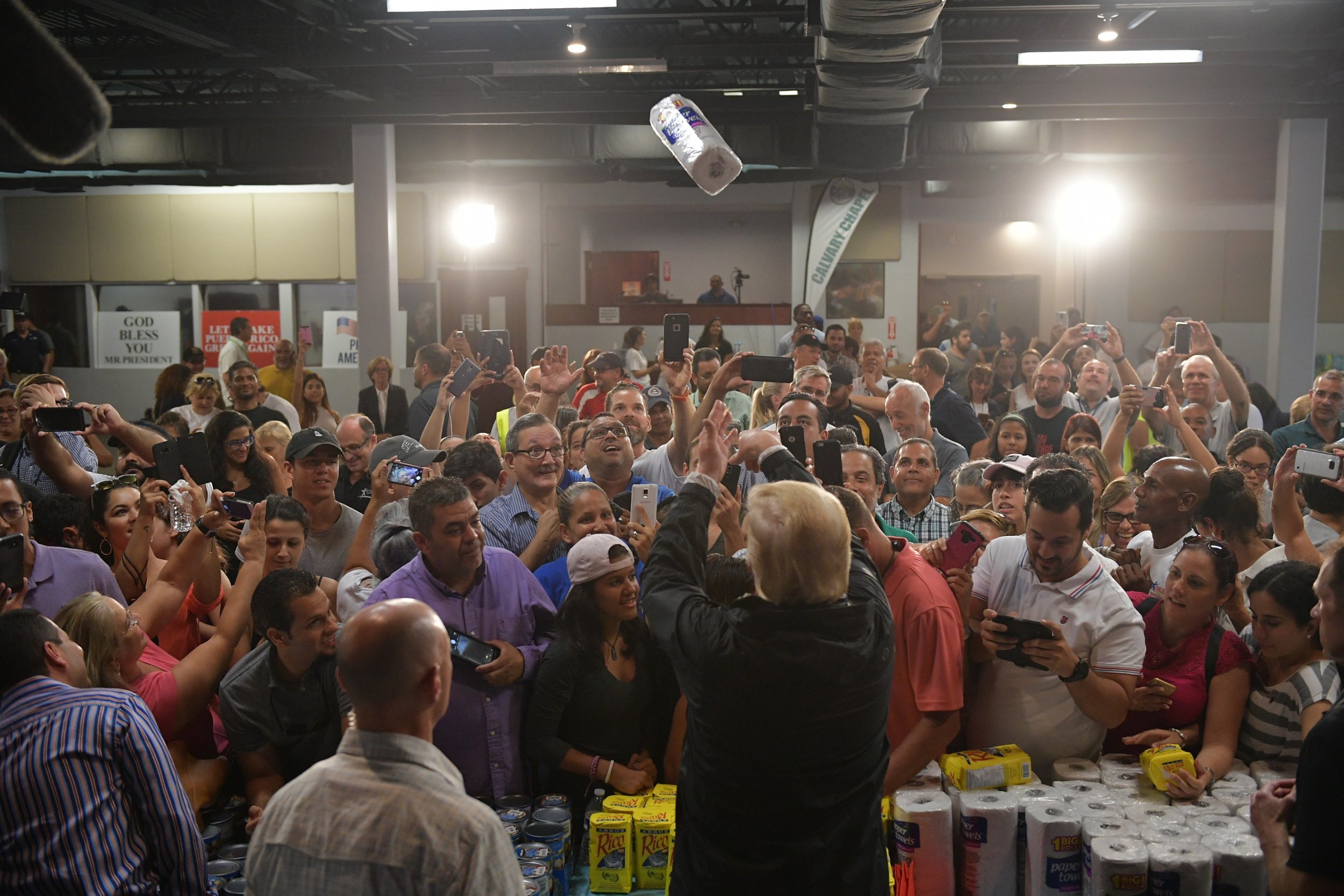 Paul Ryan has claimed Donald Trump has "great compassion" for the people suffering in Puerto Rico, amid criticism to the president's response to the crisis.
House Speaker Ryan made the comment on Saturday to MSNBC, which asked him about the White House's relief efforts following the devastation in Puerto Rico caused by Hurricane Maria, insisting Trump did not want to visit affected areas too soon to avoid "jeopardizing responses" to the disaster.
"I have talked to him about these things. He has tremendous compassion," Ryan told MSNBC host Hugh Hewitt.
"He is flying to these emergencies as soon as he can without jeopardizing responses. He is stopping what he's doing. We have talked about the supplementals, these issues. The people who are suffering from these tragedies are in his mind front and center," he added.
The president has faced some backlash over his unusual response to the disaster, which included bringing up the island's debt and criticizing San Juan Mayor Carmen Yulín Cruz on social media.
In an initial response to the situation, Trump commented: "Texas & Florida are doing great but Puerto Rico, which was already suffering from broken infrastructure & massive debt, is in deep trouble."
"It's old electrical grid, which was in terrible shape, was devastated. Much of the Island was destroyed, with billions of dollars owed to Wall Street and the banks which, sadly, must be dealt with. Food, water and medical are top priorities - and doing well," he added in a September 25 post on Twitter.
However, he later told Fox News that Puerto Rico's debt would be wiped out, commenting: "We have to look at their whole debt structure. They owe a lot of money to your friends on Wall Street."
"We're going to have to wipe that out. That's going to have to be—you know, you can say goodbye to that. I don't know if it's Goldman Sachs but whoever it is, you can wave goodbye to that," he added, in comments that were later disputed by the director of the White House budget office, Mick Mulvaney.
And Trump's October 3 visit to the island once again prompted ire, after he threw paper towels into a crowd and handed out flashlights telling people "you don't need 'em," apparently forgetting that 90 percent of the island remained without power.
In a speech thanking Puerto Rican officials, Trump also pointedly left out Mayor Cruz, suggesting he had not forgotten the pair's Twitter spat.
Cruz, who also demonstrated she had not forgotten the argument by wearing a 'Nasty' T-shirt for a TV interview, had been slammed by Trump after she criticized him on social media.
The president wrote: "The mayor of San Juan, who was very complimentary only a few days ago, has now been told by the Democrats that you must be nasty to Trump."
"Such poor leadership ability by the mayor of San Juan, and others in Puerto Rico, who are not able to get their workers to help. They want everything to be done for them when it should be a community effort," he added, once again prompting questions over whether his behavior was appropriate in the aftermath of a disaster.