Trump Disliked As Strongly As Nixon Was Before Watergate: Poll
President Donald Trump is as strongly disliked by the American people as Nixon was just before he resigned from the White House following the Watergate scandal, according to a new poll.
The Marist College poll of more than 1,000 adults found that 45 percent of citizens rated Trump's presidential performance as "poor" last month. Before former-President Nixon resigned in 1974, 45 percent also said he was doing a poor job in a 1974 Harris Poll.
One-fifth of respondents rated Trump's performance as "excellent", and an additional 20 percent voted that the president was doing a "pretty good" job. Of those, 49 percent of Republicans said Trump was "excellent" at running the White House, compared to only two percent of Democrats polled.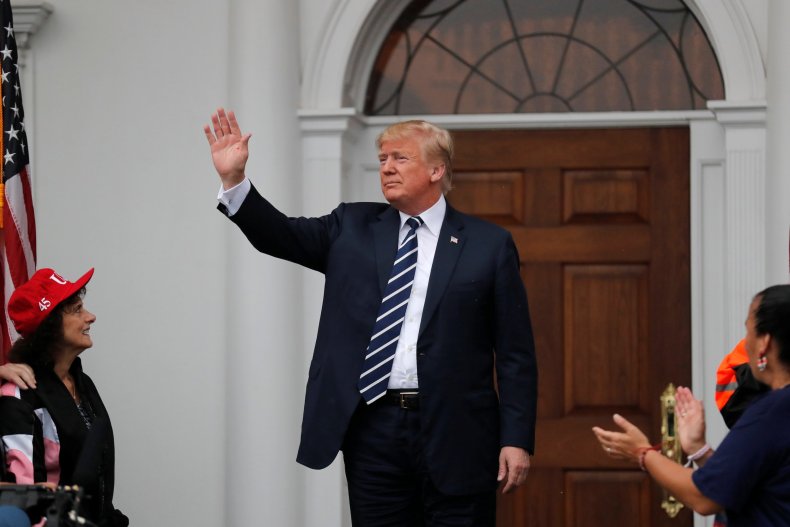 Unsurprisingly, Democrats are also far more likely to give Trump a "poor" rating, with 80 percent compared to only 6 percent of Republicans.
Democrats are less enthusiastic about Trump than they were about Nixon. Seventy percent of citizens who voted for George McGovern in 1972 gave Nixon a "poor" rating, compared to the 80 percent of Democrats who gave the current president a "poor" rating in the Marist College poll.
According to the 1974 Harris Poll—released less than a month before Nixon resigned—56 percent of Americans who took part in the in the survey wanted the then-controversial president impeached and removed from office following the Watergate Scandal, while 34 percent opposed. Nixon resigned on 9 August 1974, around 44 years ago this week.
Last week, Carl Bernstein, the veteran Washington Post reporter who exposed the Watergate scandal alongside fellow journalist Bob Woodward, said that Trump's presidency is "worse than Watergate."
Bernstein blamed the current political situation on Republicans's refusal to hold Trump accountable for his actions, including his vendetta against the free press, whom the president calls "an enemy of the people" and "fake news."
"I think it's time to recognize that what we are watching in the Trump presidency is worse than Watergate," Bernstein told Wolf Blitzer on CNN. "It's worse than Watergate, as I say, because the system worked in Watergate."
"The heroes of Watergate were Republicans who demanded that the president be held accountable, who demanded that he be transparent, who demanded to know what did the president know and when did he know it, and who conducted bipartisan investigation that led, in fact, to understanding and finding out what Nixon had done," he continued. "Whereas the Republicans on Capitol Hill thus far, have done almost everything they can to impede and undermine legitimate investigation."
"And so, it's a totally different and much more dangerous situation," Bernstein concluded. "And also, Donald Trump is a demonstrable authoritarian in terms of his rhetoric, in terms of whipping up his base. Nixon did not do anything similar to that."